With the crowdfunding market burgeoning, the Financial Conduct Authority must ensure its new rules monitor behaviour without killing the golden goose, says Peter Williams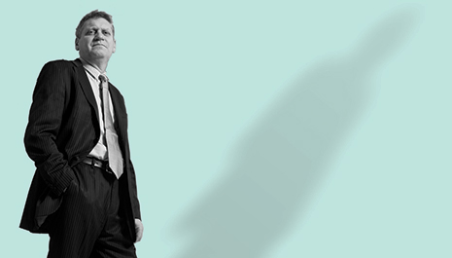 This article was first published in the September 2016 UK edition of Accounting and Business magazine.
In July the international money startup Revolut saw more than £12.9m pledged by 6,600 investors in a few hours in a flood of crowdfunding. An app that allows you to instantly send and spend money across the globe, it has gained popularity in the last year through word-of-mouth recommendation and now has 200,000 users, many of them young backpackers travelling in Asia or South America.
Whatever Revolut ends up raising will add to the already steep rise in UK equity crowdfunding volumes: £332m raised in 2015 compared with just £28m in 2013. And equity isn't the only crowdfunding game in town. Loan-based crowdfunding raised a hefty £2.4bn (60:40 business:consumer split approximately), again a 10-fold increase on the £480m procured in 2013. Add in a more modest £6.2m of bonds or debentures and it is no exaggeration to say this market is hot, although not as hot as in the US, where the market is estimated at $34bn in 2015.
Perhaps it is not surprising that the idea of raising money via social media has already led to casualties. Earlier this year claims management company Rebus collapsed after raising £817,000 via crowdfunding. Other casualties include a bespoke shoe retailer, a fashion brand and a takeaway business. There has even been the odd (hotly denied) allegation of dirty tricks, with suggestions that a handful of fundraisers have given the impression that cash had been invested to hike enthusiasm when that wasn't quite the case. Even so, with £2.7bn invested in crowdfunding it is no wonder the Financial Conduct Authority (FCA) is trying to keep pace.
To be clear, this is not the Wild West. Those funds were raised through platforms already regulated by the FCA, but it is a rapidly developing area, with more than 100 platforms either already operating in the market or seeking authorisation. In 2014 the FCA introduced rules designed to protect consumers without putting a brake on the market in terms of size or innovation. But it is revisiting the rule book to examine three key issues:
whether financial promotions, due diligence and prudential standards are good enough
whether disclosures firms have to make are extensive and detailed enough
whether platforms should assess investors' knowledge and experience of the risks these investments carry.
The FCA – which wants comments by 8 September – is also looking to toughen the rules on platforms, including how conflicts of interest are managed, and is keen to ensure retail investors don't end up carrying greater risk than institutions. It also wants to clamp down on unbalanced presentation of risks and misleading comparisons with savings accounts and banking. It also needs to de-blur the line between this market and others such as asset management. Crowdfunding is being used to describe different activities with different risk profiles, and clear distinctions must be made between these.
Despite the challenges, crowdfunding has been hailed as the most innovative form of business finance since the invention of the credit card. The digital age is opening up a host of possibilities, and this alternative finance has already shown it has the ability to jump-start enterprises overlooked or ignored by traditional providers. And of course appetite has been fed by investors with cash wondering what to do with near-zero interest rates.
Some decisive and tough rules now from the FCA shouldn't kill off the appetite; indeed, they would boost the sector further by making sure poor businesses, unscrupulous operators and dubious practices can play no part.
Peter Williams is an accountant and journalist