The latest in our 'all you need to know but were too afraid to ask' series, we look at the how and why of the bimodal IT department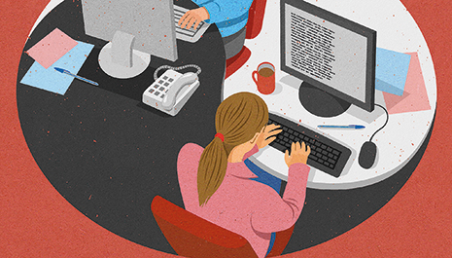 This article was first published in the October 2016 UK edition of Accounting and Business magazine.
It may sound a bit like a new sportswear fabric but bimodal is an increasingly influential strategy for running an IT department. Bimodal IT, a phrase created a few years ago by research company Gartner, describes an IT function that offers two very different types of service.
One type of service, 'mode one', delivers stable and reliable technology. It is the kind of 'keeping the lights on' IT – such as server operations and back-office HR, sales and finance software – that is vital for day-to-day business operations.
The other type of IT service, 'mode two', is more experimental. It often focuses on speed, innovation and flexibility. IT staff working on such services may be asked to find a solution to a problem or to develop technology that can provide a competitive advantage.
They could be working on big data (analysing customer data and market trends to develop a new product or service), analytics or even blockchain − a technology that underpins the virtual currency bitcoin (see our Basics article in the April 2016 issue of AB). This second team takes more risks than traditional IT departments. They're trying to emulate the flexibility and creativity of startups. The two teams work separately.
'The IT organisation can't turn into a digital startup overnight and, besides, there's a raft of business-critical responsibilities that it simply can't (and absolutely should not) divest,' Peter Sondergaard, a Gartner analyst, wrote in Forbes magazine in July last year. 'The answer is bimodal IT.'
IT staff who are good at multitasking are best suited to mode-one work. Others who prefer to focus on a single task and like working to tight deadlines are better suited to mode two, or so the theory goes.
Mode-one IT runs traditional IT services, emphasising safety and accuracy. 'Thus, one organisation can operate at two speeds,' Sondergaard wrote. 'The business coordinates, communicates and leverages shared knowledge. More so, it focuses on one shared, not competing, goal: to improve performance.'
So how do you know whether a project is mode one or mode two? One easy test, according to Gartner, is whether the technology is for systems of record and therefore vital to business operations – systems such as finance software or email.
If it is, it's probably mode one. If, however, the technology is innovative and something that rivals don't have, it's probably mode two.
For mode-two projects, Gartner advises organisations to identify a specific business outcome, such as improving lead conversion by x% based on better segmentation of marketing campaigns. This outcome should be agreed while the business case is being constructed – in other words, before the project starts.
An outcome focus may also help FDs with the perennial challenge of measuring the value of IT and strengthen collaboration between both departments.
By 2017 Gartner reckons that 75% of IT departments will have a bimodal capability. The Hong Kong public transport system is one example. One part of its IT department keeps the trains running, while the other part handles interactions with passengers in trickier moments, such as how to be safe in a weather emergency.
So should companies be re-organising their stuffy old IT departments as Gartner advises? Not necessarily.
The bimodal IT theory has been criticised, among others by Forrester, another research company (and Gartner rival). Critics says that bimodal IT may cause confusion, probably won't promote innovation and will do little to help IT departments be more responsive to the needs of the business.
Forrester analyst John McCarthy told Information Week in May this year that the problem was basic physics. 'What happens when you bring together
two things spinning at different rates? Friction. That brings heat, and that brings fire. That's the tension we were talking about.'
He added that bimodal IT gives executives the misleading message that back-office IT systems can be left as they are. 'It keeps significant portions of the IT infrastructure insulated from business units and customers.'
Another potential problem of bimodal IT, according to critics, is that it may create a disjointed service. 'If you split an IT department it's harder to have a coherent IT strategy,' says Rob Bamforth, principal analyst for business communications at IT research company Quocirca. 'If you divide IT into two different IT teams, they could become silos. There are enough challenges in IT. The last thing you want to foster in IT is the idea that those people over there keep the lights on but we do all this interesting stuff.'
Bimodal and the finance function
But could bimodal be useful for finance directors? Could it, for example, help them measure the value of IT and allocate IT budgets? Possibly, if they ring-fence some IT spending for more experimental stuff. But taking a pure cost-justification approach to IT can be problematic, especially for experimental technology, which can take years to pay off. 'Financial benefits can be very hard to measure,' Bamforth warns.
Forrester recommends that organisations use a 'business technology' strategy to accelerate innovation and simplification. Another option is to use net promoter scoring – a business metric designed to estimate customer loyalty to a company's brand.
A further approach is to test bimodal IT – or a variation of it – on small IT projects. If it works, it could then be tried out on bigger projects. Companies have been doing this since the 1970s, particularly in the aerospace industry. Companies set up research laboratories and 'skunkworks' teams (small, loosely structured groups of people who research and develop a project primarily for the sake of radical innovation) to let staff focus on technologies and offerings intended to grow the business. But, Bamforth adds, while you can run separate projects, at some point you have to bring them back within the department.
IT directors and FDs probably don't much care what a theory is called as long as it works. At least now they have more choice as to how they run their departments and plan investment.
Nick Huber, journalist
"The IT organisation can't turn into a digital startup overnight. The answer is bimodal IT"