Some need reminding that professionalism means putting values and reputation above self-interest and any one firm's interest, although others do understand, says Jane Fuller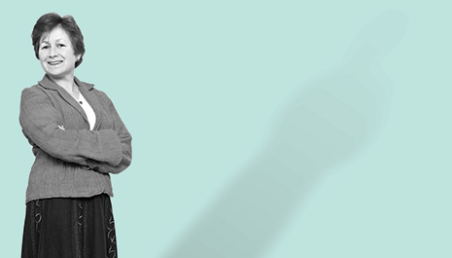 This article was first published in the October 2016 UK edition of Accounting and Business magazine.
As an admirer of the accountancy profession, I should feel privileged to judge accountancy awards, but a recent experience proved unsettling. In reviewing nearly 20 shortlisted entries, I found the section on 'professionalism' was the one with the worst answers.
The majority of firms thought it was enough to bang on about client service or just to bung in a few client testimonials. Only one mentioned integrity and very few referred to quality, which at least implies standards beyond pleasing the client and operational efficiency. Some were just vague – as if they didn't know.
After all the time spent by regulators and the profession's leaders agonising about professional 'scepticism', it seems we need to take a step back and remind accountants what a profession is.
My trusty edition of the Concise Oxford English Dictionary lists the following features: a vocation or calling; advanced learning; part of a professional body; and declaring this, like the religious practice of taking a vow. These features capture modern concerns about acting in the public interest, demonstrating expertise and putting the profession above self and firm.
In this context, client service, however glowingly appreciated, is not enough – remember Enron and the demise of Arthur Andersen? Nor is efficiency: a profession is more than a trade or craft, and more than a well-run business.
Just one of the firms that I was judging demonstrated its awareness of this by saying it had turned away a client because of the aggressive nature of the transaction involved. It was also the only one to put 'integrity' and 'honesty' up front in its description of professionalism.
The professional accountancy bodies tend to deal with these qualities, along with objectivity and competence, in codes of ethics. While these apply to all accountants and are no doubt covered in the training syllabus, is there a danger of a silo effect? Doing the right thing should be central to being a professional accountant. The principle applies even if it entails a loss of business.
ACCA's code of ethics and conduct includes avoiding any action that discredits the profession. This points to the 'higher calling' aspect of the role. Such codes also prompt members to take account of the public interest. Bearing in mind public concern about, for instance, legal but aggressive tax-reduction arrangements, this should be front of mind. While the public interest is not always the same as news stories that are of interest to the public, taxation to pay for public services conflates the two. Hence the potential reputational damage – and yes, that means paying attention to the news.
At its simplest, professionalism is encapsulated in that Oxford dictionary definition. Vocation or calling refers to the public interest, moral rectitude and putting doing the right thing above the profit motive. Advanced learning dictates high standards of training and the upgrading of expertise throughout a career. Being part of a professional body means putting its values and reputation above self-interest and the interest of any one firm.
Professionalism is not difficult to define. Indeed, the proliferation of detail in various codes does not help with a concept that is literally principles-based. Fortunately, most clients want help to stay within the rules, implicitly or explicitly linking this to a social 'licence to operate'. So for a professional firm, upholding principles and standards is a crucial part of a sustainable business model – as well as being the right thing to do.
Jane Fuller is a fellow of CFA UK and serves on the Audit and Assurance Council of the Financial Reporting Council
"Professionalism is not difficult to define. Indeed, the proliferation of detail in various codes does not help with a concept that is literally principles-based."