While Malaysia's economy is in tumultuous times, many sectors are on the lookout for finance professionals with the right skills to guide them through choppy waters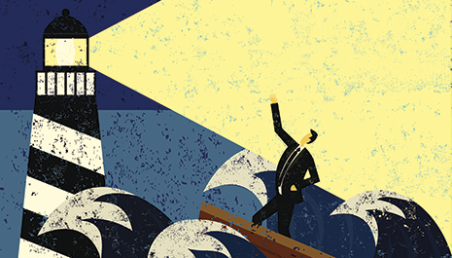 This article was first published in the October 2016 Malaysia edition of Accounting and Business magazine.
The headwinds buffeting the Malaysian economy this year have slowed the hiring of finance professionals. However, those with the right skill sets, experience and competencies to navigate their organisations through challenging times continue to be in demand.
One bright spot is in the shared services sector, which continues to grow as multinational corporations set up shared services hubs in Malaysia (see box opposite).According to the Statistics Department, Malaysia's economy grew at a slower pace of 4.2% in the first quarter of 2016 compared with 5.7% for the same period in 2015 and 4.5% in the fourth quarter of last year. This was reflected in the experience of online recruitment company JobStreet.com, which experienced a 10% drop in accounting and finance job advertisements in Malaysia in Q1 of 2016 compared with a year ago. In contrast, overall job ads recorded a 2.5% drop in Q1 compared with the corresponding period a year ago.
Chook Yuh Yng, JobStreet.com's country manager, believes that even during times of economic uncertainty, top finance talent will always be desirable. 'The competition to get these candidates will be tough,' she says. 'Companies need to strengthen their talent acquisition and employ a good branding strategy in order to achieve their objectives.'
More fearful
Diane Crombie, Randstad Malaysia's associate director of corporate services, notes that professionals, especially in finance, are generally more fearful of their job prospects in the current economic climate. This is, she says, particularly the case for those working in the oil and gas sector, which is experiencing a slowdown. 'In particular, senior employees with higher incomes are typically at risk of being retrenched when the organisation goes through a cost-cutting exercise,' she says.
Finance professionals have cited 'poor financial stability of the organisation' as one of the key reasons for leaving their current position. 'Thus, organisations with a strong employer brand and operating in a financially stable industry will have better chances of attracting and retaining top finance talent,' she says.
'An uncertain economy also means we are more likely to see candidates moving for more money,' she adds. 'According to the latest Randstad Award research, it's the number-one reason people in Malaysia give for leaving their jobs. Our business alone has seen a 194% year-on-year increase in the number of job orders within the finance sector. We expect this to continue, with more and more companies setting up their operations in Malaysia.'
So is it prudent for companies to put a brake on hiring finance professionals during an economic slowdown? PwC Malaysia Human Capital leader Salika Suksuwan argues against adopting such a stance. 'Finance professionals have the experience and competencies to navigate the organisation through the challenging economy, so their skills will continue to be relevant,' she says. 'Hence, it would serve companies well to continue recruiting finance professionals even during a slowdown.'
In the case of PwC, 'graduate recruitment and development is an integral part of our talent pipeline, so we will continue to recruit, in good and in tough times,' Suksuwan says. 'We consistently recruit qualified finance professionals with client-facing experience to meet the growing demand for PwC professionals with the necessary business acumen and technical skills.'
Right attitude
She admits that sourcing qualified professionals continues to be a challenge. 'Our business needs finance professionals with not just relevant client-facing experience but also the right mix of skills and attitude.
'We need professionals with a growth mindset who are open to developing themselves and, increasingly, we are also looking for professionals with the agility to deal with the ambiguity and complexity of a rapidly changing work environment,' she adds.
Finance professionals approaching retirement who are back on the market looking for jobs are often overlooked for candidates who are being groomed and developed for succession planning and internal promotions, Crombie says. 'Generation X and Y candidates in the finance sector are generally less affected as junior finance talent continues to be in demand, especially those who have international degrees and solid experience in multinational corporations.'
'Although we are seeing a slight reduction in opportunities for CFOs and financial controllers, we anticipate demand to come with the new company expansions, especially if these professionals have had experience in setting up companies and growing them.'
In particular, with more new companies setting up, Randstad foresees an increased requirement for tax professionals specialising in international or local tax standards. In-demand candidates with strong language capabilities, such as Thai, Japanese, Korean and Mandarin, have often found themselves swept up in bidding wars.
Specialised skills
Suksuwan notes that those with specialised skills such as in audit, GST [goods and services tax], transfer pricing, risk and governance continue to be in demand. 'Key sectors such as business services, manufacturing, information and communications technology, and construction, which indicate a growth trend will continue to recruit,' she says.
Crombie also highlights that Malaysia will have one of the largest finance hubs in the region, specifically the Tun Razak Exchange, to be built in the heart of Kuala Lumpur's commercial district. The hub will incorporate technologies including district-wide digital connectivity, enhanced energy, water and waste management systems, and e-services in its residential and commercial properties.
'This project alone has opened a large number of vacancies for finance professionals now and also the near future.'
MK Lee, journalist