Without easy access to data on how their peers are performing, SMPs in Asia struggle to set targets and gauge success, relying on informal ways of gathering information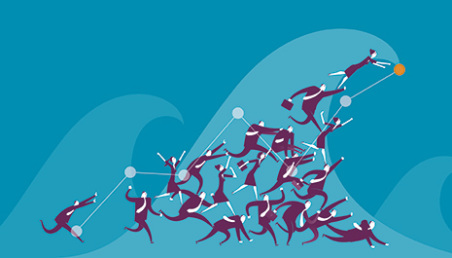 This article was first published in the October 2016 China edition of Accounting and Business magazine.
One of the most useful and effective ways to determine the ongoing success of an accounting practice is benchmarking. This approach, however, used almost universally in practices in Europe and North America, is virtually non-existent in Asia. The result is that accountancy firms end up operating virtually on their own and without any way to broadly set their direction – not unlike a backpacker walking without a compass.
Monitoring and benchmarking key areas, including the quality and effectiveness of a firm's policies, products and service delivery, adds further value and plays a critical role in the ability of any firm in any industry to remain competitive. Comparing firm metrics against those of peers of similar size and scope can help leaders set realistic goals.
'Without a system of goal-setting and monitoring results against a target or benchmark, accounting firms may struggle to achieve sustained improvement and higher returns,' noted Stuart Black, the former managing partner of Chapman Eastway chartered accountants, in a 2014 report by the International Federation of Accountants on monitoring and benchmarking. 'Data can be presented in customised dashboards that show, at a glance, whether or not the firm and its partners are performing above or below their peer groups, and can help leadership decide where to focus their efforts,' he added.
In Asia, this is easier said than done. Asian firms tend to be very secretive, so a chief problem is where to get the key strategic data related to the industry at large or about competitors. This is particularly true for small and medium-sized practices (SMPs), which, unlike listed accounting giants, do not publicly disclose operating information.
In other regions, organisations take care of collecting data and publishing benchmarks for accountancy firms. In the UK, for example, AVN collects data and issues benchmarks. In the US, the American Institute of CPAs collects relevant data and publishes a practice management report – the National Management of Accounting Practice survey.
Informal approach
Such information is much less accessible in Asia. In mainland China, for example, the concept of benchmarking is barely on the industry's radar, particularly for small accountancy firms. Professionals do share information and compare operations, but these are much more informal and usually involve dinner, drinks, club meetings or even groups on WeChat, a popular messaging app and social media platform.
Britney Sun, assistant manager at Tianjin Guangxing, a firm with around 30 staff, agrees that there are plenty of casual ways for companies to share information and compare their operations.
'The market is not that big as a majority of the business has been taken either by the Big Four firms or state-owned firms. The rest touch base regularly,' Sun says. 'For example, we usually exchange clients' quotations in our WeChat group to make sure that none of us get bullied or ask for a higher than market price and break the invisible rule.'
This type of informal bloc makes it easier for new firms to set up shop as they can quickly put themselves on a par with the rest of the sector.
'Everybody knows everybody in the business; as long as you can connect to someone inside, you can easily get ready,' says Sarah Lin, who recently left her job as assistant manger at a state-owned bank and is preparing to launch her own accountancy firm in Shenzhen, in southern China. 'We have not officially kicked off but have been introduced to a client by another firm,' she says. 'You don't even need to pay for that information, which really saves a lot for a start-ups like us.'
However, Lin worries to what extent the trust can be maintained. The former bank staffer, who is used to simply finding and grabbing statistics and data from the large database or reports bought from consultancies, points out the vulnerability of the current format for benchmarking the operations of SMPs.
'There is no guarantee that every firm involved is on the same page in terms of being compared. While I think some figures – for example, profit – are not that sensitive and could be shared, others may not think the same way,' she says. 'We [mainland Chinese firms] have a tradition of keeping such numbers secret. We do not understand that without comparison they are just records lying in the files and they cannot add further value to your company.'
She also points out that 'If the comparison is not accurate and at a regular basis then it cannot help much in terms of a guide to show where our own company could improve.'
Regular measurement
Only when performance is measured against peers at regular intervals – for example, monthly or quarterly – can firms determine where they are coming up short and where to take corrective action. Without such comparisons, they might not notice problems until the red starts to drip from their books and clients start jumping ship.
Sun echoes this view. She says that the biggest flaw to the loose benchmarking approach in place in China is that it is very unsystematic and informal, which means that it is not always reliable.
'It is not like a questionnaire where participants fill in all the blanks,' she says. 'Moreover, not every firm is keen to pay attention to KPIs [key performance indicators] and, as a result, not every one in the firm is familiar with those technical terms.' Sun describes information her firm produced last year, showing net revenue per partner. 'We would have liked to refer to other companies' figures and set a base line,' she says. 'In the end, only four other firms would share that data. Some are not willing to disclose that; some have never done that before and do not have such records.'
Without a one-stop shop for benchmarking information in mainland China – or in many other places in Asia where the accountancy industry is evolving – companies that actually do want to use the method have to spend more time and personnel on this relatively simple task than their peers in the West. While adapting to this self-checking approach, Sun is still hopeful that a formal benchmarking system, following a scientific and efficient approach, will be created that will to support SMPs.
'There are advantages for informal sharing for small companies like us – for example, lower costs – and this format should not be abolished,' she says. 'However, only through scientific and systematic management can small firms keep growing.'
Sun is optimistic, though, that firms are starting to understand the importance of sharing and comparing key data.
'I have seen more local small accountancy firms talking about comparing KPIs, for example, in the WeChat group,' she says, 'even though they may not realise that that is called benchmarking.'
Pearl Liu, journalist

" There is no guarantee that every firm involved is on the same page in terms of being compared"