A new trend towards professional crossover is seeing accountancy firms bring together the areas of financial technology, creative thinking and digital disruption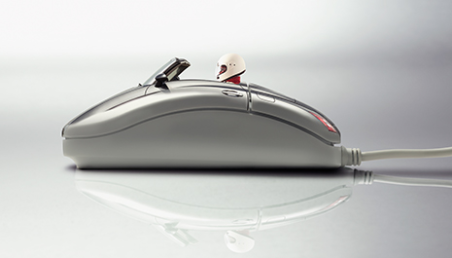 This article was first published in the November/December 2016 international edition of Accounting and Business magazine.
What gave it away that this was not your average accountancy office was not the billiards table in the corner, nor the hipster stretched out on the floor, doodling on a touchpad. It wasn't the gasps from everyday desk jockeys suddenly transported into virtual reality, nor even the sight of CEOs earnestly engrossed in an online gaming tussle.
The real tell-tale difference about PwC's newest Hong Kong premises is its 'leave-your-tie-at-the-door' policy. Here, suits are not only discouraged but actually forbidden for staff. Meet the new, weird and wonderful space where accounting meets marketing meets digital disruption: a whole new world of professional crossover in the PwC Experience Centre.
Hot on the heels of their expansion into legal services, the Big Four firms are dipping their toes into the creative/digital pool. PwC's 2014 acquisition of US management consulting firm Booz & Co (since renamed Strategy&) got the ball rolling, followed in Asia Pacific by the strategic acquisition of Fluid, a Hong Kong design and creative company, in late 2015.
Companies today are navigating unprecedented disruptive threats and organisations need the right strategy and the ability to execute it, Dennis Nally, chairman of PwC International, said at the time of the Booz merger. In response, PwC created the Experience Centre, a virtual and physical talent ecosystem designed to nurture the seed of a client's next big idea and take it to market faster. In the past two years, PwC Experience Centres have opened in strategic locations around the world, including Hong Kong, Beijing and Shanghai in China, and Sydney in Australia, with Singapore due to open later this year.
PwC is not the only Big Four firm branching into the disruptive space. KPMG debuted its Insights Labs – globally accessible virtual R&D centres for developing data-driven business solutions for clients – in mid-2014, followed in 2015 by its first Ignition Centre, an integrated tech incubator where clients come to scale up ideas in collaboration with the firm's specialists.
Meanwhile, Deloitte has Deloitte Digital, a global consultancy practice launched in 2012 to define and deliver digital solutions for clients by combining cutting-edge creative expertise with business and technology experience. Its string of subsequent acquisitions in this space is headlined by the March 2016 buyout of US-based creative agency Heat. In May 2015, Deloitte Digital was launched in Singapore, serving South-East Asia, a region where the firm says that digital capabilities and know-how 'are ripe and ready to be harnessed'.
Not to be left out, EY has its Global Center for Entrepreneurship and Innovation, an online platform launched in 2012 providing guidance to entrepreneurs and innovators as well as enabling fast-growing companies to connect to each other by sharing their different perspectives.
Outside the Big Four, Grant Thornton acquired Australian digital consultancy Consult Point Group in 2015. GT's Australian chief executive Greg Keith explained that this was part of a five-year plan to form 'the cornerstone of Grant Thornton's shift from an accounting firm to an advisory firm', in line with its regional strategy. The acquisition boosted Grant Thornton's digital team by 25, including two partners and two associate directors.
'We've engaged with our clients to ascertain what it is they see as prohibiting their growth going forward, and digital disruption is one of the top three,' Keith said. 'Mid-size business really sees technology as an opportunity to improve efficiency to connect globally and be disruptive, and to enable their strategy. We've set up a technology team to provide that service, and hope to expand that further.'
Guy Parsonage, PwC Hong Kong Experience Centre partner, says that the profession's move into non-traditional services is client-driven. 'They're asking: how can a single service provider help me from strategy to execution?' he says. 'Our clients see us as a trusted adviser, and they'd like us to be able to do this.'
'Business ecosystem has changed'
'We recognise that the business ecosystem has changed in today's digital age,' says Andrew Watkins, PwC China and Hong Kong consulting leader. He adds that this calls for a collaborative and creative approach to solve problems with both business and digital solutions.
Patrick Winter, EY's deputy area managing partner for Asia Pacific, agrees. 'The concept of innovation and business model disruption is very much at the forefront,' he says. 'Our clients at all levels are struggling to keep up with how fast this is moving.'
The ramping up of EY's digital capability around cybersecurity, digital technology and data analytics is largely based on acquisitions – notably Australian data analytics companies C3 Business Solutions and ISD Analytics, whose teams have now been deployed region-wide.
'We have a pipeline of acquisitions across Asia Pacific, focused on cybersecurity, analytics and digital technology,' Winter says. 'There is such a scarcity of specialist individuals in this field that, to quickly get to a strong position, we need to buy organisations.'
Talent has also become prime, and among the key hires EY has secured are Richard Suhr, formerly head of Google's » digital business across Asia Pacific, appointed in 2015 as EY's Asia Pacific digital leader (and now global digital leader), and James Lloyd, a successful financial technology entrepreneur based in Hong Kong, appointed in March 2016 as EY's fintech leader for Asia Pacific.
Though they might be jockeying for the same end result, the networks' offerings differ. PwC's model involves a physical presence – a purpose-built location away from its main office where clients can come to find various themed zones, staffed by dedicated personnel, to help them make strategic choices and build those capabilities. For example, there are marketing and branding specialists to groom a company's image, an IT section to enhance their online presence, a virtual reality zone providing a window to the future, and an online gaming nook where PwC's tailor-made Game of Threats engages clients in cyber-risk scenarios whose outcome depends on their own responses.
Bringing functions together
All this might occur in a space that looks more like a relaxed tech company's headquarters than a stuffy accountancy office, but every element is there for a reason. Game of Threats, for instance, puts cybercrime in a language everyone can understand. Megan Haas, PwC's cybersecurity and privacy consulting leader for Hong Kong and China, notes an 'alarming tendency' among businesses to treat cyber threats as solely a matter for their technology specialists – when, in fact, an effective response could involve a host of departments. 'Mobilising disparate corporate functions to mount an effective response in a high-stakes, high-pressure situation requires training and awareness, and is one of the greatest security challenges facing business today,' Haas says.
Meanwhile, marketing and branding are playing an increasingly important role in business strategy – not least in China, according to Colin Light, PwC China and Hong Kong Experience Centre and digital services leader. 'Chinese consumers are very brand-conscious because in their culture, "face" and social status are crucial,' he says. 'They will pay a premium for brands that can signal a higher social and economic status.' Surveys show that Chinese consumers believe the information to be credible, Light adds. 'One in four Chinese internet users will not purchase a product before researching it online.'
Enhancing a company's website usability is also vital, adds Parsonage. As the analysis of user behaviour performed by the usability testing lab at PwC's Experience Centre in Hong Kong demonstrates, up to 50% of website users can have a negative experience of an internet site. That can be turned around through better design.
Whereas PwC's Experience Centres are intended for larger, multinational clients, EY's digital offering is for businesses of all sizes. It also doesn't involve a physical location, but rather a virtual footprint across Asia Pacific. Rather than replicating the model in multiple locations, 'we have a mobilised team that can work with our clients wherever they are in Asia Pacific, as part of a truly globally aligned digital practice,' Winter explains.
KPMG's Insight Labs and Ignition Centres are globally accessible, anchored by physical hubs in strategic locations. Its Hong Kong lab opened in 2015, and Richard Marrison, partner in charge of tech advisory for KPMG in Australia, says the firm is currently considering establishing Ignition Centres in Hong Kong and Singapore. These purpose-built centres feel different to a traditional office space – 'quite funky, more warehouse style', says Marrison, with large breakout rooms and embedded technology so people can share digitally, and access online resources and prototyping tools.
It is, says Marrison, a new way to integrate with clients. 'KPMG's Insight Labs provide insights to a client's business that they can't necessarily get themselves; Ignition Centres are set up to work collaboratively on building a solution to a problem a client has, or to grasp an opportunity that exists for them. We don't even refer to ourselves as an accountancy firm any more; we're a professional services firm that involves accounting, tax and advisory, and the global strategy is to have businesses of equal scale across those three capabilities,' he says, adding that the strength comes when you bring that all together. 'Any solution to a client problem tends to involve all of those aspects,' he says. 'You need to be able to change processes, to change technology, to reorganise people, but you're operating within an environment that has to be appropriately accounted for and comply with tax regulations. Every major piece of work we do brings all three capabilities together, in addition to the traditional audit work we do that is still very much part of the business.'
While Asia Pacific is not the only region where Big Four firms are building their advisory footprint, it's arguably the most important, Winter believes. 'The rest of the world continues to look at Asia Pacific as effectively where much of the growth will come from in the next five to 10 years, notwithstanding the slowing of China,' he says. 'There is a window of opportunity for us to really cement ourselves in this part of the world.'
Peta Tomlinson, journalist
"You need to be able to change processes, to change technology, to reorganise people"