Malaysian companies are eager to gain knowledge about integrated reporting and how it can benefit the organisation and its stakeholders, says a new MIA-ACCA report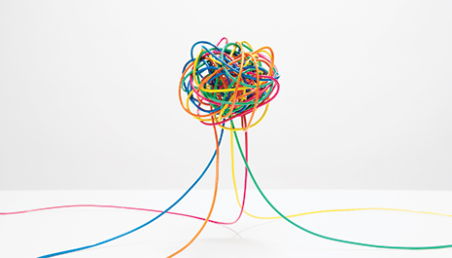 This article was first published in the November/December 2016 Malaysia edition of Accounting and Business magazine.
Integrated reporting (IR) looks set for a bright future in Malaysia, if the findings of a recent study are anything to go by. The MIA-ACCA Integrated Reporting Survey found strong interest in IR as a better tool for corporate reporting. But successful adoption will require strong leadership from top management – and support at all levels within organisations that choose the IR route.
IR is attracting growing attention across the world because it spurs organisations to go beyond mere box-ticking in their reports. In assessing the potential for value creation in a company IR takes into account a broader range of resources, including human resources and societal and community ties, creating a fuller picture.
Why choose IR?
The month-long MIA-ACCA study, which was carried out in 2015, received 330 responses from corporate report preparers and financial statement users, and revealed widespread dissatisfaction with existing reporting conventions. At the launch of the report, Datuk Zaiton Mohd Hassan, MIA vice president, said, 'Approximately 68% of respondents thought current corporate reporting did not enable them to gain enough information about the company or its value-creating potential, and approximately 51% of preparers felt that IR could improve the situation. Clearly, more efforts are needed to boost the uptake of IR among companies in Malaysia.' Malaysian multinational Sime Darby was the first PLC adopter in the country.
The report revealed widespread scepticism among investors about the quality of information put out by companies. 'Since the global economic crisis, investors tend to believe information coming from outside the firm instead. High-quality decision-making can only happen when the big picture is clear,' said Dato' Dr Lukman Ibrahim, president of the ACCA Malaysia Advisory Committee. Lukman cited Japan as an IR success story, with more than 200 Japanese companies voluntarily producing integrated reports and more expected to do so in the near future. 'IR in Malaysia still faces challenges,' he concluded. 'To prepare better reports, more guidance and information of better quality are needed. The relevance of non-financial capital needs to be appreciated.'
ACCA has been reporting using IR since 2011 and was the first international professional body to do so. It has found the approach particularly useful in demonstrating how ACCA creates value for society and its stakeholders. 'Professional accountants are in an excellent position to lead innovation in reporting to meet the needs of investors and other stakeholders,' Lukman said.
It was with this in mind that the MIA established its Integrated Reporting Steering Committee (IRSC), said CEO Dr Nurmazilah Dato' Mahzan, who read a speech by the committee's chairman Datuk Johan Idris. The main objective of the committee, set up in December 2014 on the recommendation of the Securities Commission Malaysia, is to increase awareness of IR in Malaysia and help companies realise its benefits, she said.
Need for a structured approach
Dr Nurmazilah outlined the work of the IRSC. Among other things, it is intended to shape mindsets and adopt an integrated thinking approach through research and best practices; educate stakeholders and key individuals in organisations, and promote the adoption of IR in Malaysia; recognise and support organisations which have adopted IR; engage stakeholders and key individuals to spur continued IR development; and promote excellence in IR. Since its establishment, the IRSC has held a series of educational dialogues with stakeholders and investors on the need for IR; an inaugural IR conference was held in October.
'We are also considering training programmes, seminars and practical guidance materials on IR,' said Dr Nurmazilah. Following the IRSC's engagement efforts, seven Malaysian businesses have so far pledged to undertake IR in the next two to five years.
It was against this background that the MIA-ACCA survey came about. Introducing the report, Chiew Chun Wee, ACCA's head of policy for Asia Pacific, described brainstorming with the IRSC to come up with ideas for how to get Malaysian companies excited about IR. 'We realised that in order to determine the best way forward, it would be necessary to understand the level of awareness and interest in IR among Malaysian organisations – so we decided to conduct a survey.'
Among the respondents to the questionnaire, 68% were listed companies. Awareness of IR was generally low: only 13% of respondents professed in-depth knowledge while 51% had minimal to zero knowledge, although this group overwhelmingly signalled a desire to learn more. Among those preparers who had sufficient knowledge, 31% indicated that IR had already been discussed at board level within their organisations.
Giving users what they need
Respondents were asked if they were satisfied with the current reporting regime. A staggering 68% of non-reporters said they are not able to determine the value-creation potential of organisations from their reporting. 'Users are not getting what they need,' Chiew said, 'and many of them, especially those who are more knowledgeable about IR, are confident that it will help improve corporate reporting.'
IR is generally seen as being able to increase transparency, and as a process that encourages 'integrated thinking'. It spurs leaders to think about the other resources organisations need to succeed and questions how these are affected by the activities of the business – are they enhanced, conserved or depleted?
IR also helps organisations to think beyond the financials and beyond the short-term so that they can make better decisions. Chiew cited an example: 'Consider how a consulting practice manages its human capital. In theory, if it only looks at the near term and focuses exclusively on the financial impact, it will end up skimping on the much-needed investment in structured and on-the-job training, which is critical for sustained performance.'
But although the benefits of IR are becoming more apparent as awareness increases, the survey highlighted a prevailing perception of high adoption costs, both in terms of money and effort involved. Lack of reliable information emerged as another concern. With annual reports already taking up significant time and resources, how much more would have to be allocated for integrated reporting? 'IR is about telling the story of the business in a concise way,' Chiew stressed. 'You should be focusing on what is material to the organisation and its stakeholders. As a result, most of the information you require for IR may already exist in your organisation.'
Ho Yew Kee, professor of accounting at the National University of Singapore, provided further insights linking IR and value creation. 'Financial information loses its value over time, so share prices must get their value from somewhere else,' he explained. 'This is where IR comes in – but the information still needs to be verifiable. Preparers of IR should acknowledge their responsibility for the information.' In Singapore IR is still at a nascent stage, with the level of understanding quite low, said Professor Ho, and many survey respondents would prefer to take on sustainable reporting before attempting IR. Cost was a major factor influencing adoption.
Next step
With investors beginning to demand more information, bodies such as ACCA and the MIA, which have studied the issues and challenges surrounding corporate reporting, realise that it is imperative for organisations to progress to IR. Simon Tay, executive director, professional practices and technical, at the MIA, spoke of the need to promote the new form of reporting, reiterating the requirement for more comprehensive engagement with investors and regulators through roundtables and with preparers at the IR conference and other forums. MIA will also participate in commenting on the International Auditing and Assurance Standards Board's consultation paper on assurance of emerging forms of corporate reporting, including IR. 'We also intend to make training available and promote IR adoption from listed issuers to SMEs, as well as conducting in-depth research on its real benefits within the local context.'
However, the main thrust will be the promotion of technical and practical guidance materials. Tay accepted that the way forward will not always be smooth. 'As with anything new, there will be challenges,' he said. 'But the benefits of IR are real. Together, with our collective efforts, we can raise the bar of corporate reporting in Malaysia.'
Majella Gomes, journalist
"High-quality decision-making can only happen when the big picture is clear"