The forthcoming standards on key audit matters will require auditors to engage at a deeper level, delegates at the Singapore Accountancy Convention 2016 heard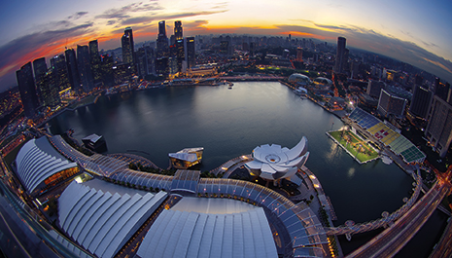 This article was first published in the November/December 2016 Singapore edition of Accounting and Business magazine
From January, auditors' reports of listed entities in Singapore will have to go beyond the current fail-pass commentaries to offer more nuanced expressions of the auditor's views on key audit matters (KAMs), providing greater disclosure to investors.
While the new standards will be an opportunity to re-emphasise the value of audits to investors at a time when new regulatory measures are being introduced to raise the bar for quality, auditors should also prepare for increased engagement with investors, speakers at the Singapore Accountancy Convention 2016 told delegates. Addressing the convention in August – which was organised by the Institute of Singapore Chartered Accountants (ISCA), Indranee Rajah, senior minister of state for law and finance, urged directors, company management and audit committees to respond to these changes with 'more insightful disclosures', telling delegates that auditors 'should be prepared to engage in upfront and more robust conversations with management and audit committees as they discuss KAMs, in particular how the KAMs would be described and eventually communicated in the auditor's report'.
Kenneth Yap, chief executive of the Accounting and Corporate Regulatory Authority (ACRA), added: 'Companies should develop a culture of disclosure by default, and engage investors early and in a timely fashion. Audit committees are urged to openly address key financial concerns and respond to key audit matters raised by auditors in the new reporting format.'
According to Bridging the Expectation Gap in Financial Reporting: Into the Minds of Investors, a study of 200 retail and institutional investors conducted by the NUS Business School, investors already place a huge premium on audited financial statements, with 90% of institutional investors polled indicating a modified audit opinion would affect their decisions. Presenting the report's findings, Mak Yuen Teen, associate professor at NUS Business School, reinforced the message that companies should be prepared for deeper levels of engagement, adding that audit committees should aim to issue an audit committee commentary in the company's annual report to complement KAM reporting – a comment echoed by the minister. They should also start communicating to disclose how they select their auditors; the survey showed that 80% of retail and close to 90% of institutional investors want audit committees to use ACRA's new audit quality indicators (AQIs) framework when evaluating appointment of auditors. Mak also noted that while investors rely heavily on financial statements for their business decisions, they find their usefulness limited by 'too much aggregation, insufficient disclosures or disclosures that are difficult to understand'. His comments were reinforced during a subsequent panel discussion by Pru Bennett, head of BlackRock's investment stewardship team for Asia Pacific, who said it was important when discussing accounting issues in financial reports to find a common language that investors can understand instead of the 'technical, legal-type of wordiness' typically used. Having reviewed 'quite a few reports out of the UK', Bennett said that she liked their free format and added that she'd been surprised by the variety of KAM matters that came up: 'Some financial, some non-financial, for example bribery risk… It's very valuable information for investors.'
Beware boiler plates
Kevin Kwok, audit committee chairman at the Singapore Exchange and chairman of the Accounting Standards Council, noted that the profession had become 'too used to producing boiler-plate reports' and the new reporting requirements would be a good opportunity 'to refocus on investors' needs'. Companies and audit committees should ensure that financial statements remain relevant by focusing on providing disclosures that are useful and understandable to cater to various investor needs, with several participants pointing out that more information does not necessarily mean better information, and auditors will have to hone their writing skills so as to avoid overwhelming investors with unnecessary information.
At the same time, more education and awareness is needed to help investors understand and use both the qualitative and quantitative information provided. A guide jointly prepared by ACRA, ISCA and the Securities Investors Association (Singapore) will be published by early 2017 to improve understanding of a company's financials among retail investors and help explain the disclosures under the enhanced auditor reporting standards. Meanwhile, following a review of insights garnered during audit inspections over the past 10 years, ACRA will be introducing new regulatory and non-regulatory measures that aim to raise the bar for the profession, ensuring it upholds high audit quality standards.

Introducing the new regulatory announcements, Indranee reminded delegates: 'We're in an uncertain global economic climate, where corporate governance and accounting scandals have rocked some capital markets, and we should never take for granted the confidence that investors have in the quality and integrity of audits and financial reporting in Singapore.' 

Uneven progress
Presenting the findings in the 10th annual Practice Monitoring Programme (PMP) report, Quek Siew Eng, director of ACRA's practice monitoring department, noted that the 16 firms performing audits on listed companies have made progress but at an uneven pace. The results depended on a number of factors such as leadership setting the right tone (for example, linking audit quality to the partner's overall performance or putting increased resources in quality control functions); staff retention rates; the staff oversight ratio between audit staff, partners and managers (a lower ratio correlates to improved audit quality as it is deemed that there is closer supervision of the audit engagement); and the monitoring mechanism in place over the six Singapore Standard on Quality Control (SSQC1) quality controls.

However, the latest PMP report also shows that firms auditing non-listed companies have not shown any significant improvement. While noting an increase in audit procedures performed over the past 10 years, those covered in the report are 'still inadequate', resulting in persistent findings in the non-compliance of basic and fundamental audit procedures. Quek warned delegates that 'regulatory measures may be raised if [audit quality in the] non-listed company segment continues to show no improvements'.
Global initiative
In line with a goal set by the International Forum of Independent Audit Regulators advisory council and working groups earlier this year, ACRA is now adopting the global initiative to reduce the number of inspected listed company engagements with at least one deficient finding by 25% over the period 2015-19. And while the target will only apply to listed company audits for the six firms that are part of the Global Public Policy Committee network, ACRA said that it was also 'encouraging' the remaining firms in the listed companies segment to adopt the same target.

From April 2017, ACRA will also start publicising on its website the names of public accountants who fail a second or revisit inspection and who are issued a hot review or restriction order. Rajah pointed out that the move was an extension of the current audit regime, which already publishes the names of public accountants whose licences have been suspended or cancelled for serious audit deficiencies, and that public accountants failing the initial inspection will first be given the opportunity to remedy the deficiencies before a revisit.

ISCA president Gerard Ee also noted that high-quality financial reporting remains vital in maintaining confidence in Singapore's capital markets and upholding the country's reputation as a trusted global business hub. 'By providing the assurance that an organisation's risk management, governance and internal control processes are operating effectively, internal auditors are key players in the financial reporting value chain,' he said.
Sonia Kolesnikov-Jessop, journalist
"We should never take for granted the confidence that investors have in the quality and integrity of audits and financial reporting"