As ASEAN economic integration moves forward, support for small to medium companies has moved up the agenda – especially important in a region where SMEs predominate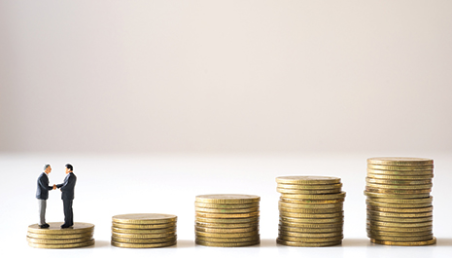 This article was first published in the November/December 2016 Singapore edition of Accounting and Business magazine
As the 10 member states of the Association of Southeast Asian Nations (ASEAN) move towards closer economic integration, so attention is being given to the needs of small and medium-sized enterprises (SMEs). The creation of the ASEAN Economic Community (AEC) in December 2015 was an important economic and policy milestone. Intended to support the free flow of goods and labour, encourage cross-border investment flows and reduce trading costs, the AEC creates both opportunities and challenges for ASEAN SMEs.
The opportunities are clear: SMEs with attractive products and efficient operations could grow their exports, driving business growth. However, smaller businesses could struggle to access the new markets as effectively as larger companies and face challenges from lower-cost entrants to their own markets. SMEs will therefore need considerable support if they are to take full advantage of the AEC. Policymakers, trade bodies, enterprise agencies and professional accountants all have roles to play. Providing the right support is particularly important given that SMEs make up more than 96% of all enterprises in the ASEAN region.
These are some of the issues considered in a recent ACCA report, SME Development in ASEAN. 'It is now widely acknowledged that SMEs play a crucial role in economies worldwide, being responsible for a large share of employment, innovation and economic growth. However, SME export activity has historically been lower than that of their larger counterparts,' says Rosana Mirkovic, head of SME policy at ACCA. 'The establishment of the AEC offers great promise for lowering trade barriers in the region from which SMEs could especially benefit. ACCA was for this reason keen to look at the progress that has been made thus far and hear from experts and practitioners about what more is needed.'
One important first step may be to increase SMEs' understanding of the AEC and the opportunities it creates. A small online survey conducted by ACCA in May 2016 among ASEAN SMEs and small and medium practitioners (SMPs) found that 69% of SME respondents and 71% of SMPs thought that SMEs' awareness of ASEAN economic integration was limited.
Only 30% of all respondents thought that SMEs fully understood how the AEC would affect their competitiveness, while just 38% thought SMEs were aware of ASEAN free-trade agreements. Given that the majority of survey respondents were based in Malaysia and Singapore, two of the more economically advanced ASEAN members states, it is likely that levels of understanding are lower across the region as a whole.
Once they have understood the opportunities created by the AEC, SMEs will need to grapple with its accompanying challenges. Ted Tan, deputy chief executive at economic development agency SPRING Singapore, sees a number of challenges for SMEs seeking to take advantage of the AEC. First, the member countries retain different characteristics. 'ASEAN comprises 10 economies, each with its own set of laws and regulations to comply with, varying stages of economic development and differences in business culture and social norms,' Tan says. 'ASEAN economic integration could prove to be challenging for SMEs, which may lack the capabilities or resources to navigate through the changing landscape effectively.'
To succeed, SMEs must recruit employees with certain qualities – 'not just familiar with both the business and the target markets that they seek to venture into, but willing to work in different economic environments and take up business development challenges', Tan says. Successful recruitment will require attractive compensation packages.
SMEs will also need to work hard to improve their productivity. 'Another challenge that SMEs will have to face is the inevitable competition from rival companies in neighbouring ASEAN countries, with cost advantages in developing products,' Tan says. 'The increased openness of the ASEAN market puts more pressure on SMEs with higher production costs to innovate and improve productivity to remain competitive in the region.'
Building bridges
SMEs looking to expand across the ASEAN region will need to establish close business relationships with established regional partners in order to bridge cultural differences, Tan believes. Industry partners such as trade associations and chambers can 'play an important role in catalysing this process of fostering strong business networks within ASEAN', he says.
In Singapore, industry-specific SME initiatives are being developed with a view to helping smaller businesses tap into new opportunities. Tan refers to International Enterprise Singapore and the Singapore Manufacturing Federation, which recently initiated a programme called 'Working in Partnership'. This facilitates the pooling of resources by local food manufacturers and the marketing of their products under a collective Singapore brand, enabling SMEs to reduce distribution costs overseas and easing their entry into regional ASEAN markets.
As already noted, ASEAN nations have different characteristics, including their different stages of economic maturity. Singapore, as one of the more developed economies, is well-placed to benefit, and therefore so are its SMEs. 'Singaporean SMEs have been through various phases to drive towards better productivity [including] better training in the workforce, and we have a regime that is established in terms of intellectual property [IP] protection,' says Kurt Wee, president of the Association of Small & Medium Enterprises in Singapore. 'SMEs are conscious of IP, brands and how you capture this in building a business. Singaporean companies have also moved from support industries towards value adding and are now moving towards value creation. They are evolving. They have good brands that are expanding outside Singapore. They are well positioned for competition and will become better competitors and contenders within the AEC market. The Singapore market is quite small and Singaporean SMEs can benefit from the greater market which the AEC opens up.'
How accountants can help
Finance professionals have a role to play in helping SMEs make the most of their export opportunities, across a range of markets. 'An accountancy adviser (with his or her years and wealth of experience) is crucial in helping SMEs tap effectively and efficiently into the region,' says Wee. 'It's not necessarily just about ASEAN, it can be beyond ASEAN.'
Professional tax advice could be particularly valuable. 'The tax framework, or the promotional framework that countries strike between themselves, is extremely valuable to trading companies,' Wee says. 'For instance, approaching your investment into China via Hong Kong can effectively bring your withholding taxes to 5%. If you export out of Vietnam into China via Guangxi, your import tax is at a very preferential rate. These are examples of how an experienced accounting adviser can assist an SME. You may be charged a few thousand dollars, but you save tens if not hundreds of thousands of dollars by doing it right and doing it effectively, within the provided tax framework.'
Sarah Perrin, journalist
"Integration could prove challenging for SMEs, which may lack the capabilities to navigate through the changing landscape"