If you're proud of your ACCA Qualification and membership, and regularly speak to friends and colleagues about its benefits, why not join our community of advocates?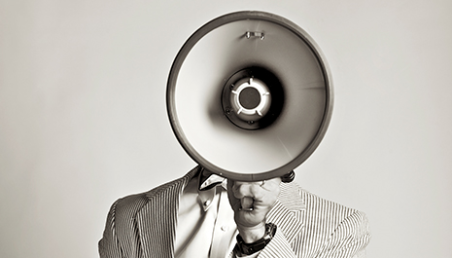 This article was first published in the November/December 2016 UK edition of Accounting and Business magazine
What does ACCA mean to you? Are you proud of your qualification? Do you speak warmly to friends and colleagues of what ACCA means to you? If so, welcome to the world of advocacy.
Many ACCA members are informal advocates of the body and its qualification, even if they do not recognise themselves as such. ACCA is now working to harness the pride, energy and positivity of members across the world.
Advocacy means promoting or publicly supporting ACCA and/or the profession. Since 2012 ACCA has been piloting advocacy programmes across the following categories:
inspiring the next generation of professional accountants to join ACCA – for example, by visiting schools and universities
supporting future members, which might include offering work placements or supporting students while they train
sharing positive messages about ACCA, whether through social media or in other ways
taking an active role as ACCA's public face, which could mean representing ACCA on a panel, at events, or getting involved in lobbying government or standing for Council.
The main point, though, is that there is no set formula. 'Advocacy can be anything,' says John Weston, regional head of advocacy and satisfaction. 'It can mean a casual conversation with a neighbour or friend. It can mean simply wearing your ACCA badge at an event or at work. It could mean mentoring a student through their exams, volunteering to help a local charity with its finances or speaking at a conference.' There is no obligation to give up a set amount of time and no formal target to meet. 'The important point is that it's not a programme of events; it's more about behaviour, pride and values. It's about thinking, talking and engaging positively about ACCA.'
The driving force behind the initiative is pride. 'Members should be proud of themselves – it takes a lot of work to gain the qualification,' says Weston.
He makes the point that the ACCA Qualification is unusual among business qualifications in that students start at all levels and at any time in their life – it doesn't require a degree to begin the journey. 'The ACCA Qualification changes people's lives. We should never forget what it stands for and the opportunities it brings,' says Weston. 'It's a force for social mobility across the world and that has been one of our founding principles since the body was established in 1904.'
Ultimately, advocacy is about pride in action. 'I would encourage all members to engage with their professional body. After all, the more you put in, the more you get out,' says Weston.
As for the advocates themselves, they give many reasons for wanting to get involved. For some it is partly about personal or professional development, but more often than not it is about wanting to repay a little of what they have gained from ACCA.
'Our advocates tell us that giving something back is a major motivation for them,' says Weston. 'They say that ACCA has enabled them to do something with their career and their lives, and that it's on their side and fighting their corner. They want to repay a little of that and share their experiences with others.'
He wants ACCA members to step out of the shadows: 'Be positive, proactive and publicly proud.'
Liz Fisher, journalist
"The ACCA Qualification is a force for social mobility, and that has been one of our founding principles since 1904"