With leading business schools demanding eye-watering sums for their prestigious MBAs, crowdfunding is becoming a viable way of raising cash – with the right approach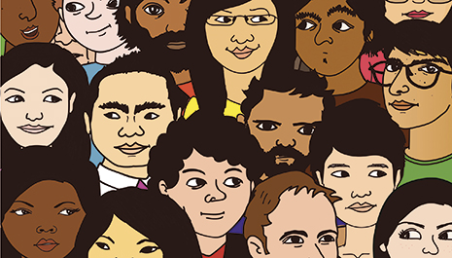 This article was first published in the November/December 2016 China edition of Accounting and Business magazine.
There are many reasons for wanting an MBA. The prospect of earning more money is one, but it also increases the chances of having a more rewarding and exciting career. An MBA can offer not only an improvement in business skills but also personal development. Networking, mentoring and making social connections are central to the experience; successful MBA students often say this aspect is the best part of taking the degree.
However, this all comes with a hefty price tag and the more prestigious the school, the higher it is likely to be. Harvard Business School offers a world-class MBA – and the world's most expensive at around US$200,000, while the University of Cambridge MBA costs £98,000 over two years. On top of this must be added living costs and loss of earnings if doing a full-time course.
The MBA candidate is expected to approach problems with a lively mind, and finding such large sums should be addressed accordingly. Helpfully, new ways of raising money such as crowdfunding are finding a place in the MBA market.
Crowdfunding is where the public is approached directly for funding via the internet, bypassing more traditional routes of raising capital. Some business sectors have an impressive history of using it effectively; the success of sites such as Indiegogo, Kickstarter, Crowdcube and Hubbub show it can certainly work.
'There is a strong tradition of crowdfunding in graduate education in the US,' says Tim Wright, co-founder of crowdfunding consultancy Twintangibles, 'but now we see it growing in the UK.'
Those who think this looks like an easy solution to funding an MBA should be cautious. If you choose to crowd fund, you need to put yourself 'out there' relentlessly, mining friends, family, alumni groups, clubs, and previous and current work contacts. It is not for the introverted.
The pitch must be honed and delivered to the right audience in an appealing way, and the hoped-for outcome must be tempered with realism; most crowdfunding campaigns don't reach the target sum. 'It is enormously hard work,' says Wright, 'and in the vast majority of cases unsuccessful.'
Pitch perfect
Central to the process is the pitch – giving people a reason to want to give money. For the prospective MBA student, this poses a problem. 'Please give me some cash as I want an MBA so my great career can be even better' is not a proposition that has much appeal to the public.
'You need to have a compelling story,' says Justin Grainger, CEO of consultant CrowdFundMe2. 'You need to give people a reason – a genuine story about why the project is so important to you.'
He warns against the temptation to be dishonest while telling this story, which will have a ruinous effect on the campaign. 'It's a public domain, so if you're not truthful you'll be uncovered,' he says. Grainger also agrees that it is a tough task. 'Regardless of the hype, most crowdfunding attempts fail.'
Despite this there is potential to raise at least some of the money required. The crowdfunding tactic allows a wide range of people to get involved in a huge variety of projects. 'We use the term "disintermediated approach",' explains Wright. 'Within this large group you'll have lots of different motivations; there are lots of reasons people back things, so what may seem crazy to some will appeal to others. Now you can reach this diverse group, which is very beneficial to the investee.'
The 'long-tail' principle that underpins crowdfunding means that there will be many small contributions rather than a few large ones. 'This is part of its appeal,' says Wright. 'It's a discretionary spend; if someone is only giving £10 they don't have to be wholeheartedly engaged with the scheme.'
'Momentum is critical'
Getting those first contributions is important, and just as a shrewd busker always puts some cash in his hat before performing, the first investors are likely to be close to the investee. 'Research shows momentum is critical,' explains Grainger. 'A general rule of thumb is to try and get 25% of the funding in place before the launch.' It may well be that the 'Bank of Mum and Dad' would have been heavily involved anyway, but by using the crowdfunding approach, their money has a chance of attracting more investment.
A good campaign can have wider benefits – something Wright feels might be overlooked. 'Think about what can be achieved in addition to sourcing finance. The networks and connections made, the demonstration of entrepreneurial acumen, the ability to write good copy, to undertake marketing and target a particular demographic; these are all competencies that will be needed in a future career.'
There are more traditional ways of funding an MBA such as a bank loan or sponsorship by one's employer – usually with the proviso that the graduate will stay with the business. Scholarships, which are common in the US, provide another route, but the competition to secure one is very fierce indeed.
Prodigy Finance offers funding for MBAs using a different model. Here, the crowd are invited to invest in an individual on the understanding that all money will be returned, with a profit, once the MBA graduate has secured work. Over US$190m has been lent to students, with the business claiming a 99% repayment rate. However, the prospective student must be applying to a top school and the investors must be repaid.
A crowdfunding campaign needs dedication and must be carefully researched and presented (see box). Given the huge sums of money needed to secure an MBA, the project must be tempered with realism but it is still worth considering. As Wright says, 'It's not just about the money; it's about the networks and skills you need in a future career. It is hard work, but people crowdfund because they recognise the benefits of doing it well can be tremendous.'
Matt Warner, journalist
"You need to give people a reason to invest – a genuine story about why the project is so important to you"