Malaysia may benefit from looking to the US and Europe on how strong parliamentary committees improve economic governance, says Errol Oh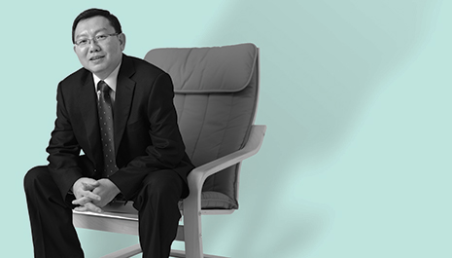 This article was first published in the November/December 2016 China edition of Accounting and Business magazine.
When legislators cast a critical eye on the practices of the business world, interesting things often happen. At a minimum, this collision between public policy and the profit motive is entertaining, as the politicians flog the agenda of the day – sometimes theatrically – while the businesspeople do all they can to protect the interests of their companies and industries.
The best outcome, though, is when there is a lively and intelligent give and take. This way, everybody gains valuable insights, and real progress in laws and policies is made possible.
There is much that we in Malaysia can learn from the workings of law making bodies in developed economies such as the US and Europe, particularly their reliance on committees, hearings and reports.
The US Congress has 36 standing committees, plus several special, select and joint committees. With members drawn from the House of Representatives and the Senate, these committees hold hearings, examine and develop legislation, conduct oversight, and help manage chamber business and activities. They cover a broad range of areas – from agriculture and energy to financial services and transportation – and their work inevitably has an impact on businesses.
The UK parliament, too, has its fair share of committees, covering areas including policy issues, government expenditure and legislation proposals. Select committees take an investigatory approach, while legislative committees operate mainly by debate.
The European Parliament has around 20 standing committees; they instruct legislative proposals through the adoption of reports, propose amendments to the plenary and negotiate with the European Council on European Union (EU) legislation. They also adopt own-initiative reports, organise hearings with experts and scrutinise other EU bodies and institutions.
By contrast, the Malaysian parliament does not have a firm tradition of reviewing matters of national interest through committees. Its Senate (or Dewan Negara) has four committees that deal largely with procedural and other internal matters. The House of Representatives (or Dewan Rakyat) has the same four committees, plus a fifth – the Public Accounts Committee (PAC). The PAC's role is mainly to examine government accounts and the auditor-general's reports. However, this is still far short of the notion of lawmakers having an active and immediate part in the country's business and economic affairs.
For years, there have been intermittent calls for the Malaysian parliament to have a stronger committee system. This was revived in August when the Malaysian Economic Association held a forum to discuss the wisdom of having parliamentary committees as key players in a national economic governance framework.
'This inextricable link between good economic governance at the parliamentary level, and the capacity and capability to sustain economic fundamentals and the growth trajectory, must exist to ensure elected governments and the institutions they manage will continue to function effectively,' argues the association.
'In this way, economic development can be sustained to create new jobs, raise income levels and improve the quality of life for all segments of the population.'
This is an important idea that should not be allowed to fade away. As Malaysia enters the final stretch of the race to become a developed nation by 2020, it is not enough that our parliament merely keeps up; it has to help generate the driving force as well.
Errol Oh is executive editor of The Star