The traditional world of banking is undergoing a revolution propelled by technology, in which smaller, more agile rivals are forcing the big banks to react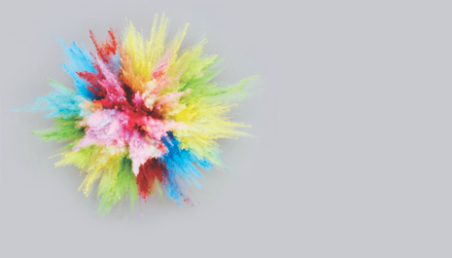 This article was first published in the November/December 2016 international edition of Accounting and Business magazine.
Financial technology (fintech) is shaking up the established world of financial services. Innovative start-ups are offering new services, attracting investment, growing fast and taking on traditional players.
Fintech businesses operate across the spectrum of financial services. Many finance professionals are already benefiting from the tools and applications that are making their mark on accounting, such as Xero, a cloud-accounting and reporting platform, and Receipt Bank, which enables invoices and receipts to be processed via smartphone photos and email. But fintech covers many more areas, from lending and advice to foreign exchange and payments (see box).
Investment in new fintech ventures is growing. According to consultancy Accenture, investment in global fintech rose by 75% in 2015 to US$22.3bn. In 2015, UK companies were involved in US$962m of fintech investment activity, according to KPMG.
The fintech businesses themselves are expanding rapidly, as highlighted in ACCA's recent report, FinTech – transforming finance. For example, Lufax – a Chinese peer-to-peer lender founded in 2012 – made loans of US$24m in year one, US$538m in year two, and US$2.3bn in year three. In January 2016 it was valued at US$18.5bn.
Fintech activity is taking place around the world, particularly in the US and Asia. London has also built a reputation as a thriving fintech hub, aided by the city's status as a global financial centre and the UK's willingness to adopt new technology. The Brexit vote has triggered some questions as to what the future holds, however. Two key factors will be companies' ability to recruit the talent they need and the nature of the regulatory framework in which they will have to operate. For example, the possible loss of passporting rights – permission for fintech firms with banking licences to operate across EU borders – is a concern for those operating in multiple European territories.
Banking innovation
New technology is resulting in new banks – startups that can make the most of the latest technology and business models. For example, open-access platforms allow software developers to create their own apps and straight-through processing for a highly automated loan process. The UK has a number of online-only bank startups, such as Atom Bank, a mobile-app-based bank with no call centre or branches. Similarly Tandem Bank is committed to creating a mobile app-based retail banking proposition that is personalised to help its users identify money-saving opportunities.
Fintech doesn't necessarily spell the end of traditional banks, although they do face challenges. Most big banks lack the agility of smaller rivals and still rely on outmoded and unwieldy legacy IT systems. However, they are trying to adjust to the potential of fintech by acquiring challengers or finding ways to collaborate with new entrants. Institutions such as Citibank and UBS are using a range of techniques to engage with fintech startups. Innovation labs, challenge prizes, venture funds, accelerators and workspace hubs have been launched around the world in attempts to attract and nurture talent and tap into emerging 'big ideas'. There are benefits both for the big banks and fintech entrepreneurs. As Richard Brown, partner in Santander InnoVentures, a fintech-focused investment fund, says: 'It's about collaboration, learning and spreading an entrepreneurial culture in the bank as well as making a financial return. Banks can benefit through collaboration. We can bring our huge scale to startups. Winning user adoption is a huge challenge for startups.'
As traditional banks respond to the challenge posed by agile startups, one structural factor working in their favour is the mass of legislation that, depending on the jurisdiction, limits what new entrants can do. Regulation does evolve, of course, so such challenges could ease with time. Some countries are supporting innovators, entrepreneurs and the banks as they navigate the rules. For example, the Financial Conduct Authority in the UK has set up a 'regulatory sandbox' – a safe space where firms can experiment with new products, services and business models without incurring all the normal regulatory consequences. The regulatory compliance challenge itself creates new technology opportunities. The regulation technology (regtech) sector, which provides technology solutions to enable better regulatory compliance, is another growing area of entrepreneurial activity.
All banks and other financial services entities are likely to be affected by the impact of blockchain – the underlying distributed ledger technology that underpins bitcoin, the virtual currency. Blockchain could become the digital infrastructure for everything from processing payments and trading shares to verification or land registration. It could transform the way in which many financial transactions are conducted, including back-office finance functions. A recent study by Autonomous Research estimated that within five years, blockchain could enable US$16bn of cost savings by simplifying back-office and settlement processes.
Opportunity knocks
Growing sectors such as fintech offer good opportunities for professional accountants to help emerging businesses meet their regulatory, tax and financial needs. Finance professionals also have important roles to play in supporting fintech mergers and acquisitions and fundraising activity, including stock market listings. These roles require the development of specialist business valuation skills. Fintech company valuations are based on five, largely intangible elements: brand, intellectual property, data assets, client numbers and recurring income. Traditional valuation methods therefore no longer apply.
Fintech developments will continue to shape traditional advisory roles too. Professional accountants need to embrace digitisation, using it to help them provide even more insightful analysis to help companies grow and understand the value they are creating. 'Fintech frees us up to work on better things,' says Bivek Sharma, head of small business accounting at KPMG. 'Accountants are now in the data analytics sphere. We are in software procurement. We can help clients with cashflow, with funding. We can work with clients so they sell more, and structure their business in the best way. We are now free to become consultants and FDs.
Sarah Perrin, journalist