While Marks and Spencer's annual report wins plaudits for transparency and instilling public trust, it still has some way to go to satisfy investors' questions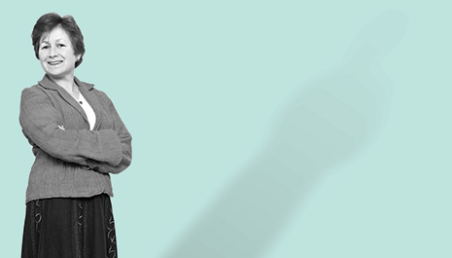 This article was first published in the November/December 2016 UK edition of Accounting and Business magazine.
Pity the judges of the Building Public Trust in Corporate Reporting Awards, a UK event that professional services firm PwC has been organising for 14 years.
The challenge raises all the issues that companies have to grapple with in 21st century reporting. Concerned parties are not just the reporting company's shareholders, but its employees, suppliers and society. Subjects that must be covered are not just how profit was made or lost, but sustainability, governance and incentives, community spirit and integrity of reporting – somehow finding a coherent and consistent thread that runs through it all.
So the winner of the FTSE 100 award for excellence in reporting, Marks and Spencer Group, no doubt won credit for its 104 commitments under its plan A, which covers everything from charity work to ethical sourcing. It also managed to tabulate board activities and avoid paying its (outgoing) chief executive an embarrassing amount (about £2m).
And its annual report can be officially lauded as 'integrated' in accordance with the International Integrated Reporting Council's framework. The result of this is a rather busy diagram illustrating 'connected value', splicing financial, non-financial and strategic objectives with a business model that includes 'listen & respond' and 'serve & engage'.
The danger is that in trying to get the narrative right for a variety of audiences, the company's efforts to tackle operating weaknesses and longer-term challenges to its business model get buried. M&S describes its mixed performance – food good, clothes still a problem – clearly enough, but the £200m gap between 'underlying profit before tax' and the statutory number sent me scurrying to the financial statements – and an auditor's report that had 'presentation of non-GAAP measures' as its first key risk.
With 10 'adjustments', all but two of which counted out losses, it was difficult to have complete trust in the picture the M&S report was painting of corporate performance. Yes, M&S deserves plaudits for its transparency, but that is not enough to gain the trust of investors, who are supposed to be the primary audience. Investors are worried about a margin squeeze in a business where sales are flat. Their time might be better spent visiting M&S stores to see if the clothing aisles are busy, or pondering the trade-offs between price cuts and better staff pay and greater ethical demands on suppliers. Not to mention whether the rather large defined benefit pension fund can stay in surplus.
The award covered communications beyond the annual report, and in September M&S did produce reassurance – the base camp for trust – that it is grasping nettles. A couple of short and sharp announcements, on head office job cuts and rationalising pay and pensions, provided evidence that the new chief executive, Steve Rowe, is indeed simplifying the business.
The other quoted company winner, Great Portland Estates, is smaller and simpler. Its annual report spells out its focus on London commercial property and stresses efforts to strengthen the balance sheet after a long upswing in the market. So we trust it to be better prepared for a downturn than it might otherwise have been. But then there's 'events'. For Great Portland, and other London property developers, the great event has been Brexit and the uncertainty that this vote has cast over London's future as an international hub. Property is a cyclical business and downturns put fine words to the test. It is Great Portland's financial position that gives us some reason to trust its resilience.
Jane Fuller is a fellow of CFA UK and serves on the Audit and Assurance Council of the Financial Reporting Council
"The danger is that in trying to get the narrative right for a variety of audiences, the company's efforts to tackle operating weaknesses and longer-term challenges to its business model get buried."