There are signs that the global trade on which Asian exporters depend will gain a measure of momentum in the coming months, says Manu Bhaskaran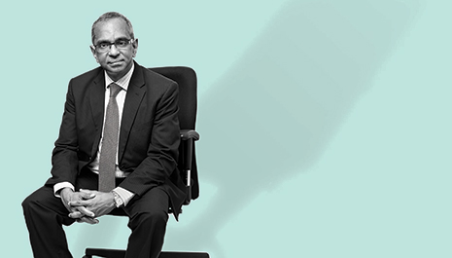 This article was first published in the November/December 2016 China edition of Accounting and Business magazine.
The International Monetary Fund and the World Trade Organisation (WTO) have expressed concerns about the effect of slow economic growth on the global trade that sustains Asia's economic vibrancy. Indeed, world import volumes have stagnated since early 2012, falling an annual 1% in July, to the disappointment of Asian exporters.
However, the good news is that leading indicators for world trade show early signs of a turnaround. Of the significant drivers of world trade that the WTO has identified, several are turning up: New export orders are rising across the world, though the expansion is patchy. Taiwan, a major exporting nation, is enjoying a firm recovery with export orders rising an annual 8.3% in August.
Demand for electronics components is rising: a slew of measures for demand in the tech sector are on the up, some at the fastest rate since 2013, powered by booming consumer interest in new products such as wearable technology and larger-screened cellular devices.
Sea cargo and air freight volumes are also on the rebound. Container volumes have been rising nicely since March while growth in air freight volumes accelerated to 5% year on year in July 2016, up from 4.5% in June – the fastest since early 2015.
The world economy has overcome an unusually bleak period of shocks, including the 2008 global crisis, the Eurozone debt crisis, China's slowdown and the collapse in oil and other commodity prices. Now the global economy is finally finding its balance. More than the absence of negatives, it is also leveraging off some constructive developments:
The US economy has put its weakness in early 2016 firmly behind it, with most forecasters seeing above 3% growth in the third and fourth quarters. This is important because Asian exporters of manufactured goods still depend significantly on the US market.
China's economy has also stabilised as a result of aggressive stimulus measures. Early data for September shows both manufacturing and non-manufacturing activity continuing to gain momentum. There are also signs this improvement is spilling over into rising Chinese demand for imports.
Other large emerging economies are putting a difficult period behind them – India, Indonesia, Vietnam and the Philippines are all registering strong growth while Brazil and Russia appear to have bottomed out.
Initially negative effects of lower oil prices are dissipating while the positive effects are gaining traction. The early impact of lower oil prices caused oil exporting countries and oil producing companies to slash spending abruptly, hurting the world economy. The much more plentiful beneficiaries of lower oil prices, however, took their time, making sure that lower oil prices were long-lasting before they started spending their windfall gains – which they are now beginning to do.
Not all is well in world trade though. The 19th Global Trade Alert Report observed a 50% rise in protectionist measures in 2015 over 2014, many targeted at major exports of Asian economies such as basic metals, transport equipment and agricultural products. However, as the global economy recovers and unemployment rates improve, political pressure for protectionism will ease.
Global trade will gain a fair degree of momentum in coming months. This could provide an upside surprise to expectations for growth, especially in heavily trade-dependent countries such as Singapore, Malaysia, Korea, Thailand and Taiwan.
Manu Bhaskaran is CEO of Centennial Asia Advisors in Singapore