Underpinned by mobile technology, the financial inclusion of poor Africans is providing new opportunities for everyone in the region, as Alnoor Amlani explains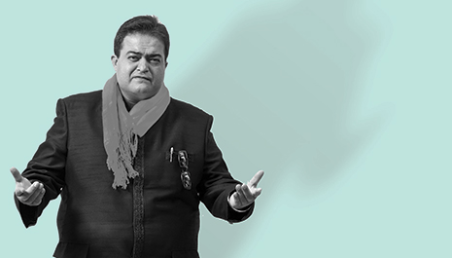 This article was first published in the November/December 2016 international edition of Accounting and Business magazine.
In 2014 US-based thinktank the Brookings Institution launched its financial and digital inclusion project to examine the access to and usage of secure, affordable formal financial services among the underserved populations of the world.
The project has since reported twice annually on the nature and extent of financial inclusion. In its 2016 report it scores best practice in terms of country commitment, mobile capacity, regulatory environment and level of actual adoption. And it finds once more that sub-Saharan Africa is well represented in the top 10.
Kenya (84%), Uganda (78%), South Africa (78%), Rwanda (76%) and Nigeria (72%) account for half of the top 10. Indeed, Kenya takes the number one slot for the second year running thanks to its mobile money revolution.
The Brookings report does not cover countries such as the US that are affluent generally. However, it points out that about 8% of households in the US do not have a bank account, and that these households suffer extra costs and burdens as a result, just as non-account holders do in the developing world.
Sub-Saharan Africa's people have achieved better financial inclusion mainly because of the widespread availability of cheap mobile phone networks and the adoption of mobile money platforms. The mobile operator body GSMA estimates that another 168 million Africans will be connected by mobile phone and money networks over the next five years, with the total reaching 725 million by 2020.
Innovations such as the MPESA mobile phone-based money transfer system in Kenya, which have revolutionised the lives of both the rural and urban poor, offer people alternatives that did not exist only a short while ago. Today, a phone can not only let people get hold of money in a remote rural setting, at any time of the day or night, but also let them borrow and lend, settle utility bills and loans, have their salary paid in and make deposits as well as buy goods and view detailed statements of transactions – all in much the same way as happens with traditional banks. The latest innovation is that Kenyans can pay for government services such as the renewal of licences and permits directly using their mobile phones.
Mobile phones have also empowered women, and reduced poverty by allowing social networks to be leveraged so people at the poorest level of society can borrow, help and support each other.
Current trends in the mobile money industry should improve financial inclusion in this region further:
Interoperable platforms allow individuals to use their mobile money across different operator platforms.
New technologies such as near field payment modules will allow more people to use their phones in new ways to make and receive money.
With 725 million Africans expected to be able to connect and carry out transactions with each other by 2020, there will be substantial new internal opportunities for business as well as personal enrichment for a great many individuals. Rural farmers, for example, can now receive income from farming as well as the information they need for a better harvest next time, directly via their phones.
The financial inclusion of the poor thus offers new opportunities for everyone.
Alnoor Amlani FCCA is an independent consultant based in East Africa