The need for diversity on boards is recognised. Not so the need for digital abilities, which remain stubbornly siloed in IT departments, says Steve Giles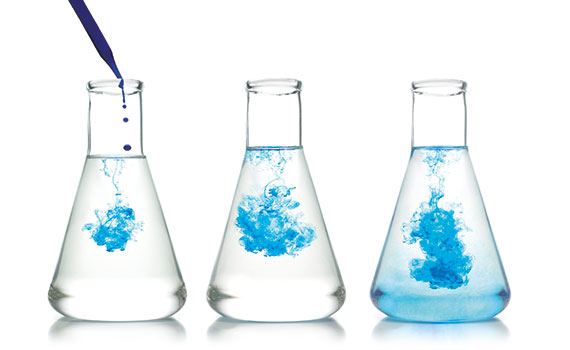 This article was first published in the January 2017 UK edition of Accounting and Business magazine.
Promoting diversity to improve boardroom performance continues to attract much discussion. Last year saw important developments: feedback from the Financial Reporting Council (FRC) on its consultation on succession planning, the Hampton-Alexander review on women in senior leadership positions, and the Parker report into ethnic diversity on UK boards. But other analyses highlighting skills gaps, especially digital competence, have received less attention. Given the importance of technology as a driver for business strategy and innovation, are we missing the obvious?
In fairness, awareness of the need for effective board engagement with the digital revolution is growing, and more technologists are appearing at senior manager level and in the boardroom. But research indicates that progress is slow, thereby putting business performance and security at risk.
Anecdotal evidence supports the research. A friend of mine, working on a consulting project for a FTSE 100 company, told me that the CEO recently asked how many of his company's top 300 managers had the skills to drive a tech-led business transformation. The answer came back: no more than half a dozen.
Dangers of groupthink
Diversity of directors – or, rather, the lack of it – has been a hot governance topic in recent years. Much of the poor decision-making during the financial crisis is now attributed to groupthink arising from overly homogeneous views in the boardroom and a lack of vigorous challenge and debate.
Improving gender diversity was the immediate priority post-crisis. The original target set by the Davies report of doubling the proportion of women on FTSE 100 boards to 25% by 2015 (from only 12.5% in 2010) has been exceeded. Then last year's Hampton-Alexander and Parker reviews addressed gender balance and ethnic diversity in FTSE leadership positions as business imperatives, complementing the FRC's recent work on succession planning.
The FRC's 2016 statement resets the framework for executives and non-executives, and encourages succession planning to be aligned with company strategy. The conclusion is clear – effective planning for board renewal is crucial to long-term success. There is, however, no guidance on the competencies needed for success in the digital age.
Digital drivers
Understanding (and exploiting) new technologies is essential for both survival and success today. Seamless digital engagement with stakeholders is a baseline business requirement and competition is growing everywhere.
Take two examples: fintech businesses are challenging traditional banks with their innovative approach (peer-to-peer lending, digital payments, blockchain technology, biometrics and cybersecurity); and Google and Facebook generate huge advertising incomes from digital marketing, while the revenue of newspapers from traditional print advertising has fallen dramatically. Cyber-crime threats are also clear to everyone, while online resilience is a growing priority for most businesses.
A recent seminar for digital executives left me with two strong impressions. First, although all the attendees were highly intelligent with impressive achievements, none had experience of working as non-execs, and so were not using their skills to shape the digital agenda in other companies. Second, they typically worked within specialist silos in their businesses and had limited strategic impact as a result. In both cases, this amounts to a missed opportunity.
Various reports in 2016 highlighted gaps in digital expertise at the top of large businesses:
Research by technology consultancy Calastone showed a rise in technologists at the top, although the numbers remain low: four specialist technology professionals on FTSE 100 boards (up from two in 2011) and 24 on executive committees (four in 2011).
The consultancy People Tech also highlighted a lack of digital focus at senior levels in the FTSE 100: only 2% have a chief digital officer or equivalent on the board, while 5% have a CDO on their executive committee. The analysis extends to the FTSE's AIM 100 index, where the number of CDOs is even lower. The explanation for the low AIM figure is that most AIM companies are run by digital natives and have a digital mindset embedded throughout the business – that reduces the need for integration at a senior level.
A report from recruitment business Amrop maps the digital competencies of the boards of over 100 of the largest companies in Europe and the US. It finds that only four have a designated technology/digital committee.
Executive search firm MWM Consulting reports that boards continue to be dominated by individuals aged mid-50s to mid-60s. Indeed, the average age of boards in the UK and US is rising.
Redressing the balance
Here are five suggestions for maximising board performance in the current challenging conditions:
Improve succession planning. Aim for a board with sufficient diversity to promote constructive debate and optimal decision-making. Gender and race are important components, and so too are broad experience and skills, including digital.
Focus on people who can contribute to the wider board debate. A good non-executive needs to be a rounded business person who can communicate effectively and add value in other areas. The whole board needs to be digitally aware.
Set a clear brief. There are many aspects to digital (e-commerce, social, mobile, cloud, security, etc). Specialists appointed to the board need a clear brief to avoid misalignment and so they can contribute most effectively.
Set up a technology committee. This will give boards critical insights and be at the forefront of digital developments.
Consider appointing younger directors. Integrate tech specialists throughout your operations and avoid silos. Boards should be prepared to consider candidates in their 30s and 40s who are digital natives. They may not have the breadth of experience of other board members but they will bring different perspectives and diversity of thought.
Steve Giles is an independent consultant, lecturer and author specialising in governance, risk and compliance
"Boards should be prepared to consider candidates in their 30s and 40s who are digital natives"