The Financial Reporting Council's corporate governance code urges the timely supply of information targeted at the board, but how can this be achieved in practice?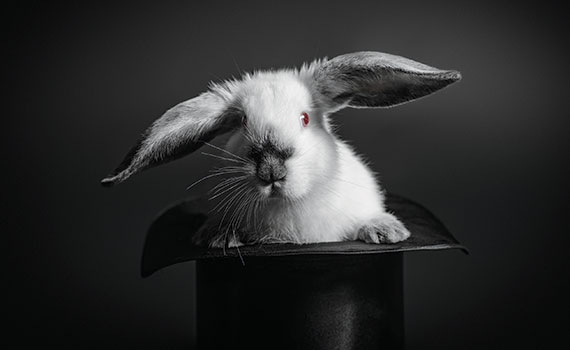 This article was first published in the February 2017 UK edition of Accounting and Business magazine.
Board effectiveness is a keystone for good corporate governance. Regulators promote high standards around the boardroom table and constantly monitor developments to ensure that directors, both executive and non-executive, can discharge their responsibilities to the levels expected of them.
Indeed, board effectiveness forms one of the main sections in the Financial Reporting Council's (FRC) corporate governance code, and the financial watchdog is currently undertaking a review of its guidance on board effectiveness, which was first published in 2011. This will go hand in hand with the UK government's own corporate governance reform agenda, launched last November, which recognises the importance and value of the FRC's code and guidance notes.
The government's position starts from the point of view that when individual companies lose the confidence of the public, faith in the business community as a whole diminishes. With corporate scandals rarely far from the headlines, there has arguably never been a greater need for raising the bar for governance standards, not just within the UK's large publicly listed corporations, but also within the largest privately owned companies. But what does an effective board look like, and how can company directors, and their stakeholders, be sure that even when they know what it looks like, they are able to achieve it?
Highlighting the relevant
A report from EY and the Investment Association (Board effectiveness – continuing the journey) highlights a number of themes that impact the effectiveness of a company board. These include the roles of the chairman, non-executive directors and investors, the importance of diversity, succession and evaluations, and how information flows to the board.
It is the last theme that often gets overlooked when board effectiveness is reviewed, yet it is an issue that raises some important questions (see box). There can be a temptation to throw anything and everything into board meeting papers so that no one can complain of not having access to company information. But conversely, it can be equally tempting to provide only high-level information in the belief that, if directors require more information on particular points, they can simply ask for it ahead of the meeting or request a follow-up meeting.
The reality is that the answer lies somewhere in between and can vary from one board member to another. But, as the report says, timely, accurate and relevant information is the cornerstone of good decision-making. Indeed, a board can never be effective if its members are not supplied with the right information. As the FRC highlights in its governance code: 'The board should be supplied in a timely manner with information in a form and of a quality appropriate to enable it to discharge its duties.'
Could the answer lie in the better use of technology? The rapid evolution of data analytics is a double-edged sword. On the one hand, it is now possible to access in real time detailed information on company performance, but on the other, it is possible to be so surrounded by the trees of data that it becomes difficult to see the wood of the bigger picture.
'The status quo today is that you can take an issue, carry out an analysis, shape it into a few key graphs, put them into a PowerPoint presentation, which is then sent to the board ahead of a meeting, and then present it at the board meeting,' says Ian Spatz, practice lead at business and technology consultancy Slalom Consulting. 'But you often have directors, especially those that are less connected to the core analysis, who want to make the right decisions, who want to know what lies behind the numbers. This is an important question, and often the response is that an executive will go away and investigate it and report back at the next board meeting.'
Spatz argues that it should be possible to drill into the numbers and interact with them during the meeting. Data visualisation is one tool that allows individuals to do exactly that. 'There is no reason why boards should not be able to do this,' Spatz says.
Drilling down
But there is the view that headline figures that are presented to the board are controlled by senior management, which wants to place its own commentary around them.
'There can be a lack of transparency and an inability to drill into the numbers,' says Richard Fayers, practice area director of Slalom in London. 'But now that boards are becoming far more liable, this is a risk that they should not be exposed to. You may think that the top numbers look absolutely rosy, but when you drill into them you may find a particular site or product line that is not performing, so it is very helpful to uncover that and to ask why.'
This ability to explore and understand the data, combined with techniques to compare and contrast with competitors within the same market while accessing other, external data sources, provides a powerful route to a more effective board.
'Alongside the financial data, there may be macro-economic factors at play,' says Fayers. 'You can get to this data separately, but with data-blending and visualisation tools you can draw this external data into the same place so that directors can see exactly where they stand. This will allow them to do their job – to enquire and to challenge.'
There is always the threat of data overload, but as Fayers says, 'you can empower the board members with the ability to surface anomalies and issues in an intuitive way so that they can quickly get to the answers'.
This information will still need to be managed, but if presented in a user-friendly, non-technical way, it will allow board members to ask what lies underneath and see the answers there and then, and that can only help make them more effective.
Philip Smith, journalist
"With data-blending and visualisation tools you can draw in external as well as internal data so directors can see where they stand"