Canadian CFOs can be excused for feeling nervous about events across the border, 
but progress on CETA offers some relief, says Ramona Dzinkowski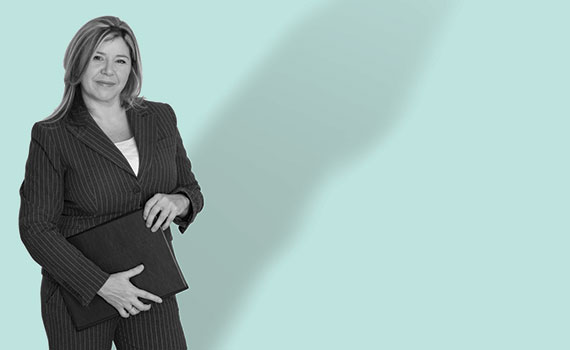 This article was first published in the March 2017 international edition of Accounting and Business magazine.
Needless to say 2016 was a turbulent year on many fronts and most pundits were wary about predicting how the world economy would evolve in 2017. The Brexit fallout and the Trump effect are still TBD. These events and other economic headwinds have created uncertainty around the globe and, in North America, Canadian finance executives in particular are bracing for another tough year ahead.
According to the Q4 Global Economic Conditions Survey (GECS) conducted jointly by ACCA and the Institute of Management Accountants in the US (the largest quarterly economic survey of accountants in the world), US finance executives are increasingly optimistic about their short-term prospects, with confidence rising in Q4 for the fourth consecutive quarter. Unfortunately, confidence among Canadian executives dropped back sharply – mainly explained by political events south of their border. As the report notes: 'The threat of the incoming US administration to withdraw from NAFTA (North American Free Trade Agreement), if acted upon, would hit Canada's small, open economy hard.' From where I sit, just outside of Toronto, people are nervous.
The most recent survey of Canadian CFOs by CFO Alliance Canada tells the tale. While only 19% of the 172 senior finance executives completing the survey felt that revoking NAFTA was a done deal, over half (55.35%) said that if it did indeed happen, their companies would be significantly impacted. Another 65% said they would be expecting new tariffs on cross-border trade with the US regardless. At the same time, as the value of the Canadian dollar shrivels against the greenback, 37% of CFOs see their revenues remaining flat or falling, and as input prices rise, one in five expects an even tighter squeeze on their margins.
Other significant challenges facing Canadian CFOs in the coming months in order of majority were: macro-economic conditions (79%); recruiting and retaining talent (75%); customer retention (71%); regulatory compliance (64%); and foreign exchange exposure (63%).
So any good news on the horizon? Finance executives are bullish over renewed prospects for Canadian oil, as the Keystone XL Pipeline, nixed by the previous US administration, has now been given a preliminary green light. This will have an immediate impact on the Alberta energy sector and the economy as a whole.
And although the future of NAFTA continues to weigh heavily on the minds of the finance chiefs of many Canadian exporters, recent developments between Canada and the EU have been met with a sigh of relief. Following many rounds of debate, 24 January marked a significant development in Canadian-EU relations, as the planned EU-Canada Comprehensive Economic and Trade Agreement (CETA) came one step closer to being a reality. The government of Canada reports that the trade agreement could boost Canada's income by $12bn annually – creating almost 80,000 new jobs.
Similarly, according to Business Europe, among many other things, the elimination of customs duties on almost all products and reduced technical barriers to trade will increase trade in goods and services between the EU and Canada by nearly 25% and boost EU output by about €12bn a year. Tariff savings for EU exporters are forecast to be approximately €470m per year for industrial goods.
Before it can enter into force, CETA still needs approval from the European Parliament, which is due to give its verdict in mid-February.
Ramona Dzinkowski is a Canadian economist and editor-in-chief of
the Sustainable Accounting Review