With today's global economy shaped by technology, start-up culture and alternative 
access to finance, an ACCA report examines the new business models that are emerging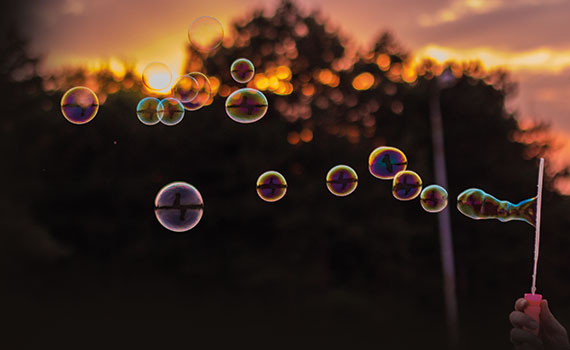 This article was first published in the March 2017 international edition of Accounting and Business magazine.
A well-worn Silicon Valley joke goes like this: 'A million guys walk into a Silicon Valley bar. No one buys anything. The bar is declared a massive success.' The sound of hollow laughter was still ringing when the dotcom bubble burst.
The late 1990s were the point when 'business model' entered the language with a vengeance. Internet start-ups were all about new business models; get it right and success was seen as almost guaranteed. The fallout from the dotcom bubble muted that debate for a while but today the business model is back.
This is because, as a new study from ACCA points out, the global economy has entered a new era. Technology, a growing start-up culture and alternative access to finance have changed the way we do business and opened up the potential to find new ways of meeting customers' demands. The falling cost of increasingly sophisticated technology is having the effect of bringing new ideas to the fore and lowering barriers to entry. 'This has allowed a generation of Davids, armed only with limited financial means and their ideas, to take on Goliath incumbents at their own game,' says Business models of the future: emerging value creation. And that has caused us to reappraise how businesses create value.
The report looks in detail at six 'business models of the future' that have the potential to change the way we live and work. Some can already be seen in practice in successful businesses; others are still developing.
The platform-based model
Airbnb is a classic example of a platform-based business model – a digitally enabled marketplace that directly matches buyers and sellers. The platform owner generally receives a fee from users but the real value, as the report explains, lies in data. As scale and network effects kick in and the number of users escalates, this 'allows value to be created from data that is generated by people using the platform – a radical change in how feedback from users of a product or service is generated and then operationalised.'
One of the unintended consequences of the platform model, the report points out, is that it is changing the nature of work, as a new breed of businesses have been created that match buyers and sellers. This is causing us to rethink long-held assumptions about employee rights, employer responsibilities and the role of regulation.
'Mass customisation 2.0'
The first version of mass customisation – mass customisation 1.0, if you like – involved businesses tailoring their products to the specific desires of their customers. Dell, for example, offered a limited range of specifications that allowed its customers to 'build' the computer that best suited their needs. Mass customisation 2.0 takes this to the extreme through the use of digital and cloud technology, allowing a business to digitally design a product to each customer's specification – which can then be assembled by the customer or made near them and delivered. An example of this business model is Opendesk, a global network of furniture makers. The design is completed digitally to the customer's specification and can then be downloaded and made locally, anywhere in the world.
Mass customisation 2.0, says the report, 'has the potential to upend traditional manufacturing' but the growing appreciation of 'maker culture' means that it's likely to endure.
The frugal model
The frugal business model originates from lower-income economies, where a lack of resources means that people use their ingenuity to solve problems. An example is Renault's Logan car, which, using frugal design, assembly and maintenance principles, retails at US$6,000. Launched in 2004, the car has become a leading seller. An even more frugal version – the Kwid, which retails at US$4,700 – was launched in India in 2016.
'Frugal models', says the report, 'truly have the power to disrupt by reducing bloated research and development processes and building new market segments. The model can drive competitiveness and, in the search for cost savings, environmental performance is often improved.'
Modern barter
Modern barter is, as the name describes, the principle of exchanging goods or skills with others instead of paying them – but in the digital world this also encompasses the use of digital or alternative currency. An example is TimeRepublik, an online time-banking community, where users earn 'TimeCoins' for completing a task, which they can then spend on any services offered by other users. This model relies more heavily on trust, reciprocity and reputation than others.
'Reimagining barter for the 21st century opens up a range of possibilities,' says the report. 'It enables networks and communities to coalesce around the sharing activity in a way that a financially driven set of transactions might not permit and, where skills are being exchanged, enables providers to develop new capabilities.'
The 'pay-what-you-want' model
Again, as the name suggests, under this model customers pay what they think a product or service is worth, or what they want to pay. This model is sometimes seen as part of a digital forum, where the basic version is offered for free but subsidised by a premium version that offers more features for a fee. An example of the 'pay-what-you-want' model is Humble Bundle, a company that offers customers downloadable video games, grouped together in bundles. Customers are given a range of suggested payment options (paying more for a larger bundle) and can allocate the amount they pay to the game developers, Humble Bundle itself and to a chosen charity. This model, explains the report, is more than a pricing strategy: it can open up access to new customers and allows for experimentation and market testing.
The 'mega-hyperlocal' model
Kernel Brewery, a microbrewery based in central London, is a good example of a mega-hyperlocal business. The product (or service) is sourced and made locally, creating a strong brand and low environmental footprint, and businesses tend to value reputation in the community over scale. But digital technology allows the business to reach far more local customers than would have been possible in the pre-digital world.
'From dense urban neighbourhoods to rural communities with limited-sized markets,' says the report, mega-hyperlocal businesses 'can provide high-quality employment that promotes entrepreneurialism and community dynamism in areas where that might not have previously been possible.'
The report concludes that these new business models can help to build a new breed of sustainable companies – and professional accountants have an important role to play in that development, providing important advice on technology, shifting regulation and value creation in this new world. 'The role for the professional accountant is clear,' says Ng Boon Yew, chairman of ACCA's Accountancy Futures Academy, in his introduction to the report. 'Their unique vision of how a new business model can create value for a company, coupled with their responsibilities to provide strategic, forward-thinking, actionable advice, will see them needed more than ever.'
Liz Fisher, journalist
"This has allowed a generation of Davids to take on Goliath incumbents at their own game"