Building crucial financial management and reporting capacity in Africa isn't just about importing good practice, but ensuring it's needed and then customising it for each country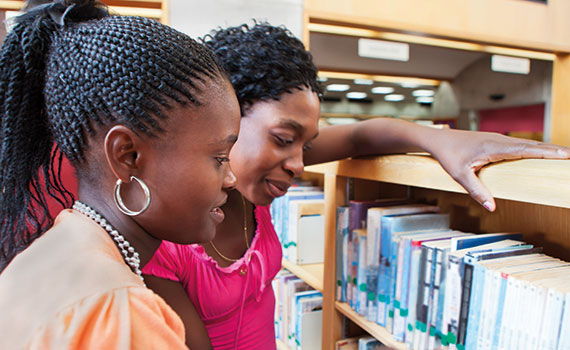 This article was first published in the April 2017 international edition of Accounting and Business magazine.
The moderation of growth across sub-Saharan Africa last year to 1.5%, according to the World Bank, from an average 5%–7% a year in the previous 10 years, may signal that the region needs to firm up its financial professions and institutions to preserve its economic gains.
The World Bank has been working alone and with regional organisations such as the African Capacity Building Foundation (ACBF) to expand financial management and reporting capacity in the region's public and private sectors. The ACBF-coordinated Regional Capacity Building Project for Africa (funded by US$25m from the World Bank), for example, aims to build organisations and expertise that can promote economic and social stability; engage with and regulate productive sectors; and track policy impact. Another example is the World Bank's multidonor Trust Fund for Statistical Capacity Building, which aims to boost the ability of developing countries to produce and use statistics to support effective economic development decision-making.
ACCA's recent Global Public Sector Conference in South Africa debated the importance of this work in ensuring sustainable growth. Patrick Kabuya, a senior financial management specialist at the World Bank, told the conference that an invariable reason for bank project failure is weakness in financial management capacity. That, he said, was why the World Bank prioritises capacity building, including governments taking part in developing standards and competence in their own countries. 'We need to develop capacity in smart and innovative ways to improve prosperity and reduce poverty,' he said.
Bruce Vivian, senior manager for professionalisation at Afrosai-E, the English language subgroup of Afrosai, the African branch of the International Organisation of Supreme Audit Institutions (Intosai), told the conference that standardisation can be tough in Africa because of the variety of legal traditions among the continent's 54 countries. He said his organisation wants to develop an African solution to guide accounting sector capacity building that complies with standards such as those from Intosai and the International Accounting Education Standards Board (IAESB), but with enough flexibility to help make projects work locally.
In building financial management and reporting capacity in Africa, Kabuya said initiatives should, first and foremost, be based on evidence that training and resources are needed in ministries, agencies and other organisations. 'We're looking after a lot of money in sub-Saharan Africa, but we don't have the necessary financial skills. It is an onerous responsibility to develop the skills to manage these resources,' Kabuya said, adding that trained professionals should observe internationally accepted standards and codes.
He also suggested that assessments for capacity building projects should be based on the international PEFA (Public Expenditure and Financial Accountability) framework for assessing public finance management performance. 'This provides a good understanding of the baseline of how strong or weak the profession is in each country,' Kabuya said.
Capacity building is more effective if national organisations lead the process than when it is designed and imposed by an international development agency. 'If you are from a country, you will have a better grip on what is happening in that country,' said Kabuya. 'We don't want to just bring good practice from Zimbabwe into another country – you want the specific scenario to be taken into account.'
It is also important to maintain any capacity expansion that takes place. 'We have to make sure it's sustainable beyond the project,' said Kabuya. 'Training arrangements have to ensure that the country has the domestic capacity and resources to build more and more capacity.'
Jemima Mantey, the head of accounting at the Ghana College of Physicians and Surgeons, added that capacity building in Africa should be based on a train-the-trainer system so that it is not necessary to continually return to the World Bank for training opportunities. 'Training should not end when the project ends,' she said. 'There should be continuous relationships to help the country to continuously build capacity.'
In the public sector, one key step is to ensure there are enough jobs for well-trained financial professionals so their skills can be brought to bear, according to Jan Isaksen, an economist with Norway's CHR Michelsen Institute who has helped set up research institutes in Botswana and Namibia. He told Accounting and Business that senior politicians and civil servants needed to promote public capacity reforms. He noted that there were plenty of donor-funded accounting and auditing courses for African students, but the problem was when they returned home and sought work with a finance ministry: 'They are not getting a real job, because someone else has the position,' he said, blaming corruption and nepotism for the retention of unqualified and unsuitable staff in key financial positions.
Some countries have escaped this trap, Isaksen said. He cited Botswana for appointing an effective cadre of officials in key public sector financial roles, and suggested one possible Africa-wide solution would be to create international prizes for finance ministry permanent secretaries, with one award criterion being open merit-based promotion systems.
Gina Oleghe, a Nigeria-based consultant for HR Warehouse, said in the private sector too top management can help ensure new training and skills are used vigorously by setting a good example. She said: 'If you have good corporate governance, these skills will go down to middle management.' FDs who turn up to work at 8am will have staff starting work early too; directors rolling in at 11am may not.
Managers need to make sure technical and general skills developed in training are practised and entrenched on the job. Speaking to Accounting and Business, Oleghe stressed that financial professionals should also receive soft skills training as well as technical instruction so they can impart and use new financial skills better. 'You need to get on with your team mates – that impacts on the bottom line,' she said.
Kabuya stressed that such personal smarts need to be applied when a capacity building project is being developed and rolled out. Policymakers should explain its benefits to encourage officials and managers to take it seriously, he said. 'When dealing with capacity building, many people don't think of the bigger purpose – why we need that capacity. If they did, they would know that what they're doing is all about serving the people.'
Oleghe pointed out that capacity building investments can be vulnerable in difficult times – and with commodity prices low, sub-Saharan African growth may continue to be anaemic this year (the World Bank predicts 2.9%). 'Everyone wants to reduce costs,' she said. 'And the cost of capacity building is in the first line for companies to say: can you reduce these costs?'
Georgina Guedes, in Johannesburg, and Keith Nuthall, journalists
"Training should not end when the project ends. There should be continuous relationships to help continuously build capacity"