Ireland's improving tax revenues offer the chance to make some solid investment in infrastructure for the long term, rather than short-term giveaways, argues Ian Guider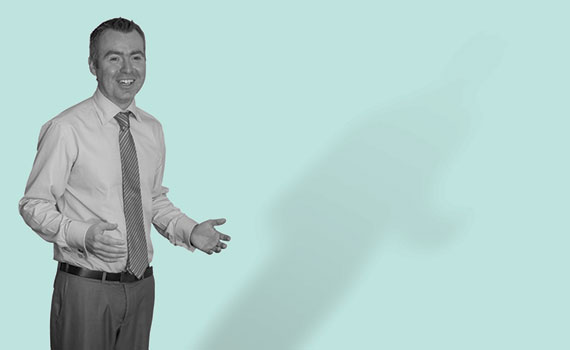 This article was first published in the April 2017 Ireland edition of Accounting and Business magazine.
In December last year, I spent a couple of hours interviewing Paschal Donohoe, the public expenditure and reform minister. We discussed whether the state should be spending more of its limited resources on longer-term projects. The minister told me that a review of the capital spending plans was imminent. A few weeks ago Donohoe held true to his word and announced a consultation on how best to spend the state's capital budget.
In total, about €5bn has been earmarked above and beyond the existing capital plan, thanks to better tax revenues as the economy continues to perform quite strongly. Out of that figure a sum of about €2.2bn is dedicated for much needed housing development. Ringfencing that money is a necessity given the chronic shortage of supply. But how to spend the rest?
The usual way capital spending is allocated is to promise it to politically friendly projects, such as schools, hospitals and road building, but what has been lacking in Ireland is using capital spending for the overall development of the economy and planning for the future.
Some of what we need to do isn't sexy and the payback may not be tangible for some time, but here are a few projects that would add real benefit to the economy.
For almost a decade various plans have been kicked around government and the private sector to deploy the latest and fastest broadband technology across the country. The cost is huge and it is obvious that the private sector wants to use its resources where they will guarantee a return. It has led to a stalemate on the national broadband plan. Yet we should be planning now to bring the latest, fastest speed to all major towns and cities so the entire economy develops, not just the east coast and Dublin.
Similarly, one idea floated by finance minister Michael Noonan at the launch of the capital review was the development of ports infrastructure. We sometimes forget that many of our exports are real, physical products that require transport. The development of ports to handle the huge cargo ships of the future will be vital; even more so in light of Brexit when new export markets will be required.
Then there are airports. It is clear from global aviation trends that airlines are favouring routes out of major airport hubs. Dublin, with its ideal location and time zone, should be competing to be a hub servicing US and Asian airlines. With the likely return of immigration controls to the UK, this country could be a gateway to Europe. To make that happens requires extra capacity with a new terminal and runway at Dublin Airport.
There is also the question as to whether €5bn is enough. The state is constrained in how much it can spend, with a requirement by the European Commission to eliminate the budget deficit over the next couple of years.
However, there is an argument that going beyond the €5bn is reasonable, if the money goes to designated vital national infrastructure. Too much of the huge tax revenue generated during the Celtic Tiger was splashed about on current spending – namely tax cuts and public sector pay increases. As the crash unfolded the country had little money for investment. Money for these major projects could also be borrowed cheaply from the European Investment Bank.
Planning for the future is something we rarely do as a whole as an economy. Deep-water ports, connectivity and energy security sound boring, and quite frankly they are. However, reforming how we view spending to adopt a time horizon that spans decades will be worth it.
Ian Guider is markets editor at The Sunday Business Post