Since the Brexit vote, short-termism has made a comeback, but businesses need to buck this trend and show the value of their activities to the wider world, says Robert Bruce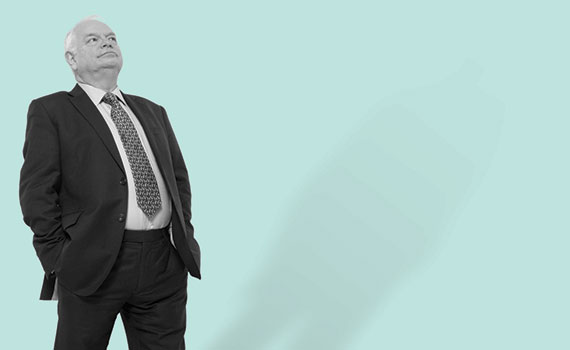 This article was first published in the April 2017 UK edition of Accounting and Business magazine.
In all those frenzied days of fizzing claim and counterclaim, arguments, shouting and frothing at the mouth of last year's referendum, I can't recall anyone saying that a vote for Leave was a vote for the reinstatement of short-termism as a business credo. But I suppose in a world where we are all expected to believe at least three bizarre things before breakfast each day, we shouldn't be surprised.
It is not clear how far Paul Polman, CEO of food and consumer products group Unilever, and a leading exponent of business sustainability, was surprised to find the tanks of global food conglomerate Kraft Heinz on his lawn in mid-February.
But it was part of a trend. It is all very well for dealmakers to nod their agreement at what they think of as the woolly idea of trying to take decisions based on the long-term. The prospect of Brexit had, as expected, brought about a plunge in the value of the pound. Short-termism was back with a bounce. And if you are looking to bolster a fading growth story then the fact that the value of potential UK targets had slumped by 17% since the referendum was always going to make UK companies look a bit bargain-basement. It was, Kraft Heinz thought, 'a once-in-a-lifetime opportunity'. And politicians and the government seemed happy with this. For example, the UK chipmaker, ARM Holdings, was scooped up shortly after the referendum and no political voices were raised.
The chase for a cheap Unilever deal offered up by Brexit was too good for Kraft Heinz to forgo. But the swift nature of the rebuff and its retreat has brought all the arguments about the nature and value of short-term or long-term objectives out into the open again. One of the major shareholders in Kraft Heinz was the investor Warren Buffett, who has always portrayed himself and his investment vehicle, Berkshire Hathaway, as investing for the long term and not wishing to make too many waves. But times are hard in the world of big-brand food companies, where traditionally he has placed his long-term bets. Growth has slowed. And he finds himself in a difficult place.
And so does Unilever's Paul Polman. The traditional way of keeping an unwelcome approach at arm's length is to announce a frenzied plan to provide short-term comfort for any investors who might have rather fancied taking the deal. But Polman is a highly regarded exponent of the concept of sustainability and stakeholder capitalism, and a prominent member of the global sustainability community. 'If you want to solve all these issues like climate change, food security, poverty alleviation or access to clean drinking water or education, you cannot be victim to quarterly reporting,' he said at Stanford Graduate School of Business last year. But companies do take the short-term approach. 'They would forgo doing the right decisions long-term if it affects their quarterly profits versus market guidance. We have become very myopic.'
So the post-referendum disruption to the economy and the business world has reawakened the debate. Back in 2012 John Kay produced his review of equity markets and long-term decision making for what was then the government's Department of Business, Innovation and Skills. The abandonment of quarterly reporting and its encouragement of short-term micromanagement of business was one of its broad recommendations. And what has now become the Department of Business, Energy and Industrial Strategy (BEIS) is now in the midst of a review of corporate governance. On top of this, both Kay's opinions and the fallout from events such as the Kraft Heinz/Unilever bid have focused views.
Kay himself, in his submission to the review, makes the point that the Investor Forum set up in the wake of his review has refocused attention. It has generally been successful at making sure that the wider problems of short-termism are properly understood. But, as Kay puts it: 'Where there has been little success is in weaning either asset managers or their clients off the futile obsession with frequent performance measurement and benchmarking, and towards an emphasis on five-year absolute returns.'
What events such as the Unilever/Kraft Heinz bust-up show us is that business has become a much greater part of the national debate. There have been a series of arguments about the tax affairs of global businesses, the pension funding responsibilities of business tycoons, the huge disparity between executive pay and average remuneration. Business is no longer an arcane world that largely goes unregarded and unchallenged. All of these issues are now very public.
This in a small way is reflected in the public's apparent desire for Unilever to remain unscathed by scavenging bully Kraft Heinz. Kay sums up this change in his evidence to the current review: 'Public concern for corporate governance is a proper concern for the legitimacy and propriety of the authority that is vested in the senior executives of large businesses.' He adds that the correct answer to the question 'what gives them the right to do that?' is, or should be, 'they acquire that right by virtue of their contribution to society in delivering goods and services that people want, in providing financially and emotionally satisfying employment, in earning profits that reward entrepreneurship and innovation and that underpin returns to long-term savings, and by improving the social and economic life of the communities they operate in.'
And that pretty much sums up the debate. Businesses now have to show clearly what right they have to do what they are doing in the wider world.
Robert Bruce is an accountancy commentator and journalist