Buying up large competitors in order to achieve growth is no longer providing great returns; a hybrid of organic and more targeted inorganic growth could be the solution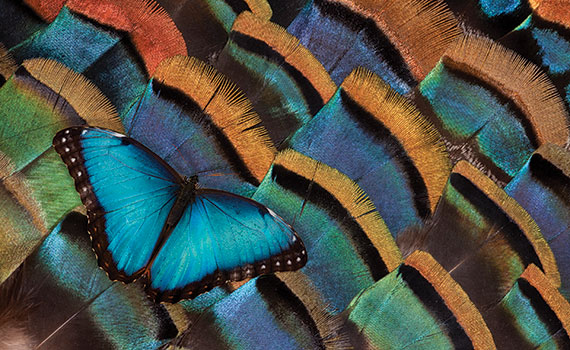 This article was first published in the May 2017 UK edition of Accounting and Business magazine.
Companies across sectors and geographies are being challenged to develop more sophisticated growth strategies in an increasingly complex and fast-changing environment. In its annual M&A Barometer, EY says acquisitions are imperative for growth and survival. 'A perfect storm of accelerating innovation, sector convergence and changing customer behaviour is disrupting business models,' says the EY report. 'In such a fast-paced, environment, many executives are looking to mergers to thrive.'
But achieving growth isn't as simple as going out and buying up competitors; research from a wide range of sources has shown that acquisitions are more likely to destroy value than create it. So many companies are taking a more nuanced approach, looking at how to blend organic and inorganic growth.
This combined approach has been dubbed 'semi-organic' growth by Professor George Geis, author of Semi-Organic Growth: Tactics and Strategies Behind Google's Success. He explains how Google has successfully combined organic and inorganic strategies by acquiring talent and technology that can help accelerate growth in its existing products and services (see box).
In fact more targeted, strategic acquisitions that seek to do just this are expected to increase this year; whereas megadeals are likely to decline. This suggests that many companies are looking to emulate Google – which has acquired more than 150 companies – by buying smaller, more innovative assets that can more easily fit into their existing strategy.
'Despite economic uncertainty, the appetite for deal-making among surveyed executives remains well above the long-term average,' says the report. 'In particular, the desire to buy innovation, especially in startup firms, is necessitating larger pipelines as companies screen more targets. They are looking for acquisitions that augment their current strategy.'
'There are many ways to grow,' agrees Tim Koller, a partner at McKinsey. 'We usually recommend that companies make an explicit ranking of the value of all the different types of organic and inorganic growth available at any given time using a return on capital approach. Typically we use net present value and discounted cashflow calculations for all types of project.'
Koller agrees that finding ways to blend the organic and inorganic can be a successful and innovative approach. 'Take the example of new product development, which can often be the largest source of value creation per dollar of investment,' he says. 'Companies with good product distribution can use this to accelerate growth for other people's products.
'So they become good at adding products to their distribution systems – almost as if they were introducing new products organically – without too much distraction. Companies can also get good at acquiring skills that they require with a formula that minimises distraction.'
Tony Grundy, director of Cambridge Corporate Development and business school lecturer, says that organic growth and acquisition are not mutually exclusive strategies. He advises a contingent approach depending on the specific strategic context.
'I recommend a five-prong strategy for evaluating potential growth projects,' he says. He suggests looking at:
the strategic attractiveness of the market opportunity and the new competitive position of the new project or entity
the financial attractiveness, using metrics such as economic value added and income multiples
implementation difficulty, including a 'difficulty-over-time' curve analysis
uncertainty and risk in the short, medium and long-term, using an uncertainty grid and scenario analysis
stakeholder acceptability, using stakeholder analysis and including possible changes over the evolution of the project.
Independent consultant Alan Pickering FCCA has been involved in several hundred acquisition deals in his 28-year career so far. He says an approach that blends organic and inorganic growth makes sense given that, over time, both types will merge into the whole and cannot be isolated from each other.
But he says the term 'semi-organic' is 'simple semantics. Acquisitions have a series of driving logics: sometimes it's about buying market share, sometimes product and sometimes specific skills or even leadership. Acquisitions may work on one or multiple levels – an acquisition to aid organic growth is just one subset.'
The important thing is that the acquirer has a holistic vision of why they are buying the target, adds Pickering. 'So have a clear vision of your intentions and why you are making the acquisition. What exactly are you buying? For example, is it technology, route to market or people?'
Whatever it is, research suggests that the more closely it links to your core growth strategy, the greater the chances of success.
Tim Cooper, journalist
"To support its 'semi-organic' growth strategy, Google obsesses about retaining its highly-prized talent, offering generous bonuses"