Extreme weather has taken the world into 'truly uncharted territory'. Amid drought and food shortages, Africa must invest in managing environmental risk, says Alnoor Amlani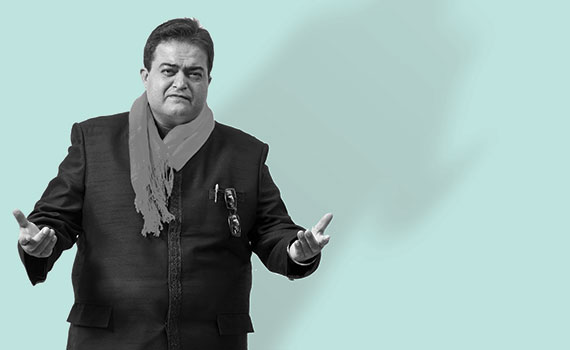 This article was first published in the May 2017 international edition of Accounting and Business magazine.
For the past 20 years, the World Meteorological Organisation (WMO) has published a statement on global temperatures, based on scientific data from a number of other organisations. The latest of these says 2016 was the warmest year on record: the world is now at 1.1°C above pre-industrial temperatures, with carbon levels in the atmosphere breaking new records, and sea-ice coverage reaching new lows and sea levels new highs.
The WMO concludes in its 2016 report that 'we are now in truly uncharted territory'.
Africa had its second-warmest year on record and for all of the world's inhabited continents 2016 was one of the five warmest years. Much of Southern Africa began the year in severe drought. For the second summer rainy season in succession (October to April), rainfall was widely 20% to 60% below average in 2015–16. Crop failures occurred in many parts of the region and drought emergencies were declared in all but one of South Africa's provinces.
Further north on the continent, poor agricultural production resulted in food shortages. The World Food Programme estimates that 18.2 million people in Africa now require emergency assistance.
In East Africa, rainfall in Somalia, Kenya and Tanzania was below average in the 'long rains' season (March to May), before a particularly poor 'short rains' season (October to December) when rainfall was widely 50% or more below average, reaching 70% to 90% on the coastal strip of Kenya and Tanzania. This region has a history of catastrophes due to drought, so humanitarian agencies are monitoring the situation, with the United Nations High Commissioner for Refugees reporting that 135,000 people had been displaced within Somalia between last November and February this year. Substantial crop losses and livestock distress from poor pasture conditions were reported in Kenya.
Extreme weather in Africa usually leads to food shortages. Since early 2015, the Southern Africa and Indian Ocean region has faced widespread shortages owing to the worst drought in 35 years. Two consecutive failed rainy seasons have left 13.8 million people in need of emergency food assistance.
Madagascar, Malawi, Mozambique and Zimbabwe have been particularly hard hit. Malawi had heavy flooding, while Mozambique and Madagascar were caught in tropical cyclones. This period, with food shortages acute and the heat and lack of rain stretching people's coping mechanisms, is expected to last until the harvest period in April. But in several places it may be extended until May or June due a late start for the rainy season. It will take the most vulnerable many months, if not years, to recover.
While the UN and other donors continue to provide humanitarian assistance, the steadily worsening global climate means Africa must prepare to deal with more extreme weather and manage its environmental issues better.
Madagascar's experience illustrates what can happen in many countries. 'Madagascar is suffering from the worst cyclone season this year, with more than six cyclones since December and a total of more than 60 people dead and thousands forced to leave their flooded homes,' said Sálvano Briceño, former director of the UN International Strategy for Disaster Reduction. 'The increased severity and frequency of extreme weather events prevents people from recovering before facing the next event, making them more vulnerable to disasters. This changing pattern will require increased investment in risk-reduction activities.'
Alnoor Amlani FCCA is an independent consultant based in East Africa