Often lost in the huge shadow of its southern superpower neighbour, Canada has emerged as a beacon of economic hope and good news under a liberal government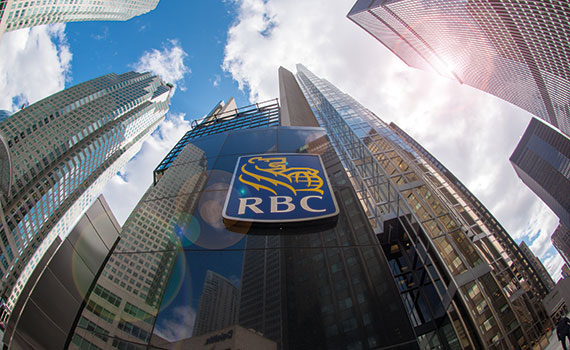 This article was first published in the May 2017 international edition of Accounting and Business magazine.
The International Monetary Fund (IMF) often presents itself as the world's economics schoolmaster. It grades the policies of nations, dispenses praise and declares when there is room for improvement. So when the organisation's managing director Christine Lagarde expressed her hope that Canada's policies would 'go viral', the nation shot to the top of the class.
Lagarde was specifically referring to Canada's efforts to use fiscal stimulus to spur growth, an approach that has fallen out of favour in recent years. But there are other aspects of Canadian policy that have made the country a beacon to liberals around the world – from its continued support for free trade and openness to immigration to its progressive tax policies and solid banking regulations. The nation's steady economic growth – GDP grew 1.4% last year, and 0.9% in 2015 – and skills-focused immigration system has made it an appealing destination for many accountants looking to work abroad.
'While Canada's economy has not been burning up the tracks in terms of growth, it has been very sure-footed,' says Ramona Dzinkowski, an economist and president at the CFO Alliance Canada. 'They are a good example of how the tortoise can sometimes come out ahead of the hare.'
So what can other nations learn from Canada's unlikely economic success? And what challenges does Canada still need to overcome to maintain its momentum?
Ironically, the aspect of Canada's economic policy that won such high praise from the IMF has yet to take full effect. Justin Trudeau's Liberal Party won the election in October 2015, ending a decade of Conservative Party ascendancy. His victory is partly down to promises of loosening the fiscal purse strings and boosting infrastructure projects. A year and a half after the election, these projects are only just starting to help the economy, says Frances Donald, senior economist at Manulife Asset Management. 'Of 274 infrastructure projects approved, only 3% are currently under construction,' she says. 'While governments are ideally looking for "shovel-ready" projects, it can take around a year and a half for the money to start lifting growth and employment.'
The lag in the US, which is also expected to increase infrastructure spending under President Trump, may be even longer, Donald estimates, due to the greater bureaucracy.
Despite the long lead-in required for infrastructure projects, she believes the 2015 Canadian election marks a potential international turning point. 'Fiscal stimulus was out of vogue around the globe,' she says. 'Canada's Liberals proved you could win an election while promising to expand budget deficits.'
And Canada was in a much better position than most nations worldwide to stimulate its economy without breaking the bank. After years of responsible fiscal policy, the nation has some of the most solid public finances of any rich nation. The federal government's net debt is just over 25% of gross domestic product, according to the IMF's Fiscal Monitor of October 2016. This is roughly a third of the 73% average for advanced nations.
Fiscal policy is also part of the explanation for another source of Canadian economic and political stability – the relatively low level of inequality. The rising gap between the winners and losers from globalisation in the US and UK has been blamed for the backlash against globalisation and immigration. In Canada, globalisation has created fewer discontents. The nation boasts a Gini co-efficient (a popular measure of income inequality) that is closer to more egalitarian societies in Europe and comfortably below that of the US and UK. 'At a time when inequality has been on the rise in many rich nations, Canada has kept the gap between rich and poor in check,' says Donald.
Economists attribute much of this to the strength of Canada's commodity sector. As manufacturing jobs in the US were migrating to developing nations, Canada's oil and mining industries boomed – creating well-paid jobs for skilled and unskilled workers alike.
Meanwhile a sturdy bank regulatory regime helped Canada avert the inequality-generating financial trauma of 2008, says Frances St-Hilaire, vice president for research at the Institute for Research on Public Policy. 'Still, a more redistributive tax system than its counterpart in the US along with free healthcare have played a role too,' she adds. And the new Liberal government has made the tax system even more progressive, raising taxes for high earners and reducing taxes for the middle class. Child benefits, which were once universal and so available even to the very wealthy, are now means-tested and tapered.
On immigration and trade, Canada has remained a bastion of globalisation. 'Canada fought for trade liberalisation when its deal with the European Union – the Comprehensive Economic and Trade Agreement – was threatened by protectionism in Europe,' says Jeremy Kronick, a senior policy analyst at the CD Howe Institute, a Toronto-based think-tank. 'The Liberal government has also defended the free trade idea in talks so far with the more mercantilist administration of Donald Trump.'
Canada has remained relatively open to immigrants, both on humanitarian grounds – it accepted 33,000 Syrian refugees – and out of economic self-interest. 'For a long time, the focus was on bringing in less skilled workers to fill positions that many Canadians didn't find appealing,' says Dzinkowski. 'Over recent years there has been a shift towards skilled professionals – in everything from construction to healthcare, an especially urgent need given the country's ageing population.' The country's points-based system has played a role in convincing citizens they win from immigration too. Some 321,000 immigrants entered the country in the 12 months to June 2016, equivalent to almost 1% of Canada's population.
For all these successes, Canada still faces considerable challenges. The most obvious is the shifting political framework in the US, which takes about 70% of Canada's exports. 'If the US retreats from free trade, Canada will have a serious problem,' says Dzinkowski.
A longer-standing worry is Canada's lacklustre productivity. Output per worker trails the US by around 27%, according to a recent study by the Business Development Bank of Canada, up from just 5% in the 1980s. 'Canada loses a lot of entrepreneurial talent to the US, and a lot of manufacturing activity has migrated to Mexico,' Donald says. 'The country's businesses have skimped on investment and there have been too few Elon Musks.'
Economists agree that the government urgently needs a strategy to narrow this productivity gap. Kronick believes fintech is one sector with potential. 'The high level of trust between banks and regulators creates an environment in which there can be more experimentation,' he argues. 'You have the potential for a regulatory sandbox, in which you could have experimentation now and more formal regulation only later.' One early success story has been Michael Katchen's Wealthsimple – Canada's fastest-growing online investment manager.
Canada may increasingly be a role model for liberals around the world. But it may also still have something to learn from its attention-grabbing southern neighbour.
Christopher Fitzgerald and Fernando Florez, journalists
"At a time when inequality has been on the rise in many rich nations, Canada has kept the gap between rich and poor in check"