Presidents look ahead to second year of successful collaboration between ACCA and Chartered Accountants Australia and New Zealand (CA ANZ)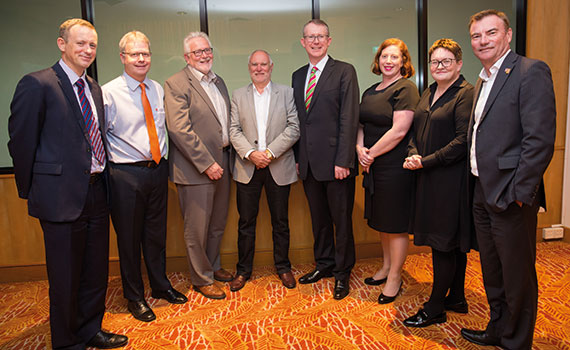 This article was first published in the June 2017 international edition of Accounting and Business magazine.
The strategic alliance between ACCA and Chartered Accountants Australia and New Zealand (CA ANZ) has created significant value for members and there are further opportunities to be pursued together.
This was the conclusion of a recent joint meeting of senior member representatives and staff in Singapore, ahead of the alliance's one-year anniversary later this month.
'We discussed how the strategic alliance has increased the profile of both designations worldwide,' said ACCA president Brian McEnery, 'for example through joint research – most recently G20 Public Trust in Tax. We look forward to our teams working on further joint research projects – watch this space.'
CA ANZ president Cassandra Crowley added: 'We've enhanced support and networking opportunities, with ACCA and CA ANZ members joining each other at events, not just in Australia and New Zealand, but across Asia and in the UK.'
ACCA is also working on a co-brand for joint initiatives: 'Together we believe we can create an enduring impact on the future of the profession'.
In addition, ACCA and CA ANZ are considering how teams could work more closely in critical markets including Sydney, London, Singapore, Malaysia and Hong Kong. This important step will also see teams developing combined strategies that will benefit members and business.
The two bodies share member CPD resources, and teams from both bodies are to explore further opportunities in this area. And the two bodies are looking at synergies such as assessing opportunities in New Zealand in the accounting technician sphere.
Read ACCA and CA ANZ's special joint publication, Reach, and find alliance CPD resources via the ACCA CA ANZ area.