As they contend with unprecedented challenges, both domestic and external, CFOs should use technology to transform financial management, says Cesar Bacani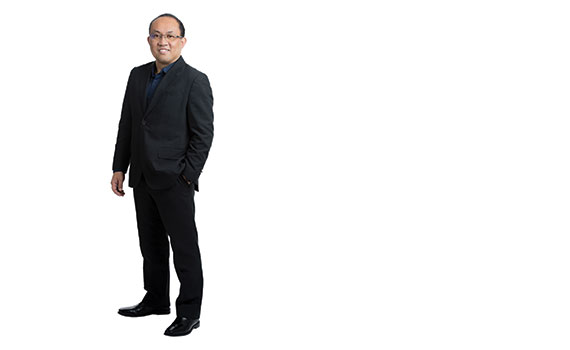 This article was first published in the June 2017 China edition of Accounting and Business magazine.
Restrictions on capital outflows that affect outbound investment and repatriation of profits. Worries about the stability of the banking and financial system. Rising interest rates and volatility in the value of local currency against the dollar. Intensifying economic nationalism that may place foreign firms at a disadvantage. Changes in political leadership. Trade protectionism with the rise of Donald Trump and other populists, and geopolitical tension in the South China Sea and the Korean peninsula.
I cannot remember a year when both the domestic and external environments in China have been so unsettled as they are today, and this was reflected at the 6th CFO Innovation China Forum in Shanghai in April. Time and again, speakers, panellists and delegates acknowledged this year's unusual set of challenges – a perfect storm against the backdrop of the world's second-largest economy transitioning from exports to services and domestic consumption, and its continuing anti-corruption campaign.
What is a CFO to do? Nothing much, really, in the grand scheme of things. It's the politicians, policymakers, central bankers and all the rest of it in China, in the US, in Japan and the rest of the world who will be calling the shots. Companies will simply have to do the best they can to anticipate and react swiftly to external events – and turn risks into opportunities, if they can.
But there is one thing, at least, that is within an enterprise's control, and that is the pace of its adoption of technology to transform financial management and allow the finance team to shift its focus from transaction processing to analytics and business partnering. This was the thesis put forward by Meizhong Wei, vice president and CFO at Dahua Technology and CFO Innovation's 2016 CFO of the Year.
Wei recounted that when he joined the video surveillance product and solution provider 10 years ago, finance was handled by the founder's wife, and the team did everything manually. It was evident to him that, to become a global player, Dahua needed to change. Finance was transformed by enterprise resource planning, automation and the introduction of seven shared services centres, including accounting and tax, internal control, and financial planning and analysis.
What finance gained, said Wei, was time and resources carved out from traditional work that are now utilised for analytics, planning, forecasting and partnering. Dahua has grown into an enterprise with RMB10bn (US$1.5bn) in annual revenue and operations in 31 countries, yet the finance team has remained lean at just 110 people – fewer than 1% of the 15,000-strong workforce.
For Wei and other CFOs, technology is enabling finance to forecast what may be coming down the road and to model and stress-test databased courses of action. It will take time and effort, of course, to deploy technology and transform manual processes; patience is also required to change mindsets and equip the finance team with new skills and expertise.
Cesar Bacani is editor-in-chief of CFO Innovation
"Technology is enabling finance to forecast what may be coming down the road and to model and stress-test databased courses of action"