Thousands of miles away from headquarters, the managers of overseas subsidiaries can go rogue.
Arron Fraser explains how to stop it happening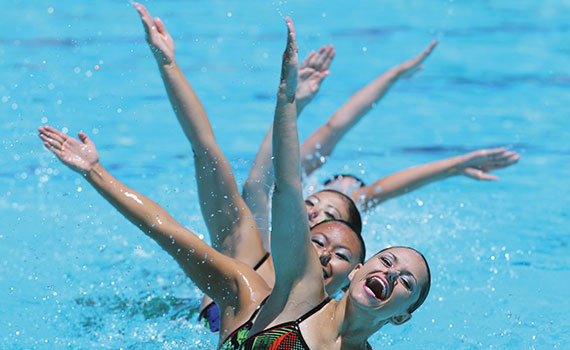 This article was first published in the July/August 2017 China edition of Accounting and Business magazine.
As multinationals continue to expand abroad, the question of how to keep managers in overseas subsidiaries aligned with strategy and policies set by head office has become ever more important. Reasons why overseas managers are more of an alignment problem than domestic subsidiary managers include distance, information asymmetry and cultural differences.
Independence can produce risks. For example, overseas subsidiary managers may succumb to empire building, resources may be wasted and relationships strained, and strategic focus lost. If divergence persists, the tension between headquarters and the overseas manager can undermine the economic success not only of the subsidiary but also of the company as a whole.
So how can companies mitigate or eliminate the failure of their overseas subsidiary managers to comply with head office directives? Our recent research suggests the following three factors are key:
investment in efficient and effective monitoring mechanisms to give continuous surveillance of overseas subsidiary managers' actions
meaningful consultation between head office and overseas subsidiary managers
positive personal relationships between head office and overseas subsidiary managers.
In any head office/subsidiary manager relationship there is a temptation for subsidiary managers to pursue personal goals at the expense of the company's objectives. This issue becomes bigger when the relationship is between head office and an overseas subsidiary manager. The key to keeping the organisation in sync lies in monitoring.
Geographical distance makes physical monitoring by head office difficult, so monitoring mechanisms are needed in the form of audits, reports, investment in IT tools and the placing of expatriate managers in the subsidiary.
A head office is less likely to employ stringent monitoring mechanisms at subsidiaries with outstanding performance, particularly in finance; in this scenario, head office tends to manage by the numbers. However, this laissez-faire approach increases the likelihood of overseas subsidiary managers going rogue as a result of their confidence in their own competence and past successes.
Overseas subsidiary managers like to see their views and feedback incorporated into plans and directives handed down by head office. When their view of local conditions is taken into account, they feel a sense of value. Ideally, they want to be in dialogue with head office before, during and after any decisions are taken centrally. Meaningful consultation is likely to lead to shared understanding and, ultimately, compliance with head office directives.
Relationships established outside of work between head office and the overseas subsidiary manager have a positive effect on relationships within work. Social activities outside the office help build trust, bonding and shared experiences, and allow overseas subsidiary managers to view their relationship with head office as more than just a transactional connection. They feel part of the process rather than just a means to an end.
The continued expansion of multinationals makes it impractical for head office to be in total control of all their overseas subsidiary managers' actions. By paying attention to the three elements highlighted here, organisations can get the best out of their activities, wherever in the world these may be.
Arron Fraser FCCA is CEO of Power Producer and Distribution Inc, Guyana