A command relationship between senior and junior accountants can create a climate where scepticism is not encouraged and nothing is challenged, says Jane Fuller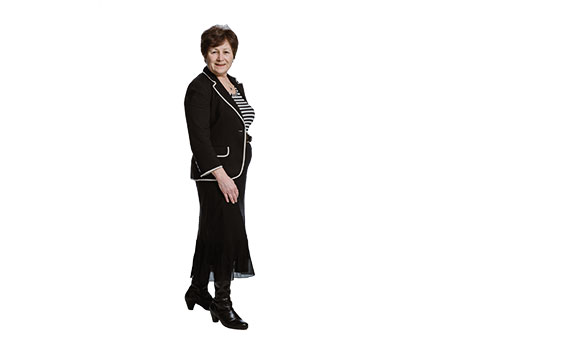 This article was first published in the July/August 2017 UK edition of Accounting and Business magazine.
Better late than never. The report of the disciplinary tribunal reviewing PwC's 2009 audit of the UK social housing maintenance contractor, Connaught, which went into administration in 2010, was published at the end of May. A record £5m fine was imposed on the firm.
The Financial Reporting Council's regulatory powers have been reformed in recent years, so this type of case should never again take so long to resolve. The lessons are perennial, however.
According to the tribunal, the respondents exhibited an 'almost complete failure to stand back, to heed the warning signs… and to exercise any appropriate degree of scepticism'. That issue of professional scepticism again: why is it that accountants seem to find it more difficult to apply than journalists?
Sceptics are inclined to question, or doubt, the soundness of accepted ideas and facts. Both journalists and accountants, as intelligent professionals, should have the first requirement: a questioning mindset. The former, however, are more inclined to be suspicious, especially of people in positions of power. For the accountant, that may well describe their client.
A journalist's motto – to act 'without fear or favour' – often requires a touch of irreverence. This includes asking questions even when one's technical knowledge is inferior. So a command relationship between senior and junior people risks inhibiting challenge.
Connaught's case illustrates classic problems with accounting for long-term contracts (which IFRS 15 on revenue recognition is designed to tackle). The management made some adjustments to accounting practices that flattered the 2009 results. One of the tribunal's expert witnesses, Nick Gomer, said: 'As a sceptical auditor, you are always mindful of the motivation of anything that is highly judgmental and the timing of when it is raised.'
ACCA's recent report, Banishing Bias? Audit, objectivity and the value of professional scepticism (see AB, February 2017, page 42), emphasises the need for auditors to be aware of 'cognitive biases', such as groupthink. This is helpful, but the fundamental issue is the motivation of company executives, particularly if they are under pressure. The IAASB's exposure draft proposing revisions to ISA 540 spells out the need to consider the potential for management bias.
Much has been done to fortify the independence of auditors from corporate clients and to focus their attention, as with a journalist, on the user of the information. But independence is not enough. There has to be an inclination to question or doubt – and the more important the judgments are to a company's perceived performance, the more active that inclination needs to be.
Jane Fuller is a fellow of CFA UK and serves on the Audit and Assurance Council of the Financial Reporting Council
"Why is it that accountants seem to find it more difficult to apply professional scepticism than journalists?"