Whatever the implications of Brexit, ACCA will continue to champion the merits of a qualification without borders, says ACCA president Brian McEnery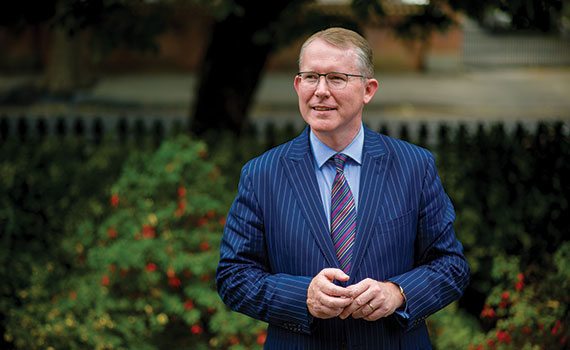 This article was first published in the July/August 2017 international edition of Accounting and Business magazine.
It's been a tumultuous year in politics all over the world, but there is one particular topic that I find I'm discussing with ACCA members universally: Brexit.
Further uncertainty has arisen here as a result of the inconclusive UK general election, which emerged as AB was going to press. This follows a prolonged period of posturing by both the UK government and European Commission. But what is clear is that Article 50 has been triggered, and the UK has officially begun its separation from the EU. The expected global impacts of Brexit have been much discussed. Of course the most immediate impact will be felt by the UK and EU, but the monumental geopolitical shift will affect ACCA members all over the world.
I hosted a discussion on Brexit at the 2017 President's Forum in Dublin in June. I was joined by several Irish policymakers and influencers to discuss the risks and opportunities that Brexit may incur for a small economy like Ireland.
It was interesting for me to wear two hats at this event: I am, of course, an Irishman, but I am also the president of a global body. And as I delivered my remarks, I realised just how important global bodies like ACCA are in helping us all to navigate this process.
Removing my Irish hat for a moment, and speaking as the president of ACCA, I hope that those who saw Brexit as the first step in a momentum-gathering wave of overt patriotism and economic nationalism were wrong.
ACCA was founded on five principles, opportunity and diversity among them. We work to provide opportunity free from artificial barriers and to embrace the diversity of our members and students. Whatever the implications of Brexit, we will continue to champion the merits of a qualification without borders.
And that is why I think the Brexit discussion is not only engaging but important. This topic is not only logistical but emotional. At the forum, we started by talking about free trade, immigration and tax sovereignty in the context of the Brexit negotiations; perhaps we'll end with an idea of what being truly 'global' means in today's world.
Brian McEnery is a partner specialising in corporate restructuring and healthcare consulting at BDO Ireland