Tanzania is an IPSAS implementation success story, having fully adopted accrual-based IPSAS four years ago, but the East African pioneer still faces challenges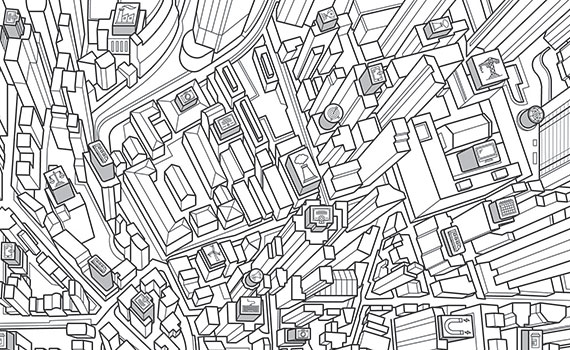 This article was first published in the July/August 2017 Africa edition of Accounting and Business magazine.
Tanzania is Africa's IPSAS poster child. East Africa's second largest economy adopted International Public Sector Accounting Standards from 1 July 2004, both for local and central governments. The move was underpinned by the wholesale adoption of International Standards on Auditing by the National Board of Accountants and Auditors (NBAA).
With the exception of government business enterprises, all reporting entities in the public sector have to apply IPSAS-based accrual accounting.
Local government effectively started producing accrual-based IPSAS financial statements from 30 June 2008. Central government started implementing the global rules by adopting cash-basis IPSAS financial statements from the same date, and began introducing accrual IPSAS statements from 2012/13.
However, these standards have not been pushed through in a wholesale manner. Implementation exemptions for IPSAS 17, Property, Plant and Equipment, for example, allow five years to secure full compliance.
Angyelile Tende, NBAA manager for technical services, says the focus is on implementing an IPSAS accrual system. He adds: 'There are various practical training schemes… to prepare financial statements in the public sector since the adoption of IPSAS accrual.'
According to Yona Killagane, former director general of Tanzania Petroleum Development Corporation, Tanzania is the only country in Africa that has fully adopted and produced accrual-based IPSAS for the public sector for the past four years.
Killagane, a professional accountant, says: 'One of the challenges remaining is to fully bring on board property, plant and equipment for some ministries and departments. However, a valuation process is ongoing. Training of low-cadre accounting personnel to sustain the system and of users to understand and use the information produced by IPSAS statements also remains to be dealt with.'
He has called on the government to help make this happen. Speaking at the NBAA annual conference last December, he pointed out there was no sufficient or specific budget allocation to undertake these tasks.
A seminar at the event highlighted how IPSAS training to facilitate decision-making within government bodies has not yet been undertaken. And accounting training institutions in Tanzania have still not yet introduced IPSAS courses to their programmes, although the NBAA offers IPSAS training, charging institutions fees for access.
Tanzania has improved its financial reporting documentation as a result of IPSAS implementation. However, if IPSAS is to contribute to robust financial management and delivery of services, public sector entities must ensure they are fully compliant.
Mosoba Mosoba, journalist based in Dar es Salaam, Tanzania