The rise of social media can be a publicity nightmare for organisations that have fallen short of expectations. But the internet can also be a tool in limiting the fallout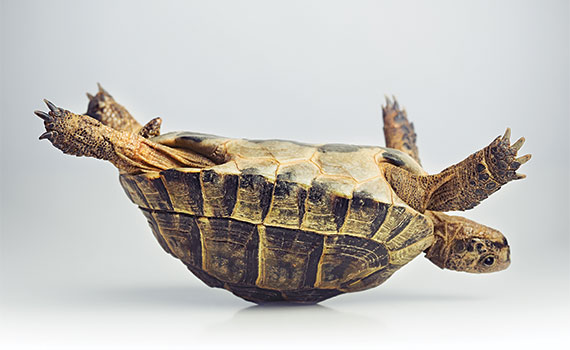 This article was first published in the September 2017 China edition of Accounting and Business magazine
Last September, the ride-hailing-app company Grab, which competes with Uber in South-East Asia, released a new advertisement on its YouTube channel as part of its 'Choose Safety' campaign. While the ad campaign was meant to be thought-provoking and promote safe motorcycle-taxi rides, it quickly received negative reactions on social media, with many calling it too gory and disgusting.
Within a few hours, the company replaced the original video and issued a statement acknowledging that 'on hindsight' the graphics may have been 'grim and disturbing', trying to also reassure that its intention was not to shock 'but to reinforce the consequences of accepting lower safety standards'.
Walter Lim, director of Cooler Insights, a boutique content marketing firm in Singapore, praises Grab's quick and direct action on social media that embraced a 'non-defensive response online'.
'With overwhelming clutter online, companies need to be more risqué to "grab" attention,' Lim says. 'Grab took that chance, tested the envelope and received backlash. Instead of being defensive or evasive, they took the bull by the horns and responded quickly and affirmatively. This is the best way to end a social media crisis and nip it in the bud.'
With over two billion monthly active Facebook users and 500 million tweets per day, social media has transformed the ways in which people share and consume information. Many companies now use Twitter, Facebook and other platforms simply to send out short messages to point readers to a central repository where the latest statements can be found, points out Yeap Yin Ching, managing partner at Ying Communications.
Early-warning system
But while these communication platforms offer companies a new way of disseminating information, potentially bringing them closer to their clients, social media can also prove a pitfall.
'Social media provides an excellent "early-warning" system which can alert companies to issues that are either starting to bubble up in the public domain or to an incident which has just occurred; but if you aren't monitoring social media, how would you know what people are saying about you or your products?' says John Bailey, managing director at Ketchum Singapore, which specialises in crisis management capabilities.
'Social media channels also provide an opportunity to engage directly and immediately with the people affected by or concerned about the issue or situation,' he adds.
But Bailey also points out that social media posts can lack context – particularly on Twitter where the user is limited to only 140 characters, and conversations on these platforms tend to be 'more emotional and the reaction to a situation can escalate very quickly, often based on misinformation or subjective interpretation of the facts'.
'It's not a place for reasoned discussion or thoughtful analysis,' he continues. 'The window of opportunity for the company or brand to influence the story or to control the narrative can be very short, after which they are into damage-limitation mode.'
As such, social media has made crisis communications a very important part of every business's continuity management programme. Though many large consumer-facing businesses already actively engage with customers on social media in the region, Bailey points out that many mid-sized or smaller businesses, or those in the B2B arena, either don't see building a social media presence as a priority or don't know where to start.
Yeap Yin Ching, managing partner at Ying Communications, a B2B PR and marketing firm with a special focus on the tech sector, agrees that many small companies in Singapore still do not have a crisis plan in place, let alone a social media policy for a crisis situation. 'They will spot and respond to negative comments about their company but don't always do so in an appropriate way,' she says. 'Some blame the customer and get into long back-and-forth arguments on social media on why they are right. Others try to deny it happened, only to have third-party sources prove them wrong. Both these situations can, and will, result in greater brand damage.'
Jessie Hsieh, managing director at global communications network Grayling Hong Kong, points out that 'many companies set up social media platforms mainly for marketing purposes'. Few would have the crisis concept in mind and many still do not have a crisis process in place.'
Daniel Bould, regional director, crisis management, at Aon, believes companies in the region are aware of the importance of utilising social media as a means of monitoring and maintaining their reputation. 'However, far too many companies do not devote enough attention and resources into developing a social media policy – internally and externally – that, once established, will prove to be a vital aid during what are traditionally high-pressure, time-constrained crisis situations,' he says.
'Best practice starts with effective social listening, and then having the right processes and internal alignment to ensure an effective and integrated response across all channels,' Bailey advises. He says it's important to respond quickly in the channel where the issue first surfaced 'within minutes, not hours', and update frequently, so as not to allow an information vacuum to develop.
Keep to the facts
Hsieh also agrees that posting reactions should be done 'as soon as possible, even when not all the facts are known. Don't wait for all the facts to be in place; it would take too long. But don't speculate either; keep to the facts at hand.' She advises acknowledging the issue and assuring audiences that the company is working on it. 'Post follow-ups regularly and proactively,' she suggests. 'If a time of update is promised, keep it, even though there is no new update.'
Yeap adds says that it's important to 'come clean' and, if the error is a real one, 'admit it, apologise and move on. You'll be surprised how an honest apology can defuse the situation.'
When Watsons Malaysia came in for criticism for a commercial using a model shown with a dark complexion and then presented whitened, apparently thanks to a beauty product, it quickly pulled the video that had gone viral and issued an apology on Facebook. But according to Lim, it compounded the problem when the apology was felt to be insincere. 'Watson's first apology was defensive and cited a legendary story to absolve itself of responsibility. It was disingenuous as Watson did not acknowledge that equating skin colour with beauty was insensitive,' he explains.
The following day, a second, more unreserved, apology was issued, with the retailer taking responsibility for the content and admitting that it was 'not in-line with the values that we hold dearly in Malaysia'.
Say sorry
Yeap says that companies should not be afraid to use the word 'sorry' when needed, as it is 'a very human, emotive word that communicates actual regret and contrition. It demonstrates that the company is human and cares about its customers as real people.'
Bailey believes that the key for corporates is using social listening as an early warning system, 'so you pick up the rumours early'. He advises that even if 'you're not sure what the real story is, you can post a response saying "We're aware of the reports and taking them very seriously." Then promise more information as soon as it is available.' He points out that there is an inherent tension between speed and completeness, but advises that company spokespeople focus on what they know for certain – especially information that is within their control, such as 'what the company itself is doing to respond to the situation, rather than describing what happened or speculating on the cause. Talk about your priorities and intentions, and express concern and empathy for those affected.'
Bailey points out that there is a demonstrable link between the share price of companies that are seen to have responded well to crises and those that do not, as demonstrated in a landmark study of this phenomenon, published in 1996 ('The impact of catastrophes on shareholder value' by Rory Knight and Deborah Pretty), but there have been several others, he says.
Recent examples confirm a correlation. For example, earlier this year United Continental Holdings lost US$1.4bn in market cap in the week following the forcible removal of a passenger on an overbooked flight and subsequent poor handling of media responses.
'Sophisticated shareholders will expect the management team to have robust response plans in place, which include processes for communicating effectively with customers, employees, business partners and other affected stakeholders. This applies to any situation which may cause negative impact on the company's reputation or ongoing business,' Bailey says.
Yeap believes that, in times of crisis, a company should assign ambassadors to communicate with key stakeholders, including shareholders, employees and customers. 'These groups need additional assurance beyond what they can read in the media,' she says. 'Done right, they can become positive influencers of public perception in a tough situation.' But she adds that, ultimately, the company's priority should be to communicate first with the customers affected and 'to the rest of the world after'.
Sonia Kolesnikov-Jessop, journalist
"The window of opportunity to control the narrative can be very short, after which the company is into damage-limitation mode"