The EBA/ESMA guidelines on board effectiveness are due to be published imminently, but concerns remain that they are too detailed to fit all sizes of company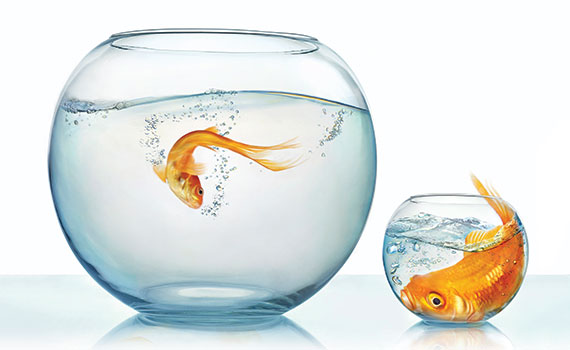 This article was first published in the September 2017 international edition of Accounting and Business magazine.
The assessment of whether boards are effective or if members should be replaced is never straightforward. Draft guidance on this for the European financial services sector has been hotly debated, with critics voicing concern that it is too detailed to work across the spectrum of financial institutions.
The European Confederation of Directors' Associations (ecoDa) is one of the bodies that have raised significant concerns over guidelines on board assessment for financial services entities issued jointly by the European Banking Authority (EBA) and the European Securities and Markets Authority (ESMA), and due to take effect in the European Union around now.
Paola Schwizer, ecoDa board member and chair of the Italian directors' organisation Nedcommunity, says that regulations are becoming increasingly detailed, especially on corporate governance requirements for boards, and while some might think that this is a good thing, she is not so sure.
'We do not think this is a positive trend,' says Schwizer. 'We see corporate governance as a mechanism that must fit the individual company. One size does not fit all.'
Jo Iwasaki, ACCA's head of corporate governance, sympathises with ecoDa, pointing out that corporate governance policymakers always have to keep in mind that while advice must be practical, the more detail you go into, the less relevant it could become for the institutions to which it is intended to apply. 'What works in institution A might not work in institution B,' Iwasaki says. 'Any document should strike the right balance.'
EcoDa also warns that in practice assessments can become a box-ticking exercise. Schwizer notes that banks appear compliant because they have to adhere to very specific rules, 'but if you go beyond the paper you don't always see substance'.
Another of ecoDa's concerns is that the ESMA-EBA guidelines on board assessment set out a long list of what Schwizer calls desirable 'soft skills' – such as authenticity and strategic acumen. 'The question is, how could a board by itself take responsibility for assessing individual members on those soft skills?' says Schwizer. 'Financial institutions might be forced to bring in external consultants, which would mean higher costs.'
Boards should concentrate instead on effectiveness, she says. When boards have to carry out an annual 'fit and proper' appraisal, they need to look at compliance with best practice in corporate governance, assessing both quantitative factors, such as gender balance, and qualitative questions, such as independence from the executive.
Sarah Lewis, journalist in Brussels