Despite some concerns that the economic rebound in Asia is faltering, Manu Bhaskaran is confident that its broad-based strength will contain the downsides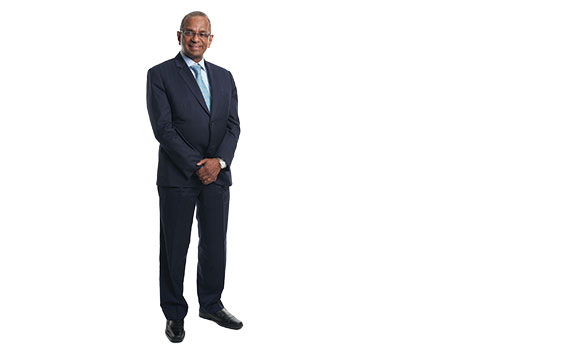 This article was first published in the September 2017 China edition of Accounting and Business magazine.
After several months of good economic news, there are concerns that the economic rebound in Asia might be stalling. These observers worry that the export-led recovery has been overly reliant on a technology cycle that they fear is peaking. Others worry that financial conditions could tighten; and some see protectionist measures intensifying.
Our view is that it is not unusual at this stage of the economic cycle for growth to become more volatile: there may well be one-off factors that cause fluctuations from quarter to quarter. However, we do not believe that this apparent slowing is the beginning of a new phase of sluggish growth in Asia.
There are multiple drivers of recovery, which give it broad-based strength. First, the big three powerhouses of the global economy – the US, Europe and Japan – are on track for reasonably robust economic performance in 2017 and 2018, which means that their appetite for Asian exports is likely to continue.
The OECD's composite lead indicators are pointing to slightly above trend growth for the group of rich nations as a whole. As the US economic bounce continues, it is heartening to see economic indicators in Europe and Japan also flashing positively.
Second, improvements in the large emerging economies are also evident. China's latest purchasing manager indices show strengthening prospects even though policymakers are reining in credit growth to prevent housing bubbles from expanding too fast. India is set to gain momentum after slowing sharply in recent quarters. Russia and Brazil are coming out of a bad patch, while Turkey is holding up.
Third, better economic activity is stimulating trade across these countries. Commodity prices are also likely to be better supported – both positive for Asian economies.
Fourth, the commodity whose price has fallen recently is oil and that should be a net positive, especially for Europe and emerging economies such as India and Thailand, which are heavily dependent on imports of energy.
Finally, domestic demand in Asia is also gathering momentum. Several of the headwinds that hurt Asia in the past two years are dissipating. Improving weather is helping agricultural production and rural incomes in countries as diverse as India, Indonesia and Malaysia. Large infrastructure development programmes are also finally taking off in many parts of the region, which should boost demand.
Against all this, there are some areas of concern – but in each of these, we believe that the downsides can be contained. This applies to protectionsim: US president Donald Trump is likely to concentrate on just a few countries such as China and Mexico.
On global financial stresses, there is nothing to suggest a major crisis large enough to hurt the world economy. The same can be said about China – policymakers there have what it takes to keep the economy on an even keel. The bottom line is that we see further upside to the Asian economic recovery.
Manu Bhaskaran is CEO of Centennial Asia Advisors in Singapore
"It's not unusual at this stage of the economic cycle for growth to become more volatile"