As the age of austerity runs out of steam, Britain is living on the never-never, tired of below-inflation wages and restraints on public spending, says Peter Williams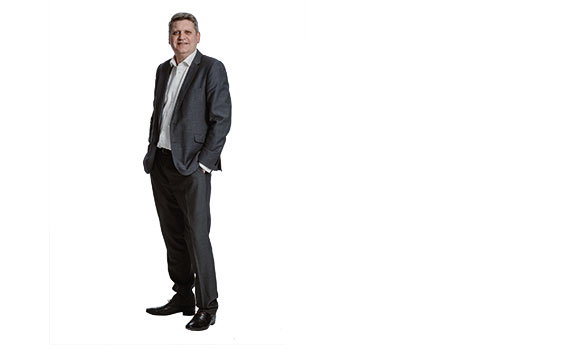 This article was first published in the September 2017 UK edition of Accounting and Business magazine.
Debt is holding prisoner individuals and the government. Students graduating with debts of more than £50,000 face a job market of dodgy employment contracts, poor pay levels and murky career prospects, while having to pay eye-watering rent in a housing market where there are few realistic prospects of buying. No wonder many opt for spending their 20s in a series of temporary jobs, scraping together enough cash to fund travel to Machu Picchu or the Krabi beaches. Well, it's one way to ensure they don't sleep permanently in the parental home.
Meanwhile the banking system, still repairing its collective balance sheet a decade on from the global financial crisis, has been ordered to turn the screw once more. The Bank of England wants the financial sector to bulk up its reserves to cope with predicted losses from a 10% rise in borrowing on unsecured credit cards, personal loans and car finance. The purchase of swanky 4x4s and posh marques on 2017's never-never – personal contract plans – is widely seen as turning into a rerun on wheels of the subprime mortgage crisis that sparked the 2007–08 crash.
The UK government seems as stymied as our debt-laden graduates. The UK's car loan book of £31.6bn (three times the figure of 2013) is nothing compared to the government's debt of £1.7 trillion. The idea that its number-one economic and political priority should be to reduce this debt mountain seems to be losing out to a widespread desire to end austerity; the mood music has changed, sparking a sense that public sector spending and investment is inadequate. Workers are no longer silently sucking up a drop in living standards. Even the good news that more women are becoming entrepreneurs could be interpreted as a decision that running their own business is better than the hamster wheel of employment.
Economic growth is unlikely to come to the rescue. A productivity crisis – which continues to puzzle and confound, with UK output levels 0.4% below the pre-crisis peak – married to sluggish growth points to an economy adrift. And confidence levels are likely to remain brittle at best as the divisive task of leaving the European Union – one way or another – lies like a blanket of fog over the economy.
A recent ACCA report even suggested that the global shadow economy may decline compared to the legitimate economy (read more on page 36). The study recommends one way to tackle nefarious economic activity would be to accept and accommodate it seems a pragmatic suggestion in troubled times.
With personal and government credit cards maxed out, interest rates on the floor (or below) and political capital equally exhausted, we seem stuck in an era of debt-induced stagnation. Practical, workable, acceptable solutions seem thin on the ground; but if you have any, stick 'em on a postcard.
Peter Williams is an accountant and journalist
"The idea that reducing government debt should be top priority seems to be losing out to a widespread desire to end austerity"