With soaring out-of-school rates for all age groups, touchscreen digital technology can help engender a desire for learning among Africa's youth, says Alnoor Amlani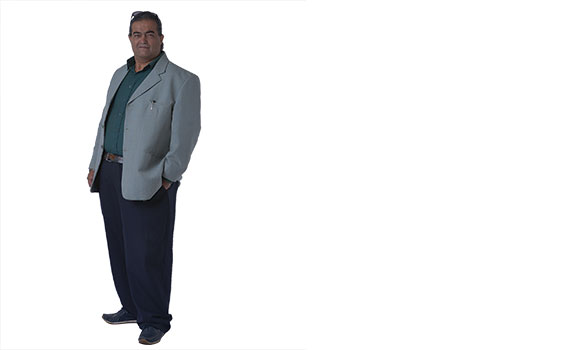 This article was first published in the September 2017 international edition of Accounting and Business magazine.
UNESCO estimates that the world will need 3.2 million more teachers by 2030 in order to meet the demand for education using the traditional model that most readers of Accounting and Business will have been through. However, the classroom-teacher model is changing fast.
According to UNESCO's policy paper 32: Reducing global poverty through universal primary and secondary education, sub-Saharan Africa has the highest out-of-school rates for all age groups. Of the 61 million out-of-school children on the continent, more than half live in sub-Saharan Africa. Sub-Saharan Africa also has the highest rate of exclusion, with 21% of all children denied the right to education.
With all the critical problems that African people face in their daily lives, such as poor health and poverty, education is often neglected, even though people are aware that it offers the greatest hope for the future. This is why access to education has always been a challenge in Africa. But there is an innovative approach emerging that may solve the problem.
In partnership with Vodafone, the United Nations High Commissioner for Refugees (UNHCR) has been working in Kenya's Dadaab refugee camp since 2014, implementing a project called Instant Network Schools, which provides schools and community centres with computer tablets, as well as supporting mobile network access, solar-charging equipment and a suite of learning programs. The initiative has spurred a real interest in learning among the children involved.
The governments of Botswana, South Africa and other countries have been implementing similar projects and there have been good results. But in some isolated cases computer tablets have been stolen and programmes had to be suspended until measures were put in place to monitor the equipment online.
In 2014, the X Prize Foundation – which offers cash prizes to innovators who try to solve some of the world's major problems, such as cleaning up the ocean, bringing affordable healthcare to all and providing clean, drinkable water everywhere – created the Global Learning Prize. It offered US$15m to develop open source scalable software solutions to enable children in developing countries to teach themselves basic reading, writing and arithmetic within an 18-month competition field-testing period.
The five finalists, who will each receive US$1m, will be announced this month. Field testing will start immediately and run for about a year, during which time the foundation will decide the winner of a US$10m grand prize.
The touchscreen digital environment is particularly suited to providing education to children with its intuitive interface, quick visual and auditory feedback, and ability to run tests and accurately measure learning continuously. Who knows, if the Global Learning Prize succeeds, we may have a new generation of entirely self-educated ACCA members in Africa who have never even been in a classroom.
Alnoor Amlani FCCA is an independent consultant based in East Africa
"Education is often neglected, even though people are aware that it offers the greatest hope for the future"