Cut open an accountant and you'll find 'ethics' engraved on their heart. Whatever the challenges of the digital age, that's how it needs to stay, says Peter Williams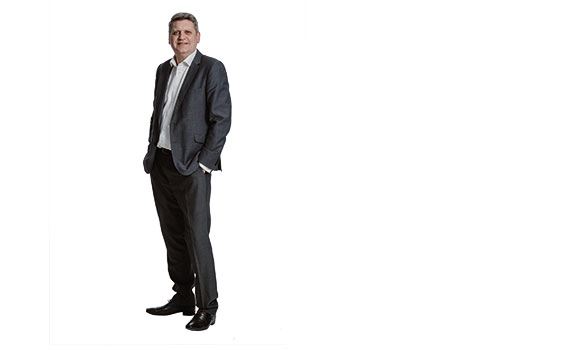 This article was first published in the October 2017 UK edition of Accounting and Business magazine.
A FTSE chairman once explained to me that a senior politician was on the board 'because he asks us how any action or decision would look if it were put on the front of the Daily Mail'.
As ACCA's report Ethics and trust in a digital age makes clear, the global accountancy profession has a role akin to the senior politician/director in ensuring that organisations keep their reputation intact by adhering to the highest ethical and governance standards.
But exercising due care towards stakeholders (the ones who pay the bills) and acting to uphold the public interest is a tricky balancing act to pull off, and it's one that seems to be getting harder to sustain in the modern economy. The digital age is creating ethical challenges that have not previously been experienced and require not only digital knowledge and expertise but also a clear sight of ethical principles tethered to integrity.
ACCA's ethics report poses the scenario of a ransomware incident where an organisation has had its data stolen and the thieves have promised its return on payment via bitcoin. Professional accountants, acting in the public interest (whether internally employed or external auditors), would have to carefully consider informing customers at the earliest opportunity to let them know their confidential information has been exposed. But others in the company would be likely to regard such a course of action as an act of betrayal that would trash the reputation of the hacked entity at an incredibly difficult moment.
As the digital world becomes more pervasive, the ethical questions look set to grow. Financial professionals cannot apply ethical judgments to distributed ledgers, for example, unless they have an understanding of what exactly they are and the opportunities and challenges they present.
For the moment most respondents in the ACCA survey (80%) think that accountants do act in the public interest. But there is no room for complacency. The report predicts that ethical breaches are likely to become more prevalent in the next 10 years for accountants in practice. And the biggest factor is that the fear of losing money – either through being sacked by a client altogether or not getting additional work – will persuade professionals to put a client's interests ahead of the public interest.
For professional accountants facing commercial pressures and a changing business and technological world, acting in the public interest is a key differentiator. It's the currency of trust – the thing that makes them so respected.
However, for that value to be retained, financial professionals need to maintain a clear understanding of what they mean by the public interest and how it impacts their everyday behaviour. Ethics need to be embedded in the day to day, and constantly conveyed to clients and employers. Then when the crisis comes, the reaction of professional accountants will be in character and not come as a profoundly unpleasant surprise.
Peter Williams is an accountant and journalist
"For professional accountants facing commercial pressures and a changing world, acting in the public interest is a key differentiator"