From trade deals to political repercussions and immigration curbs, Brexit could significantly alter Australia and New Zealand's relationships with the UK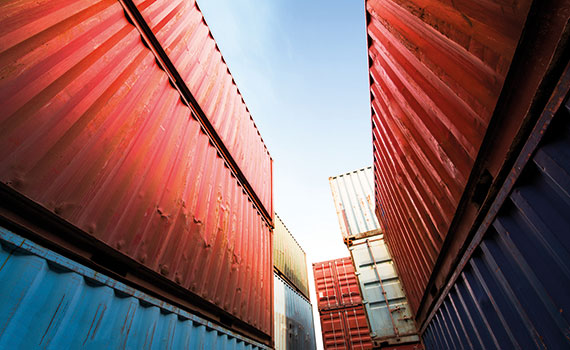 This article was first published in the November/December 2017 international edition of Accounting and Business magazine.
The UK is a little more than 1,400km long - roughly the same distance as between Melbourne and Brisbane, and well below the full length of New Zealand. Yet it currently has a range of political disunion that could easily satisfy an entire continent.
The unification of Ireland is an ongoing legacy issue, large parts of Scotland still itch for the independence it voted against in 2014, while June's general election returned a hung parliament after a split vote between the democratic socialism of Labour's Jeremy Corbyn and the traditional conservatism of the Tories' Theresa May.
Among these ongoing political fractions, Britain now faces arguably the most difficult piece of foreign policy negotiation of the post-World War Two era. Negotiations on Brexit - the UK's exit from the European Union - have already begun. Last year's referendum witnessed the Leave campaign edge out the Remain one by a slender 52% to 48%. Another political fault line, one that many people had never realised existed, had been formed in the UK.
Emergency exit
On 29 March, the UK triggered Article 50 of the Treaty of Lisbon (which became law in 2009), meaning it was leaving the EU and has two years to negotiate an exit deal. Article 50 actually provides a salient example of the difficulties that the UK faces in its negotiations. Giuliano Amato, a former prime minister of Italy, is the man behind Article 50. After Britain voted to leave the EU, he said it had been written largely for show. 'My intention was that it [Article 50] should be a classic safety valve that was there, but never used,' Amato said. In particular, the ridiculously short two-year negotiation period was a major disincentive. Trade deals with the EU can reasonably take eight to 10 years to negotiate. Britain had become the first EU country to smash the glass on the 'In case of emergency' red box and will now have to deal with those uncertain consequences. And quickly.
Complications for the UK aside, Brexit is anticipated to have wide-reaching consequences across the globe. As trading partners and cultural cronies to the UK, Australia and New Zealand can expect their relationships with the UK to change. So what are the likely impacts?
Bryan Gould, former member of UK Labour's shadow cabinet and author of Rescuing the New Zealand Economy: What went wrong and how we can fix it, says Brexit will allow both the UK and Australia and New Zealand, plus much of the rest of the Commonwealth, to re-establish a trading pattern that was uniquely suited to all parties.
'That is, the UK would have access to the most efficiently produced food and raw materials, so that British costs could remain lower than those of their major manufacturing competitors, and they would - in return for providing guaranteed markets to Commonwealth suppliers - obtain preferential markets for British manufactured goods in those Commonwealth countries,' he explains.
Sensitive issue
Anna George, adjunct professor at the School of Public Policy and International Affairs at Murdoch University, Perth, says that, based on the assumption that Australia and New Zealand have similar interests in exporting agriculture and meat products, the UK will either adopt EU food and product regulations and standards in their totality, or it will cherry pick export markets and create an internal segmented market subject to different regulations.
'The EU has already put Australia on notice about working with the UK on free trade agreements [FTAs] prior to Brexit being finalised,' says George. 'This is a sensitive area that could rebound on Australia in its EU free trade agreement negotiations as it appears to be actively supporting the UK, including sharing trade expertise. The perception of an anglophile approach to trade and economic policy may increase within the EU as difficult Brexit talks get under way.'
Selwyn Black, partner at law firm Carroll & O'Dea, warns that the full impacts of Brexit are not yet known. 'However, Australia and New Zealand have limited banking exposure to the UK and Europe, and therefore our financial system is relatively insulated from any fallout,' he says. 'Australian and New Zealand trade with the UK has also reduced in importance over the past 50 years, as they shifted their focus towards the Asia-Pacific region. Any slowdown in the UK economy and UK imports of Australian or New Zealand goods and services arising from Brexit will have a relatively muted effect on Australia and New Zealand.'
Black says the tourism industry in Australia and New Zealand may well suffer the most from Brexit, as the UK accounts for a significant proportion of tourism exports.
Giovanni Di Lieto, who lectures on international trade law at Monash University in Melbourne, says the UK's so-called 'hard Brexit' line, where it does not even retain membership of the single market (the so-called soft Brexit option), would negatively impact the Australian economic position in the global value chains that rely on ease of trade and investments in the European single market.
'The aggregation of trade and investment data on market complementarity and financial exposure with the UK and the EU (minus the UK) indicates that it is in Australia's best economic interest to prioritise a preferential partnership with the EU over a new free trade agreement with the UK,' he says. 'The market volatility created by the hard Brexit will have a significant direct bearing on the Australian financial market and, given the high levels of home bias, a significant indirect bearing on Australian portfolios.'
Charles Finny of government relations and public policy firm Saunders Unsworth, who has previously worked in New Zealand's Department of Trade and Industry and Ministry of Foreign Affairs and Trade, says that short-term changes in UK immigration and education policies may also make it more difficult for New Zealanders and Australians to work and study in the UK.
Trade implications
As the UK exits the EU trading bloc, it will be the implications for trade that will consume much of the discussion in coming years. While this is a complicated process for the UK, Gould suggests that from Australia's and New Zealand's viewpoint, Brexit could mean a renewed opportunity to sell into a tariff-free market in the UK – though they will also be seeking free trade arrangements with the EU.
'For Britain, there is the chance to beat the EU to the punch and negotiate free trade agreements with both countries, and with the rest of the Commonwealth, notably India,' says Gould.
Black says the opportunity for Australia and New Zealand to negotiate a free trade agreement directly with the UK may provide a boost to the Australian and New Zealand economies. 'Given the similar cultures and close historic ties between the nations, we expect a deal can be struck,' he explains. 'We note that discussions for a free trade agreement are currently ongoing, but any deal may need to wait for Brexit to formally occur.'
Finny says the trade equation is very complicated: 'This is not just a huge exercise for the UK, it will stretch the EU negotiating resource and will be a challenge for Australia and New Zealand. New Zealand, for example, needs to continue the existing process with the EU, which will hopefully see an FTA in place in two or three years. It will need to press for an FTA with the UK in such a way that it does not result in any pushback from the EU.'
Steve Guy, general manager for market access at Wine Australia, believes there will be many opportunities to discuss mutually beneficial trade through a free trade agreement or technical treaty for the trading of wine. 'Australia currently has a bilateral agreement on trade in wine with the European Union, which provides various non-tariff market access benefits,' he says. 'Once the bilateral treaty no longer applies in the United Kingdom we will need to ensure these benefits are maintained for Australian wine.'
Trevor Treharne, journalist based in Sydney
This is an edited version of an article first published in the August/September edition of Acuity, the member magazine of ACCA's alliance partner CA ANZ
"Britain now faces arguably the most difficult piece of foreign policy negotiation of 
the post-World 
War Two era"