There is a strong link between a diverse workforce and higher levels of productivity. The correlation might not be fully understood, but the case for diversity is clear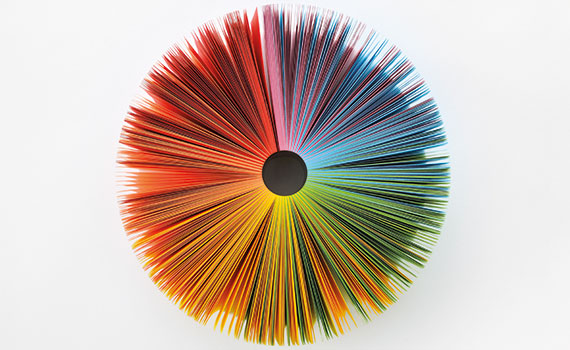 This article was first published in the November/December 2017 UK edition of Accounting and Business magazine.
Productivity is a modern-day conundrum. There's a growing industry supporting the drive for it – consultancies, research, gurus – but they are all scratching their heads as to why, given the hours the UK labour force works, our productivity levels are so low.
Output is falling in the UK. Measured by the Office for National Statistics as 'GDP per hour worked', UK productivity fell by 0.5% in the first quarter of 2017, taking national output to pre-financial crisis levels in 2007. Our productivity was 9% below the Organisation for Economic Co-operation and Development's average in 2007; by 2015, the gap had widened to 18%. Today, UK productivity is fully 35% below the German level, 30% below the US, and France could create the UK's weekly output by Thursday, ready for le long weekend.
Arguably, the UK is enjoying record employment – at its highest level since the 1970s. Businesses seem to be hiring and hiring, with employers lured by cheaper, zero-hours contractors, mitigating the desire to cut headcounts and embrace cheaper, technology-based replacements. But as wage bills go up, productivity per person goes down.
Added to the mix is the fact that banks' post-financial crisis efforts to rebuild capital have constrained new lending to productive and innovative firms, while low interest rates have supported companies that would otherwise have failed.
However, as global growth strengthens and interest rates normalise, restrictions on productivity should ease. The automation revolution that will impact efficiency and reduce headcounts across many sectors, particularly finance, is also starting to gain momentum.
Perhaps the UK's highly employed workforce is poorly utilised, lacking leadership, and disincentivised by weak wage growth and the post-crisis fug. Perhaps it is also poorly balanced, with little attention paid to diversity and inclusion (D&I). D&I research has found that high levels of productivity are associated with diverse workforces. The more diverse the workforce, the more productive it is.
McKinsey's Diversity Matters report from 2015 claims variously that companies with better gender diversity were 15% more likely to show financial returns above their respective national industry medians (for every 10% increase in gender diversity, EBIT rose by 3.5%); meanwhile, firms with better ethnic diversity were again 35% more likely to financially outperform their respective industry medians.
A Massachusetts Institute of Technology paper published in 2014 that gathered data from 60 US offices of a professional services firm between 1995 and 2002 stated that revenue could be increased by 41% if teams were split evenly male to female. And Arun Batra, CEO of the National Equality Standard and an EY director, says businesses can see gross profit margin improvements of 7%–9%, based on research by the Center for Talent Innovation.
Failure to tackle
But despite the clear business case, organisations seem to be failing to grapple with workplace D&I. Only 9.7% of executive positions in the FTSE 100 are held by women, while only 30% of British MPs are female. In 2015, black and minority ethnic (BAME) people made up 9.9% of the workforce (down 3.2% on 2010), but only 6% of top management positions. It became illegal in 2003 for an employer to discriminate based on sexual orientation, yet 32% of LGBT employees still choose to hide their sexuality. Meanwhile, 30% fewer working-age people with disabilities are in employment compared with the general working-age population.
Such a situation is perplexing given the many seemingly obvious reasons organisations should be engaging more diversified talent. Aside from it being a legal requirement to adhere to workforce anti-discrimination laws, the business case for building a diverse workforce should be clear to employers, but perhaps it is not.
In addition to the cold hard numbers reported by McKinsey and others, it has been found that:
companies that employ more diverse people may gain access to more markets
a more varied workforce will have a wider variety of ideas and experiences, leading to better solutions, decision-making and innovation
a diverse workforce offers a broader base of candidates from which to win the war for talent
diverse workforces report higher employee satisfaction and improved collaboration
embracing diversity enhances the company's brand and image to prospective talent, consumers, markets and the media.
However, the link between productivity and diversity isn't fully understood. As Melanie Richards, vice chair, KPMG UK, says: 'Much of the external evidence shows the link between productivity and diversity potentially being correlation not causation.'
While D&I may not be the silver bullet that UK productivity needs, it should form an integral part of talent strategies in an increasingly complex outlook for business and the labour market. Integrating D&I – which does not equate to expanding workforces and the inefficiency this brings, but rather integrating it in balanced teams – will fit well in a workforce increasingly shaped by automation and businesses craving the competitive edge from diverse, hard-to-find skills.
'Diversity is necessary; it reflects reality, but it takes a lot of effort, and what works for one organisation is not going to work for another,' says Jonathan Ashong-Lamptey, a D&I consultant with Frost Included. 'But if your core belief is that you want all of your employees to reach their potential, then you're going to find a way to make it work that will benefit the individual, the organisation, the market and society.'
But such good intentions need to be underpinned by a deep understanding of a business and its people to ensure action is well-informed and evidence-based, says Dr Jill Miller, diversity and inclusion adviser at the Chartered Institute of Personnel and Development. 'Employers need to understand the enablers and blockers to talent attraction and career progression for different groups, and address them appropriately.'
KPMG's Richards adds: 'We absolutely believe that a diverse talent pool makes sense in purely business terms. Our clients are coming to us with increasingly varied and complex business issues, and the best way of delivering creative solutions is through diverse project teams who challenge and support each other in equal measure.'
Neil Johnson, journalist
"The best way of delivering creative solutions is through diverse project teams who challenge and support each other in equal measure"