Finance shared services centre operators need to offer clear career pathways, learning opportunities and mentoring if they are to compete effectively for talent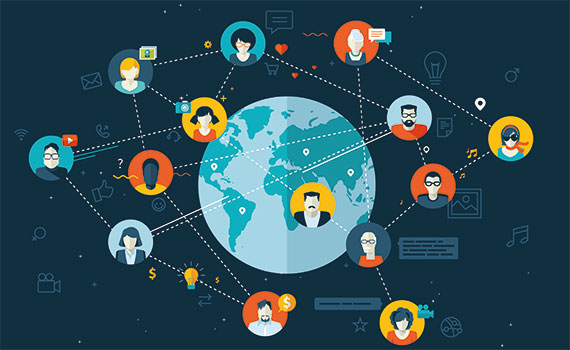 This article was first published in the November/December 2017 international edition of Accounting and Business magazine.
Young finance professionals working in shared services are ambitious, mobile and embrace technology, but many are aiming to move into a different finance role in future.
These are some of the key findings from a detailed study of the aspirations of younger professionals working in finance shared services. Generation Next: managing talent in finance shared services contains the first sector-specific analysis and follows up on ACCA's 2016 Generation Next report, which looked at what attracts individuals to finance careers, their ambitions and learning preferences.
Almost 19,000 finance professionals aged from 16 to 36 from 150 countries took part in the 2016 survey. Some 30% of respondents who were working in medium-sized or large corporate employers were employed in a finance shared services centre (FSSC) – an internally owned ('captive') operation centre – as opposed to a retained finance function or centre of excellence. FSSCs typically provide core finance processing activity support, such as accounts payable and receivable, fixed assets, general ledger accounting and expense processing.
ACCA's 2017 follow-up study focused on these young FSSC workers. It found that they are attracted to work in finance because of the long-term career prospects, the ability to develop a broad range of skills, and the ability to use those skills inside and outside of finance. Similarly, the opportunity to learn and develop new skills, career progression and financial remuneration are the key factors for employers looking to attract and retain FSSC professionals. The findings are closely aligned with the global Generation Next results, as are FSSC respondents' career aspirations. For example, the vast majority are keen to gain seniority in their area and lead a finance team.
Technology is being embraced by young finance professionals. Those in FSSCs are highly likely to see it as an opportunity, enabling them to focus on high value-added activity (88%). They are also more likely to expect technology to replace many entry-level roles in the profession (64% compared with 57% of all Generation Next participants).
Finance shared services professionals are just as mobile and keen to move role as other young finance professionals are. The vast majority are interested in working in a different region or country. They also like to move on relatively quickly. Over half of FSSC respondents have been in their current role for under two years, while a majority would like to move to their next role within two years.
FSSC respondents ultimately appear to be looking for a way out of shared services. Almost 90% would like a role in a different area of finance. Almost 70% say they would like to work in another sector and move to a large corporate, with the majority opting for the retained finance function. At the same time, FSSC respondents are notably more likely to be aiming to work in a shared service centre of a medium or large corporate than are respondents from other finance roles. It's not clear whether this is down to preference or a perception that FSSC personnel's options are confined to shared services. Almost 80% of FSSC respondents see barriers to moving out of shared services, particularly a lack of transparent paths into retained finance roles (over 30%), inadequate value being placed on their FSSC experience and cultural challenges within their organisation.
Meanwhile, a separate survey of ACCA members in FSSC leadership roles has found that they feel engaged, challenged and excited by the pace of change, with the majority wanting to continue following a shared services career path. For finance professionals in leadership positions, shared services increasingly represent a career destination. It seems that employers need to help younger FSSC professionals to feel equally engaged in their work and see opportunities for progression – or else risk a broken talent pipeline.
ACCA's analysis suggests that employers should ensure their FSSC has a strong brand within the organisation, with clear executive commitment to it. They also need to build structured career pathways that possibly run across the entire finance function, including a broad range of learning opportunities in the organisation and beyond to satisfy young professionals' appetite for progression and personal development.
Rotation, mentoring and further training can help to keep younger FSSC professionals motivated. Many employers, for example, are implementing formal rotations between key functions in finance services. Employers have found that such activities can improve talent retention, demonstrating to employees that the organisation is invested in developing them. Research participant Peter Morgan, head of finance at BBC Cardiff, says that regular rotation between divisions enables people to work with new stakeholders and business contacts and 'actually feels like you've transferred to a new company [and] that's what keeps people engaged'.
Employers should try to encourage internal promotion and employee-led initiatives to support innovation and growth. This can help to keep individuals engaged in their work and increase their job satisfaction. Gary Leeds, head of finance operations at L&G in Cardiff, uses a talent matrix that helps him identify and focus on top performers, ensuring that the company can 'move them forward faster than maybe some others'. But he concedes: 'People management is the one thing that can easily get pushed to one side when the pressure is on, and there is always more than can be done.'
ACCA's research also suggests that technology could provide an opportunity to boost the appeal of FSSC careers. Shared services could be positioned as the innovation lab of the wider business, making it a more attractive career destination for younger, tech-savvy generations.
Sarah Perrin, journalist
Are the opportunities for career progression as you expected?
|   | Worse or much worse | As expected | Better or much better |
| --- | --- | --- | --- |
| Central/Eastern Europe | 32% | 28% | 40% |
| Ireland | 46% | 26% | 28% |
| Malaysia | 47% | 28% | 25% |
| Sub-Saharan Africa | 61% | 16% | 24% |
| UK | 37% | 35% | 29% |
| Average | 43% | 29% | 28% |
Source: Generation Next: managing talent in finance shared services
"Employers need to help younger FSSC professionals feel engaged in their work and see opportunities for progression - or else risk a broken talent pipeline"