With global economies on track to perform better than expected in the coming year, the outlook is looking rosier for Asia's economies, says Manu Bhaskaran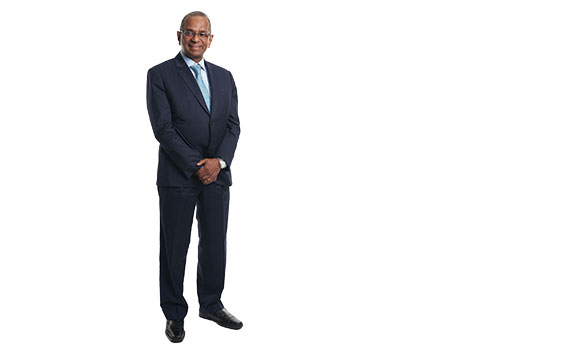 This article was first published in the January 2018 China edition of Accounting and Business magazine.
Economic growth in Asia has perked up considerably in recent months despite forecasters remaining cautious. Yet Asian growth could be surprising as new forces provide further impetus to the region.
The OECD's lead indicator suggests that growth will remain above trend across the world economy. In addition, purchasing manager surveys report that a wave of new orders is sweeping the global economy. But what is more important are the forces driving this continued vibrancy.
First, after a decade of crises, credit, labour and housing markets in developed economies are functioning more normally, thereby allowing pent-up demand to be released. More of this demand is in the form of imports, allowing the trade that nourishes Asian growth to recover.
Second, there are tantalising signs of a rebound in capital spending. Asian exports of manufactured goods are highly correlated with such behaviour. Whether in the US, Europe or Japan, recent surveys show companies beginning to step up orders for capital equipment. In Japan, the Tankan survey showed production capacity at its tightest since 1991 – and with serious labour shortages, an upshift in investment in labour-saving equipment seems likely. This goes beyond the cyclical release of pent-up demand: with so many new transformational technologies taking off simultaneously, we are probably only in the early stages of a new up-trend in capital spending.
Third, a substantial burst of investment in infrastructure in Asia will add momentum to global demand. China is moving ahead on its massive Belt and Road Initiative, which should see billions spent on high-speed railways, roads, ports and power stations. Many South-East Asian countries, such as Thailand and the Philippines, are implementing large-scale infrastructure programmes.
Fourth, Asia's policymakers are stepping up supply-side reforms to improve growth potential. In Indonesia, for example, President Joko Widodo's reforms have succeeded in improving the country's ranking in the World Bank's ease of doing business report.
There are many risks, and most are unquantifiable or unpredictable. None of us knows, for example, whether China's financial imbalances might finally crystallise into a major crisis, but the country's policymakers are taking increasingly vigorous efforts to forestall one and have the resources to contain the effects of any unexpected shock.
Monetary tightening in the US and elsewhere will be depleting the liquidity that has been driving up financial asset prices. This raises the risks of financial turbulence. However, as central banks are moving cautiously and doing so in the context of a strengthening economy, it's difficult to see such monetary tightening precipitating a major financial crash.
While we cannot be complacent, the most likely outcome is that global economies will perform better than expected this year, with considerable benefits for Asian economies.
Manu Bhaskaran is CEO of Centennial Asia Advisors in Singapore
"A substantial burst of investment in infrastructure in Asia will add momentum to global demand"