Ireland's hotel sector is coming back to life after its post-crisis doldrums, with professional accountants contributing vital data, analysis and leadership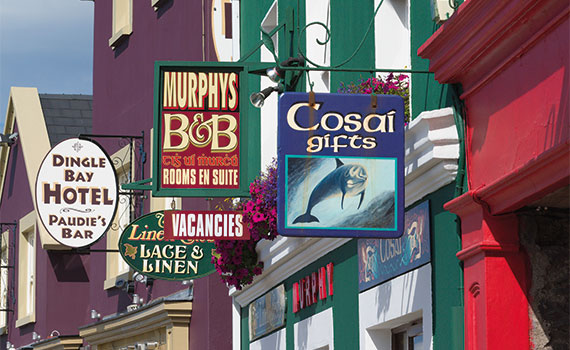 This article was first published in the February 2018 Ireland edition of Accounting and Business magazine.
After a bleak decade of boom-to-bust, debt and hotel closures, Ireland's hotel sector is again in what it hopes is a sustainable growth mode as the economy rebounds. A 2017 Irish Hotels Federation (IHF) survey of hotel members revealed that 91% are planning investments in capacity, with 43% preparing to invest in guest technology, such as broadband.
Much of the rebound is being credited to smarter financial management, according to the industry body. 'Key performance indicators have become a requirement for financial institutions,' says Tim Fenn, IHF chief executive. 'Prior to the crash all they wanted was a cashflow statement or an asset valuation.'
The finance function at Irish hotels through the financial controller has 'completely changed', he adds. 'It's more important that financial information can provide real-time data to general managers. It's not just about rosters anymore; you have to be able to link it to sales targets and timelines.'
Most hotels have undergone significant debt restructuring in the past eight years, explains Aengus Burns, partner at Grant Thornton in Galway. 'A deep focus on financial control has been demanded by bank lenders in particular, as they have tried to get back monies lent. In turn, hotel debt has been refinanced and this has required maximisation of EBITDA or profit contribution to satisfy lenders.'
Professional accountants are also proving vital as the trade recovers. Brian McEnery FCCA, partner at BDO Dublin and former ACCA president, explains how during the financial crisis 'many hotels that didn't go into insolvency cut back significantly on capex and so today need cash to invest in their infrastructure to freshen up the product. This means that for many hotels that are relatively highly geared, they are trying to invest out of free cashflow, which is where strong financial management is required.'
Unlike their previous focus on the asset's collateral value, Irish investment banks are no longer tolerant of unsupported entrepreneurs looking for credit facilities, says McEnery.
'Before the crisis, some untidy practices and loose costs invaded the P&L. The finance function has been busy tightening things up. The rigour that an accountant brings to the financial management process can be really reassuring to banks.'
It's also important for the sector that hotel CFOs benchmark financial performance versus the sector as a whole, adds McEnery. 'This can be important in understanding actual against the industry.'
Rise and fall
After a period of frothy Celtic Tiger expansion Irish hotel earnings fell from €6bn in 2007 to €4.7bn in 2010 according to the IHF. Room occupancy rates tanked from 64% to 58%. Yet in 2016 Dublin boasted the highest hotel occupancy rate in Europe at 82.5%, compared with the national figure of 72%.
Tourism numbers are at record levels, with Middle Eastern and Asian airlines opening up new routes servicing Dublin. An improving economy and record visitor numbers have produced a new crop of management companies including market leader Dalata, as well as the PREM Group and Choice Hotels Ireland. Great National Hotels and Resorts runs heritage-type properties in both the UK and Ireland.
Amidst this growth there is one serious concern, however, and that unsurprisingly is Brexit. The Irish government's tourist development and training board Fáilte Ireland has estimated that, in particular, had American tourist numbers not risen in 2017, a Brexit-related fall-off in British tourists – due in large part to a weaker sterling – would have cost the tourist industry €88m in lost revenue, destroying 1,900 tourism jobs.
Border counties such as Donegal are suffering particularly badly, according to a Crowe Horwarth report. Brexit could also damage domestic consumer confidence and spending, says Mairea Doyle Balfe, a hospitality industry expert at the firm's Dublin office.
In response, in its recent Budget, the government kept VAT for the hospitality sector at a low rate of 9% (compared with 23% for non-essential goods). And government agencies are helping the sector prepare for Brexit, says the IHF's Fenn. Fáilte Ireland and Tourism Ireland workshops in border counties like Donegal and Cavan have offered training on 'the significance of currency fluctuations and maybe revisiting financial aspects of the business and being more creative in terms of marketing'. He believes that professional accountants will remain central to the future fortunes of Irish hotels and that scrutiny by financial controllers is driving investment in technology to cut energy bills to achieve further efficiencies and profitability.
Mark Godfrey, journalist
"A deep focus on financial control has been demanded by bank lenders as they have tried to get back monies lent"