Years of organising the CFO of the Year awards has taught Cesar Bacani that openness to technology, focus on talent, and a methodical approach to change are key to winning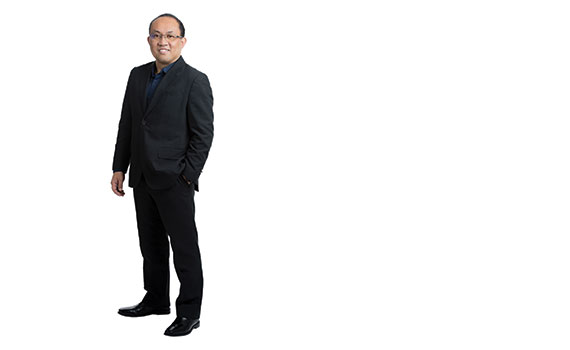 This article was first published in the February 2018 China edition of Accounting and Business magazine.
I've been involved in the CFO of the Year awards for six years now, an annual event organised by the online publication I edit, CFO Innovation. A look back on the 100 or so nomination papers I have assessed for shortlisting, and the comments of the judges who had the final say, shows that the eventual winners share some qualities.
The first is an openness to technology and ability to deploy it appropriately. None of the winners of the CFO of the Year plaque (and the other awards, which focus on specific areas, such as talent management and financial planning and analysis) believes that spreadsheets and manual processes are good enough. Instead, they look for ways to deploy technology – robotics, artificial intelligence, machine learning, the internet of things, blockchain – in financial management and other parts of the business. Recent years have brought more references to proof-of-concept projects around robotic process automation, for example.
The nomination papers often talk about 'one version of the truth' in relation to technology. This refers to the numbers and other data everyone in the organisation works with and whose accuracy no one questions because they can drill down to the individual transactions. That's not something you can easily do with spreadsheets – you'd need a lot of time, email exchanges and a proficiency with spreadsheets.
Few nominees, and certainly none of the winners, see technology as an end in itself or as a way of making savings from a leaner finance function. Instead, they see it as a way of freeing the finance team from grunt work to focus on judgment-based, higher-value tasks such as analytics and business partnering.
Increasingly, nomination papers discuss establishing centres of excellence and expertise staffed in part by team members who used to do transaction processing, reconciliations and exceptions handling. Some of these centres – those focusing on modelling and risk scenarios, for example – also recruit new talent such as data scientists, or retrain finance staff in the discipline.
Every single shortlisted nominee and winner prioritises talent management, retraining and change management. They recognise that all the technology in the world cannot substitute for the passion, ingenuity and judgment of humans. But they also know that people can be irrational, so they make sure a change management process reassures and troubleshoots for pain points and unintended consequences.
The last shared quality is a methodical approach. Few nominees talk about a Big Bang change. The winners typically design a multistage change programme, starting with a roadmap and a thorough assessment of the situation, then on to proofs of concept and testing phases, old and new systems running in parallel, and helplines on full implementation.
It's a comforting thought that a systematic process is in place, one that can be slowed down or speeded up as new models emerge that make the original technology planned for deployment less fit for the purpose.
Cesar Bacani is editor-in-chief of CFO Innovation
"Few CFO of the Year nominees see technology as an end in itself or as a way of making savings from a leaner finance function"