The Malaysian government is finally showing signs that it will move to offer robust legal protection to property owners and renters alike, says Errol Oh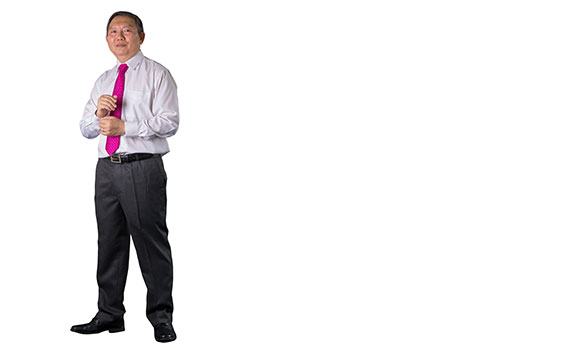 This article was first published in the February 2018 Malaysia edition of Accounting and Business magazine.
Many people are surprised to learn there is no single law governing the rights and obligations of Malaysia's landlords and tenants.
Given that the attorney general lists about 800 federal statutes on its website, a tenancy law seems an odd omission. Some statutes (for example, the National Land Code, Contracts Act, Specific Relief Act and Civil Law Act) apply to aspects of tenancy but do not offer the cohesive and comprehensive legal protection that property owners and renters have long wanted.
Written tenancy agreements that spell out terms and conditions are, of course, common practice, but if the mere existence of contracts were enough to guarantee compliance, there would be no need for lawyers and civil courts.
There will always be disputes, flawed or lopsided agreements, and plain recalcitrance. In such cases, the aggrieved parties have to seek legal assistance and, if necessary, go to court. This is often expensive, time-consuming and stressful.
There are plenty of horror stories about tenancies gone wrong. Landlords suffer losses after renting to tenants from hell, and tenants complain bitterly about rapacious landlords.
Over the years, there have been frequent calls for Malaysia to pass a law that enables an equitable relationship between landlords and tenants. People are generally hoping for a sturdy legal framework that paves the way for fair tenancy agreements, efficient dispute resolution and minimal exploitation.
There have also been calls to set up a national database of tenants so property owners and real estate agents can screen prospective tenants.
Another idea is to establish a tribunal under a new law to handle tenancy disagreements. According to the Consumers Association of Penang, a rent tribunal would be a cheap and fast way to resolve tenancy disputes, and should have the power to make legally binding decisions and to penalise refractory landlords and tenants. It could even preside over early terminations of tenancy and applications for tenant removal orders, and be able to compel landlords to repair accommodation and pay compensation.
Despite the longstanding clamour for legislation, there has been no indication that the government is even considering doing so. Until recently, that is.
Bank Negara Malaysia's bulletin for the third quarter of 2017, published in November, has an article on the oversupply in the property market. In discussing the policy options for addressing the imbalances, the central bank points out that boosting the rental market would help lower the high level of unsold residential properties. The bank says this can be done through a Residential Tenancy Act and establishing a tenancy tribunal to safeguard the rights of tenants and landlords.
And second finance minister Datuk Seri Johari Abdul Ghani recently called for an end to rental sector 'stigma', declaring: 'Renting is not the last resort, it is simply a choice.' It is now up to the government to make that choice a more palatable one for all parties.
Errol Oh is executive editor of The Star