Let's stop blindly collaborating on everything and think seriously about whether it's always the best route, especially for professional services, says Peter Williams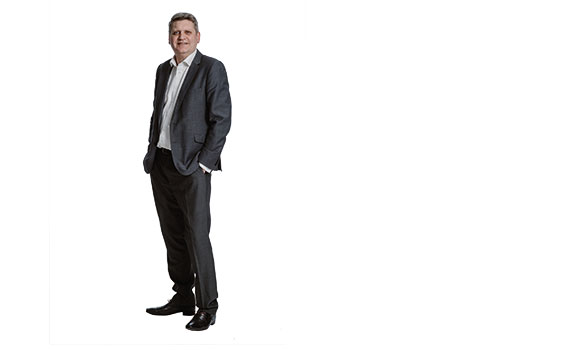 This article was first published in the February 2018 UK edition of Accounting and Business magazine.
It is currently a universal truth that collaboration is a driver of business success. Complexity, globalisation, competition and digital disruption are all factors cited as reasons why it is important to work well together.
The importance of collaboration is so accepted that the Organisation for Economic Co-operation and Development (OECD) recently studied how good schoolchildren were at group working, considering factors such as gender, after-school activities and social background. Girls, children who play sports and those exposed to diversity in the classroom appear to do better.
Those results matter less than the motive. OECD general-secretary Angel Gurria explained the interest: 'In a world that places a growing premium on social skills, education systems need to do much better at fostering those skills systematically across the school curriculum.'
Collaboration's grip on corporate thinking has mirrored the increasing influence of millennials. Those who champion collaboration claim the benefits of pooling talents and strengths, developing employee skills, speeding up problem-solving, increasing efficiency, and enhancing employee retention and job satisfaction.
While there is research evidence – notably from Stanford business school in 2014 – that even just the perception of working collectively can help to boost performance, there is also evidence that demanding collaboration can be a burdensome excuse for inaction.
Research led by Robert Cross at the University of Virginia found that, over two decades, time spent by workers on collaborative activities had increased by 50%. A welcome move? Yes, except collaborative activities – meetings (often virtual, using one of the many collaborative online tools), emails, phone calls – are eating up much of the working week, leaving little time for critical work that employees must do solo.
For individuals, being perceived as a good collaborator can become a drain. In most cases, said Cross, 20% to 35% of value-added collaborations come from only 3% to 5% of employees.
Before accepting the idea that collaboration is always a blessing, companies need to think about why they want their people to work this way and whether it is always the best route.
This area is particularly tricky for professional services, which need to emerge from behind their increasingly high-walled silos to work to produce high-quality, seamless client advice.
Even when collaboration is judged as the preferred route to meeting a business objective, the risks should be recognised. An ever-present risk is building the right team – whether in departments, across business areas or, most challenging of all, going outside the organisation to find partners with the skills that are lacking in-house.
These collaborative projects need hard-headed KPIs that measure success – or otherwise. Collaboration needs to grow up, and escape the clutches of warm feelings and over-engineered software to provide real value.
Peter Williams is an accountant and journalist
"Before accepting the idea that collaboration is always a blessing, companies need to think about why they want people to work this way "