Important lessons can be learned from NASA about team values, even if you're not in the business of space exploration, says Paul Sean Hill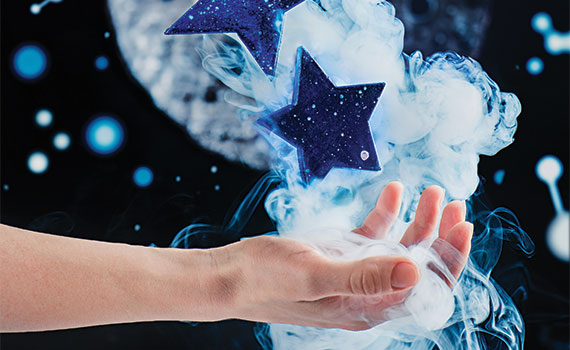 This article was first published in the February 2018 International edition of Accounting and Business magazine.
NASA's mission control is known for building generation after generation of high-performing teams that have protected astronauts while achieving stunning successes in space. The real key to preserving that level of performance has always been less about rocket science and more about the culture and leadership values we stewarded in those teams as fiercely as we protected the astronauts.
However, like managers anywhere, as we were promoted away from the rocket science, our days became consumed with real and necessary business and personnel-management responsibilities. We often fell into management practices that were not only inconsistent with our own enabling culture and values but that also led to preventable mistakes and failures.
As NASA discovered after the three accidents that cost astronauts' lives, the good intentions of proven senior managers were not enough to prevent top-down management practices from masking the warning signs that precede failure.
After more than 40 years developing such incredible working-level teams in the mission control room, we learned to deliberately apply the key cultural and leadership values in our management roles. And just like in mission control, reflecting the values in our behaviours and management practices delivered similar results: highly-reliable decision-making and top performance in critical situations.
Rather than waiting for your own brush with failure and searching for ideas, use our transformation to set out on your own. Leverage the cultural and leadership values that are key to mission control's success, both in flying in space and in management practices. After all, the real destination has nothing to do with rocket science; it is to enable a leadership environment that inherently strengthens your performance.
Any management team can repeat our transformation, leverage the mission control values and enhance their team performance by taking the steps outlined (see 'Small steps for man', right).
Fortunately, leaders aren't left to invent the underlying ideas on their own when their teams struggle to understand how this high-trust environment can help them. Do what we did and explore the ideas that great thinkers have already made available. Mission control's leadership team transformation was helped tremendously in this way through management-team roundtable reviews of the following books:
What Got You Here Won't Get You There, Marshall Goldsmith
The Speed of Trust: The One Thing that Changes Everything, Stephen M.R. Covey
Leading Change, John P. Kotter
Good to Great: Why Some Companies Make the Leap... and Others Don't, Jim Collins
Built to Last: Successful Habits of Visionary Companies, Jim Collins and Jerry I. Porras
The key is open and thorough dialogue to internalise the ideas and apply them to your behaviours and management practices through open team discussion. Then make management-practice changes that are specifically intended to continue the leadership transformation. In time, just like the high-trust leadership environment itself, the willingness to critically evaluate ongoing practices and an openness to change can take root as part of the culture at all levels of an organisation.
Failure is always an option, and so is choosing to lead your team into a leadership environment that helps them avoid catastrophe and pull off miracles. Like mission control, you can take them there.
Lead deliberately and lead well. It ain't rocket science. It's much more difficult and much more important.
Paul Sean Hill is a former NASA flight director, retired director of mission operations for human spaceflight, and author of Mission Control Management, published by NB Books
"Rather than waiting for your own brush with failure and searching for ideas, use our transformation to set out on your own"