CA ANZ's Liz Stamford explains why the value of audit is more crucial than ever, and how important it is to encourage young people to consider a career in the sector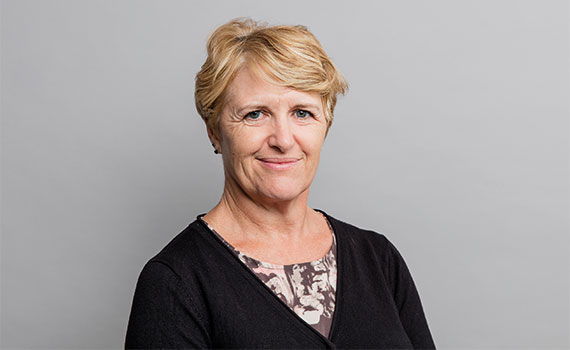 This article was first published in the February 2018 International edition of Accounting and Business magazine.
AuditorProud Day was held in late September last year, the third annual 'social media blitz', launched by the Center for Audit Quality, designed to showcase careers in audit and encourage young people to consider a career in the sector.
Along with other auditors from across the world, CA ANZ members were encouraged to share why they chose a career in auditing, what they love about the profession, and what makes them proud to be an auditor.
Here are some of my reasons for being #AuditorProud, plus some initiatives that are sure to get the message out to the wider world about the value of auditors.
The most important point is that the ethics and training of chartered accountants inspire trust. While soundbites appear to be the order of the day, people still want accurate information about the companies and institutions they rely on and do business with. They are increasingly recognising that not everything that is written can be taken at face value.
Accountants rate highly on the trust index because we are highly trained and provide practical wisdom. The value of an accountant's support is clear to those who are struggling to manage complex and changeable legislation, and sometimes confusing expectations of permissible behaviour. Auditors' reputation for professional scepticism also garners trust. It is just part of the profession's unique set of skills, which add value to clients. This increase in the trust we inspire helps explain the rise in membership of professional accountancy bodies like CA ANZ and ACCA.
While people who use qualified accountants are aware of our value and our ethical approach, which is demanded and monitored by our professional bodies, the wider population often is not. A financial statement auditor reports to an entity's shareholders, who are often removed from the business world. The shareholders' representatives, the non-executive directors (and audit committee), are the ones who assess the level of trust.
Recent changes to auditor reports from 2017 onwards will broaden awareness of financial statement audits. They will now be easier to understand and will clearly, and up front, highlight the auditor's independent opinion. For certain entities with broader shareholder bases, there will be commentary on key audit matters in the public reports. This commentary will highlight the key matters that the auditor considered for the audit of that entity, and will summarise how the auditor addressed the matter.
How valuable it is for users to be able to see areas of key audit attention and compare them to their own assessment, as well as being able to look at some of the detail of the audit and evaluate whether it matches their expectations.
The importance and value of audit is more crucial than ever. So join me in being #AuditorProud!