The border between the Irish Republic and Northern Ireland represents a widening economic divide that could become a chasm, depending on the outcome of Brexit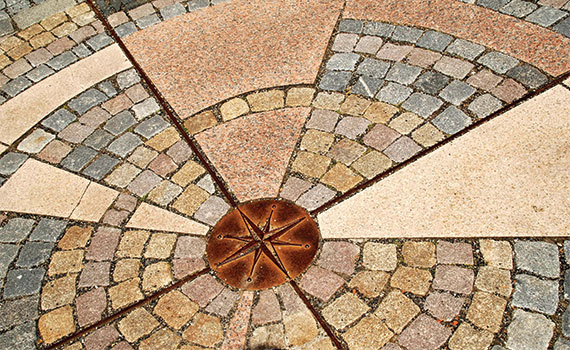 This article was first published in the March 2018 Ireland edition of Accounting and Business magazine.
EY's latest Economic Eye study found that while economic growth in the Republic last year was an estimated 4.9%, in Northern Ireland it was a mere 1.4%. Worse still, EY's previous Economic Eye predicted that while the Republic would generate an additional 91,000 jobs by 2020 compared to 2016, the north would lose 3,500 jobs.
According to EY, factors behind the strong Irish performance include being well positioned to benefit from global economic growth – which Northern Ireland may not be. Mike McKerr, EY Ireland's managing partner, comments: 'The RoI economy is generating significant momentum, suggesting some resilience to Brexit, though it differs across sectors and locations. The retail and consumer sector appears to face a profoundly challenging time in Northern Ireland.'
Yet the relative prosperity of the south and the comparative decline of the north represents a significant reversal over the last century. This is a point that economist David McWilliams has emphasised in recent newspaper articles. He points out that in 1920, 80% of the island's industrial output came from in and around Belfast, whereas today, the Republic's output is ten times larger than the north's.
There are differing views to explain such a wide economic divergence since partition. One view is that the north over-relied on traditional industries such as shirt making and heavy manufacturing, failing to diversify away from those industries quickly enough. An alternative explanation is that the south's low corporate tax rate attracted enough foreign direct investment (FDI) to transform its economy. (The Troubles, of course, played a not-so-small additional part in the north's comparative economic decline.)
Skills shortage
Neil Gibson, EY Ireland's chief economist, believes these are incomplete explanations. 'Every firm we talk to mentions skills – if it is not their number one point, it is in the top three,' he says. 'Firms will go anywhere to get the talent they want or need.' And the Republic has been better at meeting those talent needs than the north. While Northern Ireland has high-performing grammar schools, many of their pupils leave for other places to study and work. Consequently, the north has too few graduates, too few people with the right vocational skills and many who leave school without the basic English, maths and IT skills. 'Northern Ireland has left too many people behind,' says Gibson.
Where Ireland has gained, Gibson argues, is understanding what businesses want and delivering it. 'Tax was the catalyst and policy was internationally focused,' he says. Policy makers in the north should 'listen to what businesses say they need', he adds.
Esmond Birnie, senior economist at Ulster University and former chief economist for PwC in Northern Ireland, suggests that the north has challenges it must address. 'There are four things: competitiveness, skills, management capacity and innovation,' he says. 'With competitiveness, it is significant that there was no productivity efficiency target either in the Northern Ireland Executive's last Programme for Government or in the draft next Programme for Government.
'On skills, we do have a skills shortfall – the percentage is about double the UK average of people without skills. There is a particular shortage of intermediate skills, also in science, technology, engineering and mathematics, and of graduates.
'The issue of management capacity has perhaps not had sufficient attention. According to the McKinsey and London School of Economics framework for measuring management capabilities, both Northern Ireland and the Republic were below average.
'On innovation, we know that, historically, there has been a low rate of spend on research and development. Even when there was growth in 2013, it was in a few large companies. Most SMEs are not doing much research activity. What we should stop doing is assuming that cutting the corporation tax rate alone is sufficient – and it probably won't come any time soon.'
Paul McFlynn, Belfast-based senior economist at the Nevin Economic Research Institute, also takes a sober view. 'Northern Ireland is a consumer-based economy,' he explains. 'The Republic went into recovery and then into a growth phase. In Northern Ireland we are still in the recovery phase.'
There is also a lack of ambition in the SME sector in Northern Ireland, he believes. 'Firms get to a certain size and then stop,' he says.
But McFlynn stresses that Northern Ireland and the Republic are fundamentally different places in terms of their economies. 'I think you are comparing two very different animals,' he says. 'The idea that Northern Ireland could replicate anything on the Republic of Ireland economic metrics scale is fantasy. Realistically, the only thing I can put it down to is the lack of the FDI role [in the north] that is there in Ireland. Northern Ireland has been left behind. It has the same industrial strategy that it has had for 20 years and it has not changed its game plan, which doesn't seem to be working any more. If you look at the profile of the FDI coming into Northern Ireland, we are just not getting the bang for the buck in comparison with the Republic.'
Paul Gosling, journalist
"The idea that Northern Ireland could replicate anything on the Republic of Ireland economic metrics scale is fantasy"