Finding effective solutions to the growing disparity between generous executive compensation packages and workers' stagnant salaries is anything but straightforward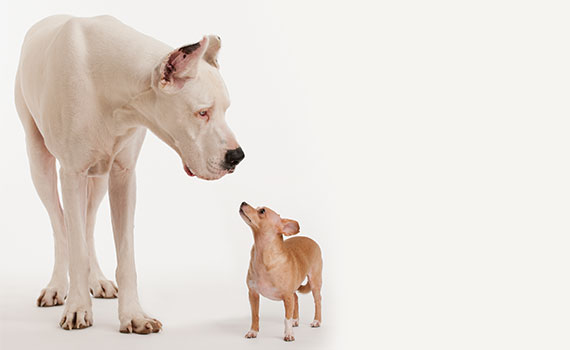 This article was first published in the March 2018 International edition of Accounting and Business magazine.
The divisive issue of executive pay has periodically flared up for decades in the US and UK. But increasingly the debate is becoming global, with media outlets from India to New Zealand picking up growing concern over the widening gulf between corporate leaders and the average employee.
A recent study in New Zealand, by accounting lecturer Helen Roberts, garnered headlines by revealing that typical CEO pay had just breached NZ$1m for the first time. Pay at the top has been increasing at 7% a year since 1997, compared with just 3.7% for the workforce overall, Roberts calculated.
Meanwhile a Hindustan Times article last year took aim at the lofty salaries drawn by India's chief executives. And in the UK, prime minister Theresa May found time last summer amid the Brexit negotiations to focus on the issue, backing new rules to oblige companies to publish a ratio between the pay of bosses and the average for the wider company.
'This is a debate that typically dominates the headlines for a few months before dying down again,' says Paul Hodgson, an expert in executive compensation. 'The swing to political populism in the US and the UK – with the Brexit vote and the election of Donald Trump – has given the issue a new sense of urgency. Excessive executive pay is seen by critics as just one part of a capitalist system where the rules are rigged in favour of the elites.'
Resentment mounts
Resentment over the scale of executive pay seems to have been intensified by the sluggish rate of salary increases for employees in most developed economies over the past decade or so. In the UK average total pay has risen by 33.7% since 2005, only slightly more than the 32.2% rise in consumer prices, according to figures from the Office for National Statistics.
Workers in the UK are not alone in experiencing near stagnant standards of living. Real wage growth has been weak for the median worker across much of the developed world, from Italy and Spain to the US, where average hourly earnings rose around 2.5% in 2016, while a 2017 study by The Conference Board showed executive pay climbing at a rate of 5.9%.
The risk of a mounting populist backlash is one that politicians take increasingly seriously. UK prime minister May has warned that public confidence in capitalism is ultimately at stake. 'For many ordinary working people – who work hard and have paid into the system all their lives – it's not always clear that business is playing by the same rules as they are,' she has written. 'For people to retain their faith in capitalism and free markets, big business must earn and keep the trust and confidence of their customers, employees and the wider public.' Such words are especially notable coming from the head of a political party that has historically prided itself on being pro-business.
The question is what politicians can do about all this. Governments in the UK and US have tried numerous ways to address their problem in the past – from increasing disclosure on pay and tweaking the tax code to encouraging a greater say on pay for shareholders. So far, none of these measures appears to have worked.
Some interventions may have even contributed to the problem. Disclosure, the most popular political solution to unequal pay, seems to have had the paradoxical effect of super-charging executive pay rises.
Research by Cornelius Schmidt, an assistant professor at the University of Lausanne and the Swiss Finance Institute, concluded that 'enhanced disclosure can lead to a, likely unintended, effect of higher compensation levels and might explain recent excessive compensation'.
Unintended consequences
The study, based on corporate governance reform in Germany in 2006, found that companies with enhanced pay disclosure raised CEO pay faster than those that kept compensation levels secret. Enhanced transparency in the US in the early 1990s was also followed by an executive pay hike.
'More information on pay appears to have produced a ratcheting effect,' says Gary Hewitt, director of corporate governance at research firm Sustainalytics. 'Rather than embarrassing overpaid chiefs and boards into trimming pay, it led relatively underpaid chiefs to demand higher pay. Disclosure made it easier to get good data to make the case for higher pay.'
Tinkering with the tax code has been another notable failure. Back in 1993, the US introduced a US$1m cap on the deductibility of compensation for the top five executives at any company. Additional pay would be taxed. Since this applied only to standard pay, companies increased bonuses and grants of stock options, along with other forms of compensation. CEO pay, which averaged US$2.6m in 1991, rose to US$9m by 2011.
Finally, in 2010, the US Congress unveiled rules granting shareholders a regular 'say on pay'. This vote, typically held every year, has so far had a minimal impact. Only a handful of executive pay deals have been challenged. And overall, CEO compensation settlements have continued to far outpace median pay increases.
'One potential problem with this approach has been that CEO compensation, however large, is typically still a very small fraction of the earnings of a large enterprise,' says Jane Fuller, co-director of the Centre for the Study of Financial Innovation. 'Unless shareholders worry that pay at the top could drag up everybody else's pay, which doesn't appear to be the case, it is not considered a material financial issue.'
But Fuller believes that shareholders and politicians need to take a broader view. While elevated CEO pay may not be a drag on corporate earnings, it has been corroding confidence in capitalism. The recent reforms suggested by the UK government, she believes, have some merit.
Earlier reforms compelled companies to provide a single figure for CEO compensation. 'This was complex since executive pay consists of a complex combination of elements – including deferred stock and equity options – whose value can vary over time,' Fuller says. 'Comparing this figure to the average level of pay, as the latest reforms require, shifts attention to the wide gap between the top and the rest.'
Companies should also be aware that further government intervention may come if CEO pay continues to significantly outpace compensation in the rest of the economy. For example, the UK government had originally considered insisting that companies put a worker representative on the board.
Still, while the global pay debate may explode again this year, finding effective solutions won't be easy – especially if history is any guide. 'Governments have a serious dilemma,' says Hodgson. 'Most are eager to curb this growing inequality. But they don't want to get into the business of setting or capping pay, and attempts to gently encourage restraint don't seem to have worked.' Only in nations like Japan, with a more collectivist and collaborative culture, or China with a large number of state-controlled firms, has CEO pay remained under control.
Across the rest of the world, the search is likely to continue for ways to persuade shareholders and boards to keep executive pay in check.
Christopher Fitzgerald and Fernando Florez, journalists
"CEO compensation, however large, is typically still a very small fraction of the earnings of a large enterprise"